Increase Patient Volume with an Award-Winning Fertility Clinic Marketing Agency
As a fertility clinic, you must find a way to bridge the gap between "sales" and your marketing efforts. You can bridge this gap by creating innovative marketing solutions that provide potential patients with clarity and total accountability.
When you're tasked with building a fertility marketing strategy, you know that you have to carefully thread the needle between being thorough and providing clarity. At Digital Logic, we know this isn't a simple task:
If you err too much on the side of clarity, you run the risk of being held accountable when things don't go as planned. But if you err too much on the side of being thorough, you will more than likely confuse potential patients who need your services!
So, how do you create and implement a digital marketing strategy that works for your fertility clinic? Simple. You hire an experienced fertility marketing agency, like Digital Logic.
We'll go over how we're able to grow fertility clinics using our fertility marketing strategy!
The Fertility Patient Journey
How to Get New Fertility Patients
Moving Potential Fertility Patients Through the Patient Journey
Fertility centers must bridge the gap between sales techniques and marketing. This is an issue that even the biggest fertility executives struggle with.
Most fertility executives spend tons of money on digital marketing or traditional marketing agencies that don't have a clue what particular treatments mean or include. Those marketing companies don't understand what potential patients are looking for. So, they aren't able to create compelling content that helps potential patients through their fertility journey.
Now, we understand that medical practices will never use the word, "sales". But, essentially, that's what both fertility treatments and fertility consultations are. At Digital Logic, we are able to help fertility practices by applying marketing techniques that are more helpful to different patients, and thus, more helpful to staff. When you have happier patients and staff members, your fertility clinic will become much more profitable.
As we stated before, many fertility marketing companies only focus on the initial patient acquisition. This could not be further from the truth.
The goal is not to get as many new patients through the door as possible. The goal is to walk as many new patients through their fertility patient journey with as little mental damage to themselves (and your staff) as possible!
At Digital Logic, we understand this. That's part of what makes us different!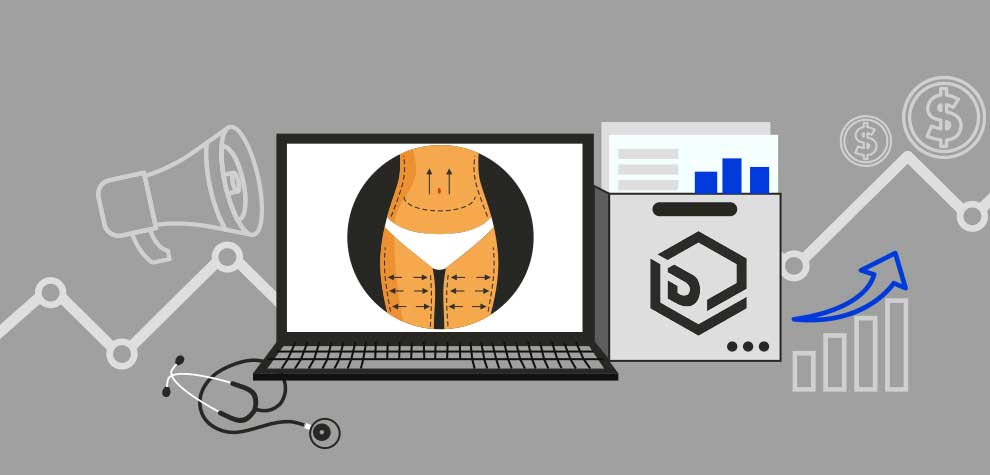 Plastic surgery marketing refers to the marketing strategies plastic and cosmetic surgery providers, and practices use to attract new patients and increase awareness of their
Read More »
Orthopedic marketing refers to the marketing strategies orthopedic surgeons and orthopedic providers, and practices use to attract new patients and increase awareness of their orthopedic
Read More »
Working with Digital Logic was the best marketing move I've ever made for my practice. They have helped me continually stay booked with the right kind of patients with their strategic approach to drive more traffic to our website.
Digital Marketing Services for Fertility Clinics
PPC for Fertility Clinics
Paid fertility practice search ads are one of the most targeted ways to lead new patients to your fertility practice. PPC targets only those who are actively searching for the specific treatments that your clinic offers. This form of paid advertising also ensures that your ad spend only goes towards getting qualified leads.
PPC, or pay per click, advertising can highlight the benefits of your specific medical practice, feature your services and office information to attract potential patients that are searching for your services on Google or other search engines.
At Digital Logic, we only bid on the search terms for the specific reproductive medicine treatments you're looking to increase-IUI, ICSI, IVF treatment, egg freezing, sperm freezing, intrauterine insemination, etc. Since we understand that there's a ton of search volume surrounding the keywords related to the fertility journey, we'll be specific when selecting our keyword pools. While we certainly want to help those who are researching IVF or other treatment options, we don't want to use your ad spend on those who aren't ready to convert, just yet. Additionally, we don't want to do anything that could potentially jeopardize your Quality Score. That's where search engine optimization comes in.
When you trust our marketing agency to relay fertility information via paid advertising, we'll make sure that each ad group has a specific landing page. This ensures that Google will give your ads a high landing page relevancy score, which does affect your total CPC, or cost per click.
We also track everything. As a reputable digital marketing agency, we already have a good idea of which words convert best, but we still choose to implement proper conversion tracking. This way we know what is generating the phone calls and form submissions.
SEO for Fertility Clinics
Well, there's certainly a lot of misinformation about SEO, or search engine optimization, circling the reproductive health industry. In short, SEO is the process of optimizing your website and creating useful content that helps to drive organic traffic (or free traffic) to your website.
Fertility marketing agencies that actually care about their clients will also implement CRO, or conversion rate optimization, techniques. This means that we'll use data from analytics and patient feedback to further improve your fertility clinic's website performance.
So, in layman's terms, SEO will help your clinic attract patients who are using local search terms to find a fertility clinic near them, one of your clinic's physicians, the estimated cost of in vitro fertilization or other treatments, etc. CRO ensures that the same prospective patient searching will get the answers they're searching for on your website.
By combining the two techniques, you're tapping into a market that most other doctors fail to recognize. You can distribute testimonials or offer as many success stories on your website as you'd like, but if you aren't answering the questions that are important to your potential patients, then none of those targeted testimonials will mean anything.
The buying cycle for a new patient is lengthy. Our reproductive marketing takes into account what the searcher feels. We address the other side of reproductive medicine-the parts that many prospective patients are worried about, the parts that may hinder a person from starting their own fertility journey.
Prospective patients come to your website to help themselves make an informed decision. As it stands now, are you helping them make it?
By helping them, we don't mean adding your shining fertility practice testimonials to every page. We don't mean blasting "happy Tuesday" to all your social media accounts. And, while it certainly does help, we don't even mean giving the patients the ability to schedule their appointment online.
When you get down to the brass tacks, does your website answer the tough questions that your patients want to know? Those who are interested in your reproductive medicine practice should feel like they're getting quality information from a physician online. Telling a searcher who you are and what your practice does simply does not bridge the gap between the start of the patient journey to the end. It only grabs the super low-hanging fruit-those who found their answers either in-office or from a competitor's website in a different area of the country.
At Digital Logic, we choose to focus on growing patients. We create content for your prospects while ensuring that the content is easily found on Google and other search engines. We choose to focus on the not so pretty aspects of what your business does, without feeling the need to over promise.
We want to get your fertility practice in front of as many qualified eyeballs as we can while remembering the loneliness, depression, financial burden, and relationship stress that many of these searchers have.
This is what sets our fertility clinic marketing agency apart from big box companies. We're experienced marketers who genuinely care about our clients.
Website Design for Fertility Clinics
The website development/marketing issue isn't unique to fertility practices. There's an established sector of marketing agencies that take advantage of physicians. Some online marketing agencies even have concentrations for fertility doctors.
Website maintenance is extremely important for fertility clinic websites. Your website is the first touchpoint that a potential patient has with his or her fertility provider. Fertility practices that don't make regular website maintenance a priority will be the target of hackers, sooner than later.
Furthermore, an up-to-date website helps to demonstrate credibility and communicates to your website visitors that their information is safe.
So, because online reputation and website security are such big needs for larger fertility clinics, some fertility marketing agencies will take advantage. They do this by bundling very low return marketing services and essentially markup what should be a relatively low cost expense.
Therefore, if you're a fertility clinic marketing representative who's also looking for a website redesign, we urge you to hire the digital marketing agency that specializes in SEO to build your website, instead of the opposite. Most healthcare practices make the mistake of hiring a website development agency to carry out their month-to-month marketing. Put simply, this isn't how marketing should work.
Digital Logic has created and will continue to create many beautiful websites and website redesigns. But, we are not a web dev firm.
Your fertility clinic website is the hub for all of your online marketing efforts. This includes social media marketing, SEO tactics, paid and earned advertising techniques. Your healthcare website should act as your online sales representative, taking your digital marketing efforts and converting searchers into patients.
At Digital Logic, we focus on creating an SEO-friendly fertility website that offers easy navigation, simple ways of contact, informative content that answers the questions new prospective patients are likely to ask, and content that addresses the way current patients feel. This converts more leads into paying patients than a flashy website would. And, we have ample data to support our methods. Here, we don't leave anything to chance-including website design for fertility practices.
We always make data driven decisions and add all of the features that you'll need to optimize your fertility clinic website for the best possible results.
Benefits of Digital Marketing for Fertility Treatments
There are many reasons why healthcare marketing will benefit your fertility practice. When you choose to engage in fertility clinic marketing, you've selected the most cost-effective way to grow your brand and online reputation.
What to Expect from Fertility Treatment Marketing Services From Digital Logic
When you hire our award-winning fertility marketing company, you should expect to see the following as a result of our digital marketing services:
Lower patient acquisition cost

Higher patient volume

Improved patient satisfaction

Better patient retention

More qualified leads
What Makes Digital Logic Better Than Other Fertility Marketing Agencies?
In the healthcare industry especially, physicians and patients expect the latest technology. So, why don't you demand the same from your physician marketing agency?
At Digital Logic, we understand how important new technology is when it's paired with patient care, so we make sure that we're up to date on all of the latest healthcare trends in order to provide our clients with the best marketing services that we can.
While other marketing companies boast about their cutting edge social media marketing tactics, we understand that this is only for show. Why?
Because most of your prospective patients will use search engines to research. And, in order to see success from your fertility marketing efforts, you must be able to connect with those who are searching for fertility services online. This will only happen if you have an effective marketing strategy that works with the current trends, meaning that you'll need to meet consumers where they search for your services the most.
When you're looking for a healthcare marketing company, make sure that you don't select a big-name, one-size-fits-all agency.
Even with the latest and greatest technology, online marketing is one of the few categories that you don't always get what you pay for. So, in order to avoid overpaying for services that don't work, you'll need to do your homework to ensure that you're hiring a marketing agency with proficient marketing experience.
At Digital Logic, we're a Google Premier Partner. Because of our success, we're actually one of the few agencies that Google releases new programs to first! We've had our clients featured by Google to promote Google's own services.
We understand that while metrics do matter, the only metrics that matter to our healthcare clients are those that increase the value of their practices.
At Digital Logic, we work for you. You know what your practice needs to thrive, and it's our job to ensure that happens. We focus on what sets your fertility practice apart and create professional content that helps your prospective patients see you as the authority for IVF and fertility treatments.