Bankruptcy Lawyer Marketing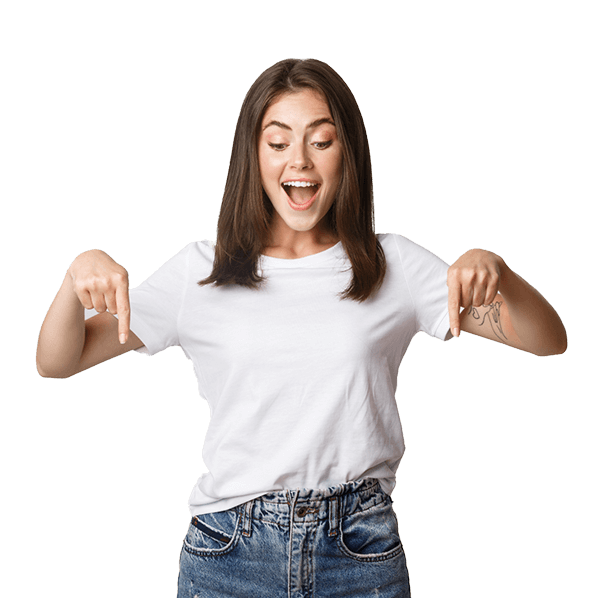 Most legal firms think that social media platforms are both the best way to market themselves. But ironically, it's the most underperforming channel.
The top 200 law firms in the US have an average marketing budget of $2,354,946 based on a survey
Only 17% of law firms said that they did not outsource their digital marketing.
Digital Marketing for Bankruptcy Lawyers
At Digital Logic, we understand that digital marketing for bankruptcy attorneys comes with its own set of challenges. Your clients are already in a tough spot financially, so they may not be able to afford the services you provide. They've waited far too long to contact a bankruptcy lawyer and are confused by the legal fees. Why does this matter?
But with the help of a professional bankruptcy lawyer marketing agency, you should be able to bring in bankruptcy clients consistently.
Bankruptcy can be an embarrassing affair. Even in today's world, so many go to the internet to find a bankruptcy attorney. As a bankruptcy attorney in this sector, this is something you should take advantage of and capitalize on.
Website Design for Bankruptcy Lawyers
Most potential clients will make an immediate judgment of your firm based on your bankruptcy law firm website design. This means the website design will go a long way in converting these leads. One of the biggest mistakes we see bankruptcy law firms make is investing in poorly designed websites or not following the rules for legal advertising.
Those about to go through bankruptcy are in one of the most stressful periods of their lives. As a bankruptcy firm, it's important that your website offers a sense of calm in an otherwise chaotic time.
You want your website to be well-organized, clean, and solution-oriented.
If you don't have the budget to invest in a quality bankruptcy website, do what you have to in order to have an online presence. This can include being active on social media channels, etc.
Get a website that you can afford, but we wouldn't recommend investing in PPC until you have a quality law firm website. Save your money until you can upgrade, and then rethink your strategy.
User Experience

A website's design can, in fact, affect its rankings. This will, in turn, affect the ability of your law firm to get new clients.

If your audience doesn't like what they see, they will leave quickly. This is called the bounce rate.

And, having a high bounce rate is something that Google actively monitors, regardless of how long your online presence has been established.

So, you want your audience to stay on your website as long as possible because this tells Google that the user found what he or she was looking for on your bankruptcy website.
Content for Bankruptcy Attorney Websites

At Digital Logic, we offer content marketing services for law firms using a variety of content forms to ensure successful campaigns.

ABOVE THE FOLD CONTENT

We recommend a few components that every attorney website should have, and these should be visible immediately. This is what marketers refer to as "above-the-fold content". Simply put, this content shows before the user even begins to scroll.

This includes:

What your practice offers: bankruptcy services
Why they should choose your firm above the competition: testimonials and reviews
Who you are as a bankruptcy lawyer
How they can contact your bankruptcy firm

PRACTICE AREA PAGES

There are two types of content for most legal sites: Practice area pages and supportive content.

Practice area pages are those that we at Digital Logic call the "money pages."

These are the pages that contain the keyword phrases that bankruptcy lawyers typically want to rank for. These phrases are the most likely to convert a potential client to the bottom of the buying funnel.

For bankruptcy attorneys, these would be phrases such as "Chapter 7 bankruptcy lawyer" or "corporate bankruptcy attorney." These phrases are appropriate for those who don't know the different types of bankruptcy cases.

HIGH-CONVERTING PRACTICE AREA PAGES

The biggest aspect of practice area pages is that yours must be more comprehensive and enticing than the competition.

A professional SEO strategist can conduct searches to determine exactly what is getting your competitors their traffic for each of their "money pages" in order to ensure that yours is better.

Having better pages means ranking higher in the search engine rankings.

A few things we consider when determining what your practice area pages should look like include:

What subtopics are high-ranking bankruptcy attorneys writing about?
Is the content easy to understand?
Does the content flow well?
What sources does the competition refer to? Are these outdated or not reliable?
Are there any holes in the information that would be useful to a potential client?

There are always ways to improve upon even the best of content. As a matter of fact, at Digital Logic, we find that updating our own content from time to time helps improve rankings.

SUPPORTIVE CONTENT

We apply these same principles to supportive pages. Most of the time, we add supportive content in the form of blog posts.

There's a never-ending amount of bankruptcy topics or frequently asked questions to touch on. So, we prefer this method to keep things organized!

Supportive content plays two important roles:

Some potential clients may be searching for answers to questions before they look for a bankruptcy attorney, specifically. So, writing supportive content to answer common questions is an opportunity to help the searcher get familiar with your bankruptcy law firm. An example of this is "Can I keep my car if I file for bankruptcy?"
The second purpose that supportive content fills is making your bankruptcy law firm appear to be the authority on the topic to both potential clients and Google. If your bankruptcy law firm website ranks for a variety of topics related to bankruptcy, then your site, as a whole, is more likely to rank across the board, even for the "money pages" we mentioned previously. If you only have one page that's dedicated to bankruptcy, a competitor is more likely to outrank you, even if your single page is better because the competitor's site is more comprehensive on that topic. So, if your Chapter 7, Chapter 13, Debt Management, etc. pages aren't ranking, adding some supportive content and interlinking will help those "money pages" rank.
Search Engine Optimization for Bankruptcy Law Firms
A large portion of the population doesn't trust ads. This may especially hold true for those needing a bankruptcy attorney.
After all, more than likely, continuous credit card advertisements is probably what helped them get into this position in the first place.
Studies estimate that up to 70% of searchers skip right over paid ads and proceed to what we call organic listings.
This is one of the many reasons why search engine optimization for bankruptcy lawyers is important: You want to be one of the first listings in the maps section and in the listings just below the maps section.
You can achieve this through local SEO for lawyers by:
On-Site Optimization

Here are a few key elements that you want to make sure are correct, as they will affect your digital marketing strategy.

At Digital Logic, these are just the tip of the iceberg when it comes to on-site optimization for bankruptcy lawyers:

PAGE TITLE TAG

This is the title that shows in bold on the search engine results page. You want your main keyword phrase to be included in this title.

If your bankruptcy law firm has a strong enough brand that your potential clients will recognize, you can choose to put your firm's name here. But, if your firm isn't a household name, you would be better off using a better title.

META DESCRIPTION

This is the description that shows what your page is about on the search engine results page. We put serious thought into what goes into this space, as it may be the difference between someone visiting your website or not.

H1 TITLE

Your main keyword should be in this title, as well. This is what should appear in bold at the top of your pages. However, we've seen even some of the most well-known digital marketing agencies mess this up.

H2-H4 TITLES

These are titles for the subtopics. You want these to describe the information to follow. We make sure that these are also keywords that your potential clients are searching for.

ALT TAGS

They aren't just important for ranking, they're legally required. They tell both Google and the visually impaired what the image is about.

CALLS TO ACTION

You don't want to be overly "salesy," but you do want your website to convert. Simple calls to action tell your audience what his or her next step should be, whether it be calling a bankruptcy attorney directly or filling out a contact form.
Techincal SEO

These components of technical SEO services are equally, if not more important, but to the untrained eye, you won't even realize they're there-or not.

These include but aren't limited to:

Having a website that loads quickly.
Use HTTPS. Google gives preference to websites that are safe and secure for its users.
Use the appropriate anchor text and interlink correctly. You want to link pages that will best help your audience.
Link Building

Google's algorithm for ranking contains lots of variables. One of the most important factors, however, are backlinks.

When a third-party site links to your website, the site is essentially telling Google that they trust your website enough to send their viewers to you.

Backlinks, in essence, are one big popularity contest. The more websites that link back to your site, the more popular Google believes your site is. This gets you the Google 'street cred' you need to rank well.

Basically, Google loves to see websites and pages that are genuinely designed to help the user. When you offer your visitors helpful content in a well organized site, you improve the overall experience for the internet as a whole. Google rewards this by helping you rank higher.
PPC Campaigns for Bankruptcy Attorneys
At Digital Logic, we offer
bankruptcy attorney advertising services
to help grow your firm. A successful PPC advertising campaign for bankruptcy lawyers comes down to a few key elements: quality score, on-site conversions, and keyword management.
Keyword Management

Keyword management is huge for PPC campaigns. This is especially true when marketing for bankruptcy attorneys. So, you'll really need to invest some time into keyword research.

Negative Keywords

Your bankruptcy law practice or digital marketing team needs to be adding negative keywords, fairly consistently.

This will ensure that your bankruptcy law firm isn't blowing marketing dollars or making costly mistakes on low-converting keywords.

Some of these keywords are pretty obvious: free, pro bono, cheap, etc. You don't want to pay money to get calls from people who aren't interested in paying for your services.

Sending the Right Marketing Message

On the other hand, you also want to make sure that you have the correct phrases in your ads. If you only want bankruptcy cases, you should only show up for "bankruptcy lawyer" or "bankruptcy attorneys", instead of just "lawyer".

You'll also want to make sure that you're not just showing up for "bankruptcy" because people could be doing research. They may be interested in bankruptcy as a process, instead of actively looking for an attorney.
On-Site Conversions

Getting prospective clients to your bankruptcy website is only half of the battle. Just because a person visits your site does not mean they will contact you. We've seen some pretty rough conversion rates on poorly run campaigns.

This is why you really need a law firm PPC specialist who will pay close attention to the keywords he or she is selecting for your ads and ensure that the landing page associated with each ad has the right keywords and content so that your visitors will be more likely to convert, once they've visited your site.

You can't expect to convert new clients if you aren't getting qualified leads to begin with.

If your landing pages don't look better than the law firm down the street, then you should expect a lower conversion rate.

Learn more about our CRO services.
Quality Score

This is a metric that Google Ads provides to let us know what it thinks of the page that the keyword selected is sending people to. If you have a low-quality score, you will pay more to show up for your desired keyword. Google selects these scores on an individual keyword basis.

In order to improve your quality score, you must adjust the landing page associated with your ad. One way we help our clients is to create dedicated landing pages for the ads that we run.

A high or low-quality score can be the difference between losing and making money with Google Ads.

Which, in turn, will mean the difference between getting new bankruptcy clients or not.
Bankruptcy Law Firm Marketing
There are many ways to help your bankruptcy law firm grow, whether you need solo law firm marketing or marketing for a small law firm. At Digital Logic, we determine which tools and processes will work best for marketing your legal services. Then, we implement a completely customized strategy, based on your budget and goals.
When you work with us, we do the work for you. We continue to assess your needs and update your strategy, as needed. All you need to worry about is doing what you do best-helping your clients with bankruptcy!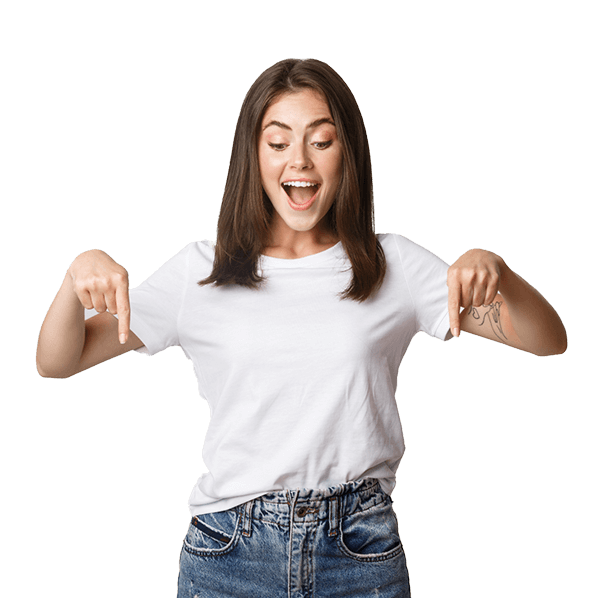 Shoot us your email and our team will be in touch about your proposal