Healthcare Digital Marketing Services
Increase Patient Volume with an Award-Winning Healthcare Digital Marketing Agency
Increase Patient Volume with an Award-Winning Healthcare Marketing Agency
The healthcare industry changes constantly. This includes the way the patients choose their healthcare organizations. And, with the rise of telemedicine and new healthcare discoveries, medical systems need to adjust their healthcare marketing strategies to fit the changing demands of prospective patients in their search for medical or healthcare professionals.
What Does This Mean for Medical Practices?
A change in the healthcare industry means that you need to reevaluate the way you implement your healthcare digital marketing strategy and budget. Businesses across almost every industry are looking for the most effective ways to boost their marketing efforts as the competition grows.
If you aren't doing this for your medical practice, you're already behind.
Want to Get More Patients to Your Healthcare Organizations?
Invest in healthcare marketing services from a reputable healthcare marketing company.
At Digital Logic, we offer several digital marketing packages to help your healthcare organization grow!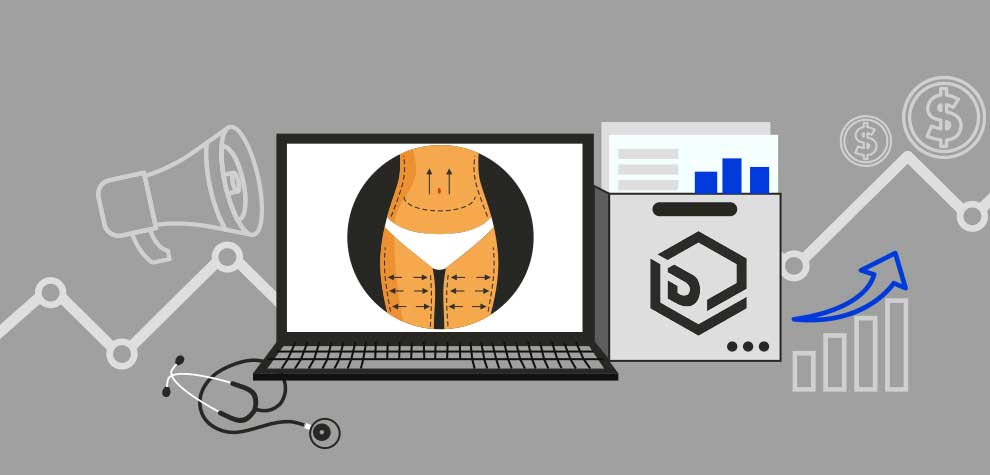 Plastic surgery marketing refers to the marketing strategies plastic and cosmetic surgery providers, and practices use to attract new patients and increase awareness of their
Read More »
Orthopedic marketing refers to the marketing strategies orthopedic surgeons and orthopedic providers, and practices use to attract new patients and increase awareness of their orthopedic
Read More »
Working with Digital Logic was the best marketing move I've ever made for my practice. They have helped me continually stay booked with the right kind of patients with their strategic approach to drive more traffic to our website.
Digital Marketing Services for Healthcare Organizations
Search engine marketing and Google Ads are one of the best ways to leverage Google's search engine and drive qualified traffic to your healthcare website. PPC, or pay-per-click ads can highlight the benefits of selecting your medical practice, feature your services and office information to attract patients that are searching for services on Google or other search engines. 
Healthcare organizations have the ability to target qualified patient leads much more efficiently than with traditional advertising. 
You want your medical website to rank at the top of the search engine results pages when patients look for healthcare providers, locations or practices to meet their needs. Ranking at the top means that your organization will be the first to comfort potential patients when they need it most. 
When your website ranks well, this increases your online traffic, which, in turn, increases the potential for more patient volume. 
Search engine optimization gives you the ability to do this. 
At Digital Logic, we believe that healthcare SEO services are critical to the success of your healthcare marketing strategy. 
By optimizing your online presence, such as your website, content, and even social media channels, you're able to utilize the correct keywords that connect you with qualified leads and guide potential patients through the buying cycle until they're converted into paying patients!
In this digital age, your healthcare website is going to be the first interaction you have with a patient. Having a professionally designed website is the best way to turn prospective patients into paying healthcare clients. 
How well does your current healthcare website convert? Do you know?
A healthcare website should act as an online salesperson, taking your digital marketing efforts that drive traffic to the site, building trust and eventually converting searchers into patients. 
A clean, professional website design that offers ease of navigation, simple ways of contact and content that answers the searcher's questions will convert more leads into patients than the most flashy of websites will. There's an ample amount of data to support this.
At Digital Logic, we don't guess with anything-including website design. We make data-driven decisions and put into place all of the features you'll need to optimize your website for the best results possible. 
Let us know how we can help you with your healthcare marketing efforts.
Benefits of Healthcare Marketing Services
Many reasons why healthcare marketing services will boost your overall marketing efforts and benefit your medical practice exist. When you choose to engage in online healthcare marketing for your medical facility, service, or product, you've selected the most cost-effective way to grow your medical brand and online presence. 
Furthermore, quality healthcare marketing services position your brand as a healthcare industry leader by establishing your healthcare brand and outranking your competition online. 
What to Expect from Medical Marketing Services
After hiring Digital Logic, an award-winning healthcare marketing company, to provide marketing services for your brand, you should expect to see the following:
Lower cost for patient acquisition
Higher patient volume
Improved patient satisfaction
Better patient retention
More qualified leads
What Makes Us the Best Healthcare Digital Marketing Agency?
What makes us better than other healthcare marketing agencies?
On-Trend
In the healthcare industry, physicians, patients, hospitals, and healthcare clients alike, expect the latest technology. So, why not demand the same from your medical marketing agency?
We understand the importance of new technology when it's paired with customer care, so we make sure we're up to date on all of the latest healthcare trends in order to provide our clients with the absolute best marketing services we can!
In order to see success from your digital marketing efforts, you must be able to connect with those who are searching for your services online. This will only happen if you have an effective marketing strategy that works with the current trends.
Extensive Industry Experience
When selecting your healthcare marketing company, make sure that you don't pick a big-name, one-size-fits-all agency.
Online marketing is one of the few categories that you don't always get what you pay for. And, in order to avoid overpaying for services that simply don't work, you'll need to do your homework to ensure you get a marketing company with proficient marketing expertise. 
At Digital Logic, we're a Google Premier Partner. And, we've spent years working with healthcare businesses and medical professionals, so we know what's expected out of our healthcare marketing services. We have the knowledge and experience needed to create ultra successful healthcare marketing campaigns for our clients. 
Custom Healthcare Marketing Strategy
The healthcare industry encompasses a variety of positions. No two individuals or healthcare companies are seeking out the same patients. There are healthcare physicians, medical sales reps, hospital organizers and a hefty list of other healthcare professionals. 
We know that every healthcare brand will need a different healthcare digital marketing strategy. This is why at Digital Logic, we always develop a personalized digital marketing strategy that's specific to your brand's goals, whether this be through hospital marketing services, orthopedic marketing strategy, or dental marketing services.