Reach More Prospective Patients with an Award-Winning LASIK Surgery Marketing Agency
While discovering LASIK surgery was an accident, you know that you can't just
accidentally get more LASIK patients.
LASIK eye surgery is performed over 600,000 times yearly in the United States. The LASIK industry has grown substantially over the past decade, and as a LASIK surgeon, you need to ensure you're a part of your industry's explosive growth. More patients are turning to Google to find healthcare information and read online reviews, so sadly, the word of mouth referrals that used to float your business may no longer be enough to keep your medical practice doors open.
Many practices choose to hire a LASIK marketing agency to help with LASIK marketing strategies.
At Digital Logic, our LASIK marketing consultants can create a custom LASIK marketing strategy based on your specific business goals and marketing budget.
Why LASIK Practices Need Digital Marketing
For many potential patients, LASIK surgery is something that they need to research thoroughly before they commit to schedule an appointment. Some prospective patients may trust a single recommendation, while others will want a good understanding of the specifics, before deciding to move forward with the eye surgery.
Anyone in the healthcare industry knows that the internet holds a wealth of good information, as well as misinformation. So, it's important that your LASIK practice stands out as an authority for relevant LASIK keywords on popular search engines, like Google.
At Digital Logic, we help LASIK surgeons and eye care professionals employ the best LASIK marketing strategies for their practices. We've seen great success marketing for the eye care and LASIK industry:
Shreveport Eye Specialists
993 Calls from Organic Search
What to Expect from LASIK Marketing Services from Digital Logic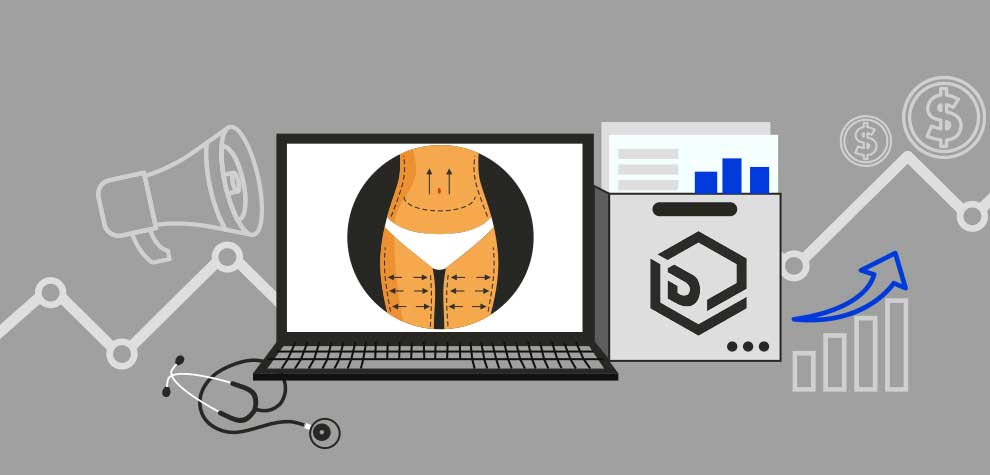 Plastic surgery marketing refers to the marketing strategies plastic and cosmetic surgery providers, and practices use to attract new patients and increase awareness of their
Read More »
Orthopedic marketing refers to the marketing strategies orthopedic surgeons and orthopedic providers, and practices use to attract new patients and increase awareness of their orthopedic
Read More »
Working with Digital Logic was the best marketing move I've ever made for my practice. They have helped me continually stay booked with the right kind of patients with their strategic approach to drive more traffic to our website.
Digital Marketing Services for LASIK Surgeons
Paid Search Advertising for LASIK Surgery
One of the more popular LASIK marketing strategies is pay per click advertising, or PPC, which is a form of online paid advertising.
When potential patients use a search engine, such as Google, to learn more about LASIK eye surgery, your LASIK ads will appear in the search results. With PPC advertising, you'll only have to pay for the ad if a searcher clicks on the ad.
With paid search ads on Google Ads (formerly Google AdWords), you're able to serve ads to potential patients the moment they search for the LASIK services that you offer using relevant keywords. Paid search ads target only those who are actively interested in your business. These ads can highlight the benefits of your specific LASIK practice, feature your LASIK services and office information to help you attract prospective patients that are searching for your services in your local area.
When you trust our digital marketing agency to relay important LASIK eye surgery information via paid search ads, we'll also ensure that each ad group links to a specific landing page. This helps to maintain a high landing page relevancy score, which affects your total cost per click, or CPC.
As a leading LASIK marketing agency, we already have a pretty good idea of which words convert best on Google search ads, but we still always implement the proper conversion tracking. This is the best way to know what is generating your phone calls and form submissions.
Benefits of Pay Per Click Advertising
secures high quality leads

easy to track results

fast results

cost effective for short-term gain
Search Engine Optimization for LASIK Surgery
Almost all of your LASIK patients will have looked for LASIK practices and LASIK information on Google search before agreeing to the eye surgery. So, making sure that you're the local go-to for LASIK patients, you need to have a strong online presence.
SEO, or search engine optimization, is the best way to present LASIK surgery as a solution when a potential patient is looking for ways to solve their problem online. But, what exactly is search engine optimization? In short, it's the process of optimizing your website and creating useful web content that helps to drive organic traffic to your website from search engines, like Google or Bing.
Search engine optimization will help your LASIK practice attract local patients who are using targeted search terms to find a LASIK practice, LASIK surgeon, or who are looking for more information on the LASIK surgery process.
Convert Searchers into LASIK Patients with SEO
The buyer's journey for LASIK surgery is a lengthy one. Our LASIK marketing takes into account the searcher's potential reservations. We address both sides of all things LASIK, providing prospective patients with the information they're actively searching for and gently guiding them through the buying funnel via content marketing strategies, conversion rate optimization, and various other SEO techniques.
Potential clients come to your website because they want to make an informed decision. Is your website currently helping them do that?
By "helping", we don't mean adding online reviews to every page of your website. We also don't believe that posting "happy hump day" every Wednesday on social media platforms is very beneficial to your LASIK patients or potential clients, either. But, we see this all the time! The entire purpose of content marketing and SEO is to answer the questions that prospective clients are asking. Telling prospective patients that you're a LASIK provider doesn't bridge the gap between the start of their journey, or their need to educate themselves on LASIK procedures, to the end of the journey, or scheduling the medical procedure. It only grabs that super low-hanging fruit: those who found their answers from the website of another LASIK provider across the country.
At Digital Logic, we focus on patient acquisition by growing patients and enhancing the patient experience online. We create content that satisfies the needs of both new patients and existing patients, while ensuring that your practice moves up in the search engine rankings.
Our SEO strategies get your LASIK practice in front of as many qualified online searchers as possible while remembering that everyone starts their patient journey at a different place. This is what makes Digital Logic different.
Website Design for LASIK Surgery
A well designed, SEO-friendly LASIK website should be the foundation of your internet marketing efforts. You want to ensure that your potential clients know that you offer laser vision correction, and you need your website to rank well on the search engine results.
It's a well-known fact in the online marketing industry that there is an established sector of marketing agencies that regularly take advantage of medical practices and other businesses within the healthcare sector. So, before you sign any contracts with an internet marketing agency, please understand that regular website maintenance is important to the success of your online marketing efforts. Why?
Your website is the first patient experience. An updated web design helps to establish credibility and communicates to new patients that their information is safe. Website security must be a priority for anyone in the healthcare industry, which also makes those same medical professionals a target for less-than-satisfactory marketing companies. Because online reputation and site security are such major issues for larger ophthalmologists and LASIK providers, some online marketing providers take advantage. They do so by bundling low-return online marketing efforts and marking up what should be a relatively low-cost expense.
So, if you're a LASIK surgeon who's looking for a new web design, we urge you to hire a marketing company that specializes in search advertising marketing strategies to build your site. Most healthcare professionals make the mistake of hiring a website development company to build their website and then continue to pay that same company to provide monthly SEO services or PPC management services. This isn't the way that marketing works.
At Digital Logic, we create beautiful websites for LASIK practitioners, but we are not a website development firm.
Your website should be the hub of all your content and other online marketing efforts, including social media marketing, Google advertising, and email marketing strategies. So, we focus on creating a LASIK website that will rank well on the search engine results by offering easy navigation, informative content that enhances the patient experience, creative call-to-actions to increase patient phone calls and form submissions, and more! This helps convert more LASIK patients than any flashy site could. And, of course, we have word of mouth referrals and a ton of data to support this.
Work With the Best LASIK Marketing Agency
Providing the best care for your LASIK patients is your top priority. Let growing your LASIK practice be ours.
At Digital Logic, we provide LASIK surgeons the opportunity to educate their patients, which in turn, helps your staff. The patient journey has changed drastically over the past few years. If you don't have a LASIK marketing team that's aligned with your business goals, then your business could be at risk.
If you're ready to see an increase in patient volume, give Digital Logic a call! It could be the best decision you've ever made for your practice.