Effective Marketing Solutions for Financial Services Companies
Financial institutions have an advantage over many other types of businesses: everyone needs financial products or services throughout their lives. So there will always be a customer base searching out companies to fulfill their various financial needs. You may read that and think: "So, do I really need to spend my time and money on digital marketing?" 
The answer is yes.
The problem with the fact that financial institutions are a necessity is that they're also a commodity.
In other words, your competitors likely offer the same services you do, so the competition is neck and neck. You need to stand out from your competition and draw in leads quicker and faster than they do. The best way to do this is through ongoing marketing campaigns with a professional financial services marketer like Digital Logic.
The professional financial services marketers at Digital Logic can help you reach your target audience, turn more leads into sales, increase customer satisfaction, and so much more. Below, we explain the highlights of a personalized financial services marketing strategy and why you need one.
What is Financial Services Marketing?
Financial services marketing is characterized by a set of marketing strategies that promote products and services in the financial industry. The ultimate goal of financial service marketing techniques is to capture leads and turn them into sales.
The two main types of financial marketing tactics are:
Digital Marketing Methods

include search engine optimization (SEO), content marketing, pay-per-click (PPC) advertisements, optimized social media platforms, and more. Because we live in an increasingly online world, digital marketing efforts trump traditional marketing efforts. Most businesses, especially in the financial services sector, 

Traditional Marketing Methods

generally include TV, radio, and newspaper ads, as well as large signs in the local area. While all of these marketing tactics can definitely bring in potential customers to a financial services firm, they aren't nearly as effective as digital marketing campaigns.
Ideally, financial organizations should use these two primary methods together in order to raise awareness about their financial products.  
Why Do Financial Institutions Need Digital Marketing?
Financial institutions have an advantage over many other types of businesses in that people will always need financial assistance or management services at some point in their lives. In other words, that customer base is already there.
With that being said, financial services companies should not be relying on this advantage alone in order to bring in loyal customers, and here's why:
Most financial institutions offer the same (or very similar) products and services. Chances are, there is more than one financial services company in the same city. Therefore, financial services become a commodity, and differentiating one company from the next is challenging for consumers. Financial services marketing techniques are crucial for breaking up the competition, bringing in more customers, and maintaining customer loyalty.
The combination of dishonest financial advisors and technological errors has led to a major lack of trust among consumers. After all, these consumers are trusting strangers – and their companies – with their money. If anything goes wrong, they could face years of financial instability. Building trust between the company and the consumer can be much easier through ongoing marketing campaigns.
The financial services industry now has several regulatory barriers (including Fair Lending laws, The Truth in Savings Act, The Truth in Advertising Act, etc.) which can make any type of marketing a challenge. 
Over the last two decades especially, the digital transformation of the entire world (including within the financial services industry) has made traditional marketing methods largely ineffective. In order for most businesses to survive and thrive in this day and age, marketing automation is necessary.
Financial institutions that are slow to overall digital transformation can struggle in both attracting and retaining customers. That's because most digital-first customers will expect the best online experience while shopping for and/or using financial products. 
That's why all financial services companies need various marketing strategies – whether they be digital, traditional, or both – in order to beat the competition.
Which Financial Institutions Can Benefit From a Financial Services Marketing Strategy?
Digital marketing strategies can benefit any person or business within the financial services industry, including:
Commercial, investment, and retail banks

Credit unions

Insurance firms

Brokerages

Credit card companies

Mortgage lenders

Financial advisors

Factoring companies

Tax advisory and accounting companies

Firms that handle asset-based lending and equipment financing
Each one of these entities will likely have a different set of marketing requirements due to complex financial regulations. Still, there is always a way to build awareness about financial products and services to the target audience. 
How Does Financial Services Marketing Differ From Other Digital Marketing Campaigns?
The average financial services marketing strategy is much different than marketing strategies for other businesses. That's because, as previously stated, entities within the financial services industry have several regulatory barriers such as:
Fair Lending Laws:

These laws prohibit the financial industry from discriminating against consumers when they seek out financial services.

Truth in Savings Act

is a law that mandates banks to provide all relevant information to consumers regarding saving, checking, and investment accounts.  

Truth in Advertising Act

states that all ads for every type of business should not be misleading, dishonest, or unfair. Additionally, ads should be backed by scientific evidence whenever possible.

Affiliations:

Many financial institutions have multiple affiliations. These affiliations must be included on all marketing channels.
There could be countless other laws that complicate financial service marketing, especially depending on the type of financial company seeking digital marketing services. That's why it's so important to hire a team of digital marketing professionals so that you can turn more leads into sales while also following the law. 
Effective Financial Services Marketing Strategy
Because there is so much indistinguishable competition out there for financial institutions, it's not smart to rely on only traditional marketing methods anymore. These institutions must turn to digital channels in order to target markets outside those that solely listen to the TV, radio, and newspaper.
Below, the team at Digital Logic breaks down crucial elements of a successful financial service marketing strategy.  
Paid Ads for the Financial Services Industry
PPC Ads for the Financial Services Industry
PPC ads work by driving more traffic to a website. When advertisers get PPC ads, they are basically paying for increased website traffic. 
Local Service Ads for Financial Advisors
Local Service Ads (LSAs) also drive traffic to a website but in a different way. LSAs are ads that pop up on Google search results when someone in the local area searches for specific services or products. You only pay for these types of ads if a potential customer contacts you directly through the ad. LSAs are a crucial part of online lead generation for many types of businesses. 
Pay-per-click advertising is just what it sounds like– an advertiser pays a certain amount of money every single time someone clicks on their ad.
Search Engine Optimization for Financial Institutions
Search Engine Optimization (SEO), in basic terms, is an effective digital marketing strategy that works to get a business to the top of Google search engine results.
Effective SEO involves many technical and content practices, including keyword research, content marketing, local SEO, technical SEO, and more. And yes, all of these practices can be incredibly effective at marketing financial services. Let us explain.
Keyword Research

The first step in creating a solid SEO marketing strategy often involves keyword research. Why? Well, you need to know what your customers' interests are.

In other words, if your target client is looking to hire a financial advisor, what exactly are they typing into Google in order to find one? The term itself – financial advisor – is a good start.

In fact, mobile searches for the term "financial advisor" grew more than 75% between the years of 2015 and 2017. So your digital marketing team will consider all this potential customer data while creating your personalized marketing strategy. 
Content Marketing

Next is content marketing. An experienced digital marketing team will use popularly searched keywords in the content that they write for your website. That way, when someone Googles "Chicago financial advisor," for example, your pages or blogs will be one of the first to pop up in the search results. 
Local SEO

Local SEO shares the same goal as regular SEO – to generate traffic to a website – except the target audience is your local community. So, let's say someone searches for a "mortgage lender near me." Many mortgage lenders in that searcher's area will pop up in the search results. Most searchers won't look further than the first few businesses in their search results. That's why it's so important to have a solid local SEO strategy – you want to be one of the first few mortgage lenders that this searcher sees on Google.
Online Directories and Google Business Listing

Online directories and Google Business Listings are very similar. Basically, it's just when Google creates a list of businesses that may be helpful to the searcher based on the keywords they used. So again, if someone Googled "mortgage lender near me," you may be included near the top of an online directory, especially if you have an ongoing financial service marketing campaign.
Technical SEO

Technical SEO is the process of optimizing a website for a specific search engine so that it can index and crawl the site effectively. If Google can index and crawl a website effectively, the website will rank higher in a searcher's results. 

Technical SEO can also involve making improvements on the back end of a website so that visitors can have a better online experience. For example, if it takes more than 10 seconds to fully load your website, the visitor will likely get frustrated and leave to find a better, quicker website.
Website Design for Financial Service Companies
The user experience, or UX, is the client-facing side of website design.
Having an aesthetically pleasing website is also a crucial part of a successful financial services marketing campaign. Think about it: turning leads into sales is much harder to do if your website is downright ugly, slow, uninformative, or difficult to navigate. 
Optimized for Search Engines

Technical SEO plays a huge role in overall website design and functionality. You want your website to be pretty, easy to use, and fast. Not only that, you want your website to be optimized for Google so that it can rank as high as possible next to your competitors.
Scalable Website Framework

Is your website able to handle potentially thousands of visitors using it at the same time without crashing or slowing down? Does your website look just as good on a mobile phone as it does on a computer? These are just a couple of important things to consider in reference to a scalable website framework.
Great User Experience

Great user experience can mean many things. Is your website pleasing to the eye? Does it answer the potential client's questions? Does it load quickly and fully? Is it easy to use? Does it crash frequently? Does it have several "cookies" or bugs? Does it offer a way for potential customers to submit their questions or request an appointment? Usually, a combination of all of these factors makes or breaks an excellent online experience. The better the user experience, the more likely you will turn a lead into a sale. 
Partner With the Best Financial Services Marketing Agency
If you work in the financial industry, chances are you already have your hands full, so you don't have much time to pour into digital or social media marketing. That's where professional marketing teams come in. The team at Digital Logic has decades of combined experience in delivering personalized digital experiences to clients so that they can turn more leads into sales. Because of the complexities and rules surrounding financial services marketing, you need a team that will market aggressively – in the right way – so that more people can learn about your financial brand via Google. We can do that and so much more. For more information, check out our free SEO audit service here.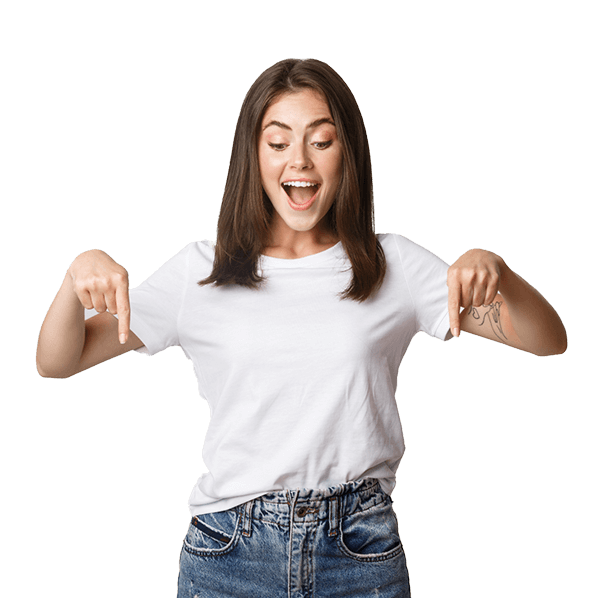 Shoot us your email and our team will be in touch about your proposal