Website Design for Law Firms
Design to bring in new clients and boost your ROI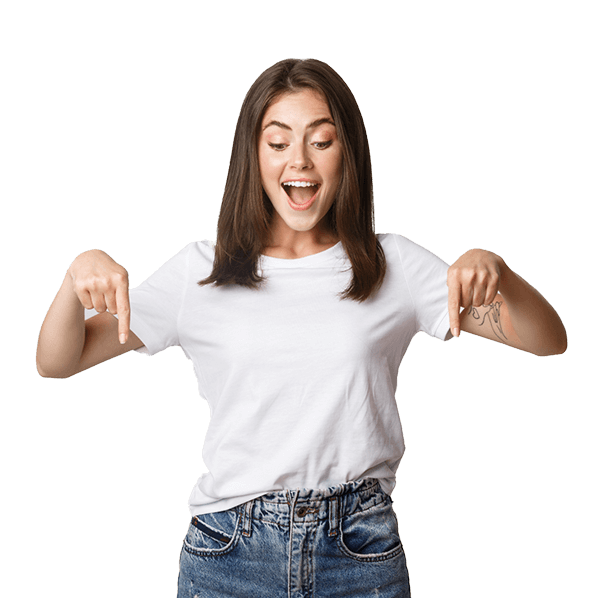 Google reports that
53% of mobile users will abandon a website
if it takes more than three seconds to load, making website optimization for speed an essential aspect of web development services.
A well-designed website can improve user experience and increase engagement. In fact, a study by Forrester Research found that implementing a focus on user experience can increase
website conversion rates by up to 400%
.
A professionally designed website that is optimized for mobile devices can improve user experience and increase engagement, which can lead to higher conversion rates and
ultimately increase marketing ROI
.

As an attorney or group of attorneys, your website is the single most important portrayal of your firm.
Law firm web design is crucial for growing your law firm and increasing lead generation. Your prospective clients are making decisions based on your online presence.
of people will not engage with a poorly designed website.
In fact, law firm websites are the online face of law firms, themselves. Law firm websites represent the brand, which in turn, reflects the skill and overall professionalism of the law firm. Your law firm web design has the potential to make or break your legal practice online.
What message does your current website convey?
It's no secret that the legal sector is one of the most competitive industries in the game. This means that in order to actively bring in more clients, you must always have your best foot forward and stay ahead of the legal marketing curve.
Put simply, if you haven't included law firm web design into your firm's marketing budget, you're behind the trend—leaving potential clients to seek out OTHER law firms that have.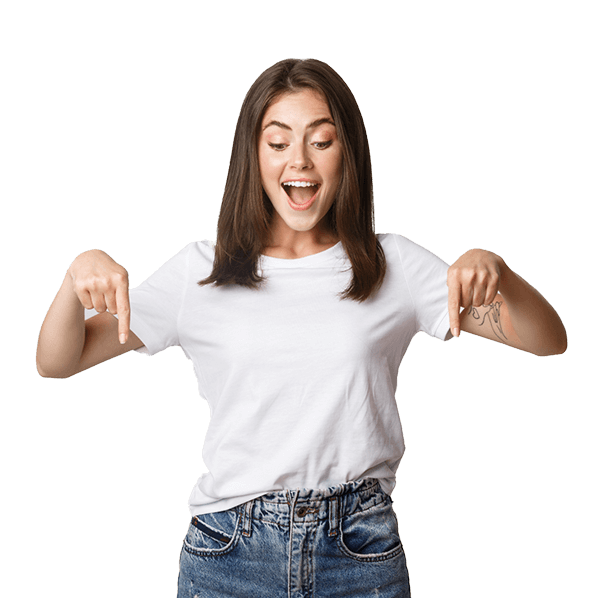 Let our team of pros design, or rebuild, your new site.
Best Law Firm Websites & Why Having One Matters
Here, we'll highlight a few design tips that all of the best law firm websites offer, as well as some considerations for budgeting.
At Digital Logic, we're an all-inclusive boutique-style digital marketing agency with a heavy emphasis on marketing for legal services.
Whether you're looking to build a law firm website or just wanting to update your current site, we'll cover what all law firm websites should include and what you should look for along the way.
How much should a law firm spend on marketing?
Can Law Firms Have a Website?
First, we'll start with the very basics:
Can a law firm market itself online via a privately owned website? Yes.
We understand this answer also comes with the elephant-sized caveat in the room—who's going to maintain it?
Yes, there is a big opportunity to grow your practice by marketing your law firm online. However, for attorneys, online marketing comes with a significant level of responsibility that extends to even the best law firm websites.
Legality of Law Firm Websites
As a lawyer, it's your responsibility to ensure that your firm conducts it's legal marketing ethically. You must know the rules of your jurisdiction and look to the American Bar Association's rules of professional conduct for guidance. You must be compliant with your ethical obligations as an attorney, while still growing your firm.
Law firm websites must remain in accordance with the rules set by the Bar at all times.
Here are a few ethical obligations to consider while you're contemplating your law firm web design:
KNOW THE RULES OF LAW FIRM WEBSITES
As you know, negligence is the easiest way to break one of the advertising rules for lawyers.
It's important to learn and apply the ethics and rules related to marketing for law firms and client communication on law firm websites.
AVOID THE COMMON MISTAKES
Testimonials
While testimonials allow you to showcase the positive experiences of your former clients, they also open the door for a slip up. Understand that the use of testimonials are governed by many ethics rules, so you'll want to make sure that you include appropriate disclaimers.
Blogs
These are a great way to drive traffic and increase your site's visibility, but some state bars (such as California's) issue ethics opinions that they count as advertising. This means that you would be required ethically to label it as such, as well as keep the copies of your posts for two years.
Law Firm Website Design Agency
So, how can you trust an outside agency to hold the strictest accountability set by your jurisdiction, as well as the American Bar Association?
The answer for this is much easier said than done, but do your online research.
There are agencies, like Digital Logic 😉, that specialize in the legal marketing sector. We have happy clients in almost every legal niche, located across the United States. At Digital Logic, we have a unique onboarding process that helps us ensure that the content created for each site, along with the terminology used, is what's best for each client, specifically. This includes holding up the rules set by the respective Bar Association for the law firm websites we design.
Not all agencies are created equal, but finding a law firm website design and marketing company that "fits" your needs will ultimately help drive the success of your firm, in the long run.
How Law Firm Web Design Can Grow Your Business
For most legal professionals and business owners alike, creating a website in-house is out of the question. Even finding the time to research someone to do the task can be daunting.
We urge those who reach out to take the time now to get the ball rolling. Don't wait until you aren't getting enough leads to maintain your practice to start investing in law firm website design efforts.
Generate More Clients with Law Firm Website Design and Digital Marketing
Aside from dealing with difficult clients and long hours, most lawyers say that the most challenging aspect of their job is generating new clients.
Solo practitioners and group firms have been upping their marketing by adopting different strategies to reach their target audiences. And, just like any other industry, the legal profession is now digital.
Because of the growing popularity, some firms choose to devote more marketing budget to gaining online credibility, early on. Those firms now have the upper hand.
Hiring an experienced firm who specializes in law firm marketing can help you make up lost ground, in most cases.
of law firms maintain websites in order to generate more clients. If you weren't an early adopter or if your law firm's website design is lacking, you may begin to see a downward trend in leads, if you haven't already.
See More ↗
Legal Website Development and Design Basics
Once you've made the decision to invest in your law firm website, a good next step is to consider setting up your firm's site, asking yourself important questions, such as:
"What type of website will work best for my firm?"
"What do I want my firm's website to look like?"
"How much should I spend on my law firm website?"
The first two questions will typically hinge on the last question, as everything comes with a price.
How much you spend on your law firm's website may depend on your industry and how your leads generally come in.
For example, if your practice heavily relies on word-of-mouth referrals and repeat business, you may only need a simple website-one page that includes your phone number, address, and other basic information.
But, if your practice needs to stand out from other  law firms, you may want to seriously consider investing more into your law firm's web design.
DIY Law Firm Website Design
If time allows and if your firm is comfortable, a number of tools exist to set up your firm's website for a marginal cost. These include but aren't limited to:
JurisPage was created exclusively for law firms. You can streamline your lead generation and intake processes, as long as they are JurisPage-powered. You can also use JurisPage contact form submissions to automatically create new contacts.
LawLytics is a platform that boasts it's creation capabilities for small law firms. By investing in the LawLytics membership, the company supports your firm through the technical aspects of developing your own image and law firm branding.
WordPress is one of the most trusted platforms for website building. They offer editing tools, apps, and customer support. With some skill, you can integrate your intake and client management systems with WordPress.
Professional Law Firm Web Developers
Many professional services exist specifically for law firm web design. These can cost as little as a few hundred dollars or go up to over $100,000.
For a small law firm, an experienced developer can create a comprehensive, clean design scheme for a few thousand dollars. It's important to bear in mind that the number of pages, content support and additional features will affect the overall cost.
The legal marketing sector is a competitive industry, and in order to succeed online, your firm's website must stand out from the rest. You can only accomplish this if your law firm's website is designed and engineered by professionals in legal marketing.
Law Firm Websites: Images and Accessibility
When it comes to law firm website design, appearances matter. The overall feel of the site will impact how your potential clients view your firm. A couple of important questions to ask yourself when considering the look of your law firm's website when it comes to digital media and accessibility include:
ARE YOU CHOOSING THE RIGHT IMAGES TO REPRESENT YOUR LAW FIRM?
They say a picture is worth a thousand words, and images can say a lot about your practice—both good and bad. You want to keep in mind that all images that appear on your law firm's website should be professional, high-quality, and reflect the brand that you wish to represent and build. If you don't have any recent headshots, consider getting professional headshots taken for your site.
ARE YOUR IMAGES SLOWING DOWN YOUR SITE?
While it's obvious that you should use high-quality images on your legal site, there's a less obvious but equally important consideration when it comes to images: size. When you overuse high-quality images, this has the potential to slow down your website, which could be costing you actual clients…and money. For every 1 second delay, customer satisfaction reduces by 16%.
You'll want to keep your images as small as possible without sacrificing quality.
IS YOUR LAW FIRM WEBSITE MOBILE RESPONSIVE?
Since 2016, mobile and tablet use of websites have exceeded desktop use. Even if your current law firm's website statistics show that you have more users on desktop, Google uses mobile-friendliness as one of the key ranking factors for search results on any platform. Therefore, even if your clients prefer a desktop experience, improving the way your site looks overall will improve your visibility online.
Because the screen sizes are so much smaller for mobile devices, your content will need to be designed accordingly in order to follow the logical flow of organization. You will also need to make sure that your images scale to a much smaller version and still hold a good presentation.
DOES YOUR LAW FIRM WEBSITE DESIGN HAVE ACCESSIBILITY?
Online accessibility comes in a variety of forms, and having an accessible law firm website is key for reaching and connecting with potential clients.
There are technical ways to ensure that law firm websites are accessible to those with low vision, who may use screen readers, or to those who may be using a mouse alternative. Certain design choices, such as contrast checking, can help those who may be colorblind.
How to Make Sure Your Law Firm Site is Accessible
Many tools exist to help you evaluate the accessibility of your law firm web design. You can begin the process of checking your site by turning off the styling. This will leave only the text behind, making it easy to determine whether or not you've arranged the information correctly.
If you're comfortable with coding, you can simply remove the link to your CSS file. If you're unsure, you'll want to create a backup of your website before you make any changes so that you can revert back to the original, if need be.
Design Tips for the Best Law Firm Websites
Some of the best practices for creating great law firm websites include:
Put Your Audience First
While we understand that your website is a marketing tool for your firm, it's important to remember that the best ranking legal sites focus heavily on being client-facing.
But what does this mean?
We see a trend when marketing for law firms—many firms want to aggressively market to potential clients. And, although this is ultimately the goal, put yourself in the shoes of a potential client.
How helpful is that?
How helpful are aggressive ads when you're looking for information online? Do you click on the popups to call immediately, or do you exit out and search elsewhere for the information you need? Our guess is on the latter.
Don't make the mistake of choosing a law firm web design that doesn't serve your target audience or potential clients. Really consider who you wish to attract to your law firm website, and ultimately, your legal practice. If you already have a site, look through your current website analytics data and see which pages, if any, actually get traffic.
Making data-driven decisions is the best way to improve your site's performance, and in turn, your law firm's success.
Make Your Contact Information Easily Accessible
For most attorneys, this isn't an issue. However, many firms skip the important step of "thinking like a client."
Remember, it's all about user experience.
Consider it this way: those seeking legal help may be in a poor emotional state, sleep deprived, or simply rushed.
Making it easy for a prospective client to find what he or she needs during a difficult time could very well be the difference between winning them over or not.
Put your contact information in a prominent location and make sure it's accurate. Give your website visitors several ways to contact you, (and actually answer them when they do reach out!) such as social media profiles, to eliminate any potential barriers.
Make Your Law Firm Website User Friendly
Your potential clients don't want to work in order to navigate your site. It's your responsibility to ensure that your law firm web design is accessible and user friendly.
A great way to test this is to have someone try to accomplish a task on your site, such as submitting a contact form or finding general information similar to what your potential clients may search for.
You will want your site to be user friendly from desktops, tablets, and mobile devices.
Consider Your Essential Pages
Your law firm web design should be tailored to your firm, specifically. (This is one of the many pros of hiring a smaller law firm marketing agency.) When considering your site's structure, there are a few must-have sections or pages that you'll more than likely wish to include:
About
Contact (preferable with a contact form)
Blog
Testimonials
Practice Areas
Use HTML Headers
While it's true that headers do break up the text, they actually serve a much more important purpose.
When you (or your marketing agency) use header tags in your HTML, this signals the significance of the information to Google, creating a content hierarchy.
It's best to compare this to a table of contents in a book. Reading a textbook is much easier if it has section titles, chapter titles, etc. Having a clear flow of information makes it much easier to digest.
When you use heading tags appropriately in your law firm web design, search engines such as Google are able to understand what your site is about more clearly.
This will influence how much your site is shown in the search results.
Catch Digital Mistakes
Your law firm web design is a direct reflection of your firm.
Broken links and unclear pages reflect badly on you to both your audience and to search engines.
You'll want to test your links (or have a marketing team who will do this for you) regularly. If your site links out to another website, you have no way of controlling the outside link.
So, in order to combat this, you'll need to run regular audits to ensure that your site doesn't link to any broken pages.
Make Sure Your Law Firm Web Design is Helpful
Whenever you're designing or updating your law firm's website, ask yourself: does this make the site more helpful, or does this detract from the value of the site?
You'll want to put yourself in the shoes of your potential clients to answer this question realistically.
Don't let what you feel like are dollar signs cloud your vision on this.
Should you include a link to counseling services in your area for parents who are looking for a criminal defense attorney for their child? Your pocketbook may say no, (especially when you are paying for content to be written on your behalf) but common sense says, "yes".
In fact, one of our clients made this very same choice.
What was the result?
He increased his organic traffic by 400%.
Happy clients should always be the goal.
Law Firm SEO: How to Drive Traffic to Your law Firm Website
Unfortunately, simply having a beautifully designed law firm website isn't enough anymore. Remember the competitive market and how other attorneys have been building authority over the years? You'll need a way to bring potential clients to your site. And, in order to do so, you'll want to show up when searched for. The key to ensuring that law firm websites appear when potential clients are searching is law firm SEO.
The Best Law Firm Websites are Optimized for SEO
SEO is as complex as it is effective. Essentially this practice drives more traffic to your site by improving the position in the search engine results. Law firm SEO uses strategies to make sure your site ranks well on keywords that may bring in new leads.
SEO Strategy for Lawyer Websites
The steps for law firm search engine optimization, in the most basic format, are:
Write content that your audience may need.
Optimize the content for keywords you wish to rank for.
Promote that content on various platforms and on the site internally.
Establish and maintain your online reputation.
Maintain your site, paying close attention to technical issues that arise.
While you can certainly choose to tackle law firm SEO on your own, most firms choose to hire an outside SEO expert. This is because the SEO process if done correctly, is extremely time-consuming and constantly evolving. Investing in an SEO expert can and will save you time and money in the long run, as long as you hire the right marketing agency.
Hiring a Law Firm Website Designer
If you decide to hire a professional law firm web designer, the best way to make sure you're getting exactly what you want is to shop around. You'll want to get estimates from several online marketing agencies and establish a running list from those agencies who you believe may be a fit.
Questions to Ask Your Law Firm Web Developer
A few questions to ask when hiring a law firm web developer can include:
Will I be able to update content on my own?
Will you be available for future support?
Does your company have any packages that include web design?
What steps will you take, if any, to optimize my law firm's website for search engines?
Will my site be responsive for mobile browsing
Who will own the domain and hosting accounts?
Most of these questions should be easy to answer right away during a free marketing consultation.
Other questions, particularly referring to budgets and time constraints, will require some discussion. You'll want to choose the developer who offers the services that match your budget, time constraints, and wishes.
Best Law Firm Websites
At Digital Logic, we've worked with just about every niche of the legal industry. Our team of talented website designers can create some of the best law firm websites for the following niches:
Personal Injury Lawyers
Family Law
Criminal Defense Lawyers
Divorce Lawyers
Tax and Corporate Lawyers
Immigration Lawyers
Bankruptcy Lawyers
Trust and Estate Firms
What You Get with Digital Logic
Your law firm's site should be designed and built in such a way that it displays your brand, works with search engines seamlessly, and is fully responsive to make it easy for existing clients and your target audience to learn about your firm and get in touch with you. At Digital Logic, every aspect of your law firm web design is meticulously crafted to get your practice the best results possible!
Best Law Firm Websites
Our client's websites are all:
It takes a combination of design, experience, and technology to create a website that appeals to your potential clients, ranks well with search engines, and converts your visitors into paying customers. Our skill, experience, and technology allows us to seamlessly integrate with any platform that your visitors are using, comply with the best SEO practices, and deliver the best law firm marketing experience possible for you and your law firm.
We provide a free marketing consultation, no strings attached!
Let the professionals handle your website design.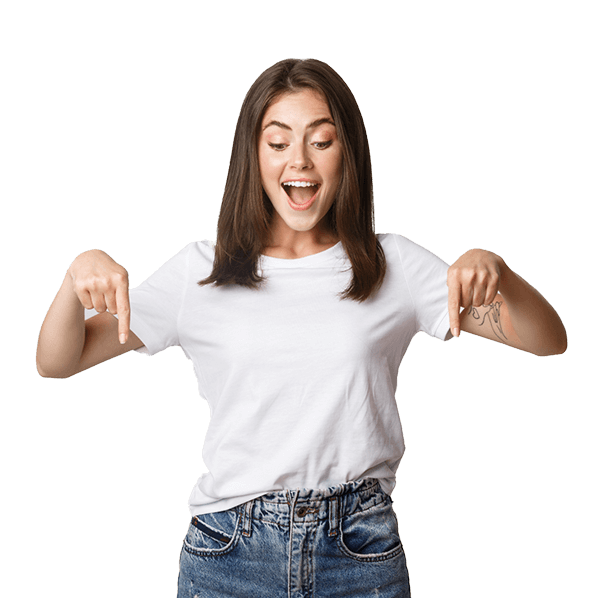 Shoot us your email and our team will be in touch about your proposal