Local Service Ads for Lawyers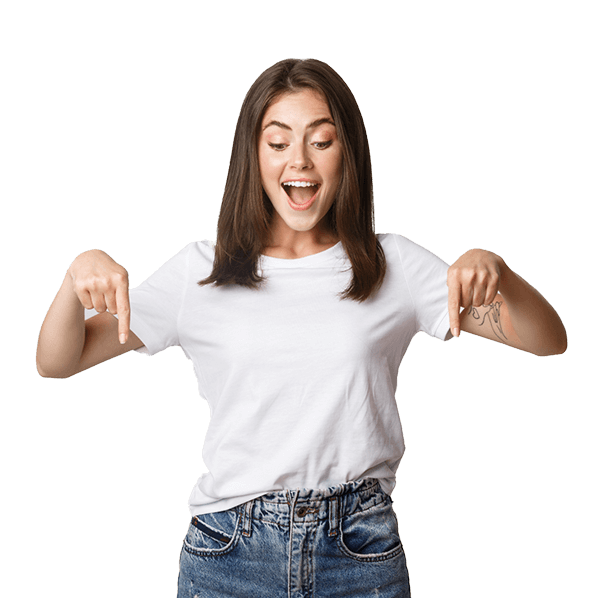 Local Service Ads see an average of
13% more leads per month
than those that don't use them.
Local Service Ads have a
higher conversion rate than traditional Google Ads
, with an average conversion rate of 5.13%.
Local Service Ads receive an average of
5 times more views on their Google My Business profile
than those that don't use them.
We Manage High-Performing
Local Service Ads

for Lawyers
Are you looking for ways to grow your business and client base? Curious about Google's Local Service Ads for lawyers and how they work?
Advertising has always played the biggest role in expanding businesses. These days, advertising focuses more on having a solid digital marketing strategy using digital media (web searches, social media) than it does physical content (billboards, newspapers, magazines).
Google's Local Service Ads are the latest form of digital advertising. And now, they're available for attorneys. If you're looking to grow your law firm, Google Local Service Ads for lawyers are the way to go. Continue reading for more information on Local Services Ads for attorneys and how they benefit your law firm.
What Are Google Local Services Ads?
When someone seeks a service, what's the first thing they do?
They Google it.
Google Ads has recently released a new type of advertising method that harnesses the power for the first search engine results page for service-specific keywords. These ads are called Local Service Ads.
Local Service Ads, or LSAs, refer to advertisements that appear as the top result on Google. These ads top the organic search results, and they even top the sponsored Google Ads– the paid positions at the top of the search engine results page.
Investing in Local Service Ads management means that your law firm will be the first result search engine users see when searching for local services related to your practice areas.
These local services ads for lawyers can drastically increase your website's visibility online. Which, for most law firms, will increase your business income.
With Google Local Services Ads, law firms aren't paying for each click, like they would with pay-per-click ads. Instead, they're paying for each lead on Google search.
This means that when you create Local Service Ads, the service rate won't apply to the number of clicks. It applies to the number of valid contacts that it generates for those who practice law.
Local Service Ads provide the benefit of only paying for advertising when it works.
Local Service Ads Placement
Google's Local Service Ads rank higher than traditional Google ads or pay-per-click ads, which rank above Google's Map Pack and organic search results.
So, to summarize, the priority on Google's search engine results page is now…
Local Search Ads (Google Ads or Pay-Per-Click Ads)
How Can Google Local Service Ads Benefit Law Firms?
Google Local Service Ads for lawyers have not always been around. As a preferred law firm marketing team, we were able to see the benefits of Local Services Ads long before local law firms had access to them.
Now that law firms have access to service ads for lawyers, they're taking off in the legal market.
These Local Service Ads have already proven to be successful methods of advertising for many law firms across the country.
As Local Service Ads continue to expand across more fields of business and markets, search engine users will become reliant on using these as a means for research. Potential clients will recognize this option as a trustworthy resource.
Local Service Ads will become the go-to resource for locating local businesses or a local service in the near future.
We are all aware that Google is the world's largest search engine. Thus, they provide the golden standard for modern-day marketing.
Local Service Ads level the digital playing field for smaller law firms
Many local law firms are already jumping on the opportunity to increase their visibility online and secure more potential clients using Local Service Ads for lawyers.
If you're operating out of a competitive service area, unless you're working with a well-qualified law firm SEO agency, then you understand how impossible it can be to rank your law firm's website organically on the search engine results. These Local Service Ads provided by Google Ads give personal injury lawyers, criminal defense lawyers, or any lawyers operating in competitive metros a chance to maximize leads and compete at the local level, as well.
Is My Law Firm Eligible For Local Service Ads?
Not every law firm is automatically eligible for Local Services Ads.
As we mentioned before, businesses must be Google screened through Google's screening process. The process itself for being Google screened is a free service.
For lawyers, there are many requirements to meet first. Some of these include:
Business/Professional Background Check
Owner Background Check 
License Check 
There is a state bar license check for each attorney at the firm.
Because this service is fairly new to law firms, thousands of attorneys will be hurrying to seize the opportunity to get the top spot.
You don't want your law firm to get left behind. Start the verification process to be Google screened as soon as you can to ensure you meet all the requirements.
How does a Local Service Ad work?
Google Local Service Ads are simple enough.
A user Google searches for a service they're in need of. In this case, let's say they search "personal injury lawyer in Shreveport, LA."
This is where they will find Local Services Ads at the top of the search results page.
The user clicks on the Local Service Ad. It will then direct them to the Local Services Ads landing page. This landing page will contain information about the business.
Law Firm Information on Local Service Ads
For example, the user may find the following on the lawyer's business listing:
Headshots of the professional team
Google Screened badge or Google Guarantee badge
A general overview of the business
Business address with a hyperlink to Google Maps
The user can then contact the law firm via the landing page. You, as the attorney, are only charged when potential clients contact you directly through this page.
So, for example, if a searcher finds your business address and doesn't call your office but drives by your law firm during normal business hours and then pays for your services, you wouldn't need to pay for this.
On the flip side, if a searcher calls your law firm and asks questions about one of your specific services but does not hire you as their lawyer, then you would still have to pay for this Local Service Ads click.
So, what about disputed charges?
So what if you're contacted by a user, but the lead proves to be invalid? The great thing about Google Local Service Ads for lawyers is that you can dispute these invalid charges.
Each call or email to your business gets recorded to use as evidence of invalid activity.
At Digital Logic, we have an in-house disputer that can dispute leads for you. Our disputer will listen to each of the recorded calls and tracked emails. If a lead from one of your Local Services Ads proves to be invalid, your account manager will contact Google to ensure you get your money back.
This verifies that the money spent on Google Ads will go straight into valid leads. No more pay-per-click ads that lead to nowhere.
You're also able to select what services or practice areas you want to promote in each Local Service Ad. (Feel free to jump ahead to the comprehensive list of the practice areas and their subcategories at the bottom of this page.)
Say you offer several legal services but only want to advertise for specific practice areas.
If you receive a lead from the Local Service Ad that results in a legal service you did not advertise on that page, you can dispute it.
This doesn't mean you can't accept them as a client. But since you did not select that specific practice area to run Google Service Ads for, you have a case to dispute the charge.
Each dispute gets processed usually within one week. If Google determines your dispute was accurate, you'll have your refund within 30 days credited back to your account.
Google Guaranteed vs. Google Screened
How are Local Service Ads different for attorneys?
Google Local Services Ads are different for attorneys than for other business professionals. One of the differences is the way that Google certifies your business. The certification comes in the form of a badge shown on the ad.
You will either get a "Google Screened Verification Badge" or a "Google Guarantee Badge."
Professional services like Law, Real Estate, and Financial Planning get a Google Screened status. This means that they go through more extensive licenses and background checks. This ensures that the firms have been thoroughly inspected and Google can vouch for their reputation.
Each lawyer must have their own separate background check completed to become one of the "Google Screened Lawyers" we're speaking of.
Other industries like plumbing, housekeeping, and moving services are Google Guaranteed. They are still screened and required to pass a qualification process, but not as extensive as those for firm services.
Both types of badges intend to build a level of trust in prospective clients searching for services.
How much do Local Service Ads for lawyers cost?
This determines the number of qualified leads you are seeking per week. As stated before, you're only paying for those leads that seek the legal services you advertised for.
There are cases where you would spend more on leads than what you stated for your average weekly budget. However, your law firm will never exceed your monthly max running Local Service Ads. Any lead received after you've reached your monthly max gets refunded back to your law firm.
You can also select a maximum weekly budget, but we've found the first approach is the best for reaching your target audience while remaining within budget for your overall digital marketing strategy.
For other professionals using Local Services Ads, there is a fixed cost per lead. But with Local Service Ads for Lawyers, the budget is different.
Google will provide a recommendation based on the average budget for competing law firms in your region.
You are also able to customize your budget. The cost spreads between a minimum and maximum amount. This can be anywhere from $40 per lead to $100 or more.
The more money you allow in your maximum weekly budget, the
more potential clients you will bring in.
This also helps determines your spot on the top of the search results page.
Without meeting a minimum amount, your Google Ads campaign likely won't receive results.
Similar to running PPC ads, you'll want to spend more money than competing law firms. This can result in a higher rank in the search results and, therefore, more leads.
Learn more about law firm Google Ads management.
What Do Our LSA Services Include?
We set up your Local Service Ad profile to match your business information that is published elsewhere online, such as your Google Business Profile.
We optimize your profile the same way we optimize Pay-Per-Click Ads and SEO to maximize your ROI & get you the case types you desire.
Our experienced campaign managers create targeted campaigns to capitalize on the most profitable case types in your practice area(s).
We'll take care of sending Google the necessary credentials to have you verified and receive your Google Screened Badge as quickly as possible.
Lawyers will only pay for new, qualified leads within your hand-selected practice area(s). No exceptions.
Our award-winning graphic design team will edit your headshot and make you stand out from the pack.
We'll take care of the phone calls Google charges you for and get that cost added back to your budget in the event of an unqualified lead.
Let us setup your LSA today
LSA Frequently Asked Questions
Local Service Ads Practice Areas
There are several practice areas you're able to select for advertising when using Services Ads for lawyers. The practice areas for Local Service Ads are as follows:
Practice Areas for Local Service Ads
There are also subcategories that indicate the service types provided by each lawyer. You are only charged for a lead that you advertise a specialty area for.
Google currently supports local services ads for the following legal service categories: