Social media services made simple
Full service social media services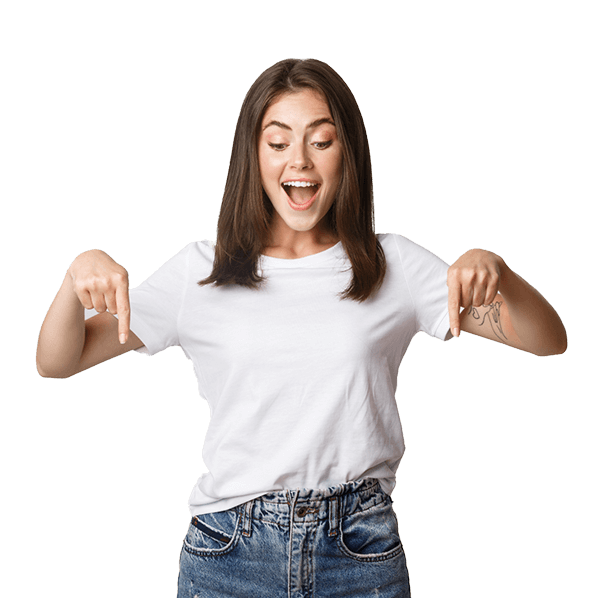 91% of consumers say they are more likely to buy from a brand they follow on social media.
78% of small businesses attract new customers through social media.
56% of small businesses said they were prioritizing social media marketing in 2023.

Social media marketing services
If you're not tapping into the potential of social media marketing services, you're losing customers to your competitors who are.
Our social media marketing services are fully managed! Nearly 2 in 3 adults use social media; don't miss the chance to market yourself to these potential leads and customers.
of marketers feel that social media is effective.
The Importance of Social Media Marketing Services
In other words, advertising on social media's ROI not only covers ad spend but produces sufficient revenue to encourage continuous and greater ad spend. This is the importance of social media for business. 
Besides the substantial benefits of paid advertising, using social media for business can boost your website's SEO by driving organic traffic to your site.
Our Social Media Marketing Process
Social Media Marketing is a continuous effort that requires constant adjustment and review of the campaigns and their data.
We evaluate your current social media presence and create a strategy based on your company's specific goals.
Once you're on board and a strategy has been planned, we will devise creative elements for this approach and complete the set-up of your advertising campaigns.
After your campaigns have been running for some time, we analyze the data and identify what is working and what needs improvement.
Having a good sense of what your customers are reacting to, we can adjust the campaigns to optimize their results.
Why is Social Media Marketing Important to my Business?
Social media marketing and social media management are critical for local businesses. A social media campaign involves activities that work in concert to generate views. It helps to nurture leads and close sales for your business online.
It's important to apply each social media marketing tactic as part of your social media strategy. Let's review some of the ways that they can help your business if you want to get the most out of your marketing budget.
Discover how social media management impacts your business. This will play a central role when using social channels. This can grow your reach and influence-based conversions (leads, phone calls, e-commerce sales).
Social media users are more open to the messages you present to them on social media channels. Often much more than even with more direct advertising methods. Users can arrange content they prefer on their own accounts to stay up to date on the latest trends. They also often engage when they have something to add or would like to get more information from brands.
 
Social media management is also very cost-effective. This is because most of the channels are free to take advantage of. Small businesses compete with each other when growing their reach online. It's even more difficult to do with a limited marketing budget. Social media management allows your brand to experience positive results using lead generation. It will also increase website conversion rates. This method helps reduce expenses that often come along with traditional marketing methods. 
 
These are only a few of the main benefits that social media marketing can provide for your small business. We hope it's now clear how managing your social media profiles can help you to get the most out of these powerful platforms. Posting valuable content for your potential customers creates authentic connections with your audience. Once you get a good following, use social media advertising to reach new segments of your target audience. Focus on those that will be likely to express interest in your company's products or services.
What Is Social Media Management?
Social media management is a dedicated role in your organization. It is also an outsourced role by a social media management agency. They will manage your online presence on social media platforms like Facebook, Instagram, Twitter, LinkedIn, YouTube, and Pinterest. Social media management should be a part of your marketing plan.
Social media management, as a practice,  goes beyond posting updates to the sites you like to use. It should also engage your target audience. Seek out new opportunities to get more reach and visibility for products or services.
New social media sites are being created all the time.
Social Media Marketing Agency FAQs
What are the Best Social Media Sites for Business?

Choosing the right social media channels for your brands will depend on your target audience and long-term business goals. Before you'll be able to develop a social media management strategy, you need to consider which platforms are the best to invest time and money into.

Determine which social media sites to focus on by the population of users on each of the sites. Consider the age, demographics, and interests of the ideal customer you want to reach. You should consider potential challenges and solutions for dealing with social media marketing.

Here are some of the most popular social media platforms. This will highlight which benefits they each can provide to your business online:

Facebook – 

Facebook today has over 2 billion monthly active users. They also come from many diverse backgrounds. There's a healthy balance of key demographics when it comes to Facebook's active user base.

This makes it a great social platform for small businesses who want to reach the widest possible audience through social media

.

Instagram – 

Instagram, owned by Facebook, is a great social media channel for brands that focus on providing lots of visual content

. Instagram's primary audience is younger, with more female users than male users.

Instagram is best for businesses that sell products and services related to fashion, lifestyle, art, and other visual-focused industries

.

Twitter – 

Twitter has over 335 million active users around the world. It tends to be where users go to discover the latest news and trends.

This social media network works best for brands who want to join a global conversation about the trending topics in their industry

. It's also one of the best resources to make new connections.

Twitter is one of the best places to share content with influencers and other users who might find your brand's unique approach valuable

.

LinkedIn – LinkedIn is the primary social media platform used by B2B brands. Companies often target businesses across many different industries on this platform. With LinkedIn, you can locate, interact with, and share content with professionals. You can search by company type, industry, or even job title.
YouTube – 

YouTube, which is now owned by Google, is the standard for video content. YouTube has now become the second most-used search engine in the world, behind only Google. On this platform, you can upload your original video content to a company profile. This will help draw engagement and allow you to connect with your audience.

Since YouTube offers unlimited video hosting, you can post as much unique content as you can create and share it with the world

.

Pinterest – 

Pinterest is a fast-rising social media platform for sharing visual content

.

This platform has grown to become an addiction for some consumers who are passionate about DIY projects

. This includes crafts, home improvement, nutrition, fitness, fashion, and other topics of interest.

If your B2C brand is selling a product or service that promotes using imagery, Pinterest may be the best for your company

. Many of its active users are willing to buy something while using this channel.
How Do You Manage Your Company's Social Media Strategy?

Your company's social media strategy should always be getting you closer to meeting your digital marketing goals. Decided which channels you plan to focus on. You'll then have to consider how often you'll be able to share new content and which types of content you'll be creating.

You'll want to begin by first considering what you already know about your target audience. What types of content do they seem to like and share most?

You'll want to develop content that will engage with your target audience, but it must also speak to their needs and challenges. Also, consider how you'll make engagement and response rate a constant growth aspect of your social media marketing strategy.

Does your company expect to be able to reach out to its fans and followers to start a conversation? Do you plan to use contests to engage your audience?

You'll then need to figure out how often you'll need to respond to any questions or concerns that go on your page. All these factors must guide your long-term social media strategy to success.
How Much Do Social Media Management Services Cost?

Our typical monthly client costs range from $500 a month up to $5,000 a month. This depends on how many posts are being made, how many graphics are being created, how many articles are being written, and how many social media channels you use. 

Digital Logic is a Shreveport-based company that works with both local and national businesses.
How Do You Create and Upload New Content To Social Media Profiles?

The most difficult aspect of social media management is creating and publishing your content across each of your company's profiles. This means writing new copy materials and also developing any images or videos along with it. You'll need to do both if you want to boost social media engagement. Many businesses also share related content from outside sources. This shared content should inform users of topics relevant to your company's message. It wouldn't be very wise to boost your competitors, though. An important aspect of social media management is having an understanding of the sites you focus on and also who your target audience is. You'll need to collect and measure data often. This helps discover which best practices are most valuable when creating new content for those channels. You'll also need to understand which types of content and topics appeal the most to this target audience. This shows how effective your company is at providing relevant products and services. If you publish content on Facebook, you should also publish it across many other channels. A good analogy is a way a hotel room has rooms you can book right on their website. They are also likely to have rooms on 20 or more other travel sites, too. Take a look at some of these

social media management tools

. Publishing your social media content on more than one site will increase visibility.
How Should You Respond To Your Social Media Fans Or Followers?

Consider how your brand will respond to fans or followers on your social media profiles. Reputation management is another important aspect of social media management.

If someone leaves a comment on your company's page, it's an opportunity to provide value for new leads. It also demonstrates your company's commitment to excellent customer service.
 
You must be sure to check for any new comments or messages that come across your social media platforms. This should be an active part of your social media management strategy. You want to think before replying to customers on social media.

Responses will be public and may cause a stir in the community if something is misunderstood. Make sure to reply to customers and potential customers even if they're mad at you.
 
Are you active and engaged with your social media followers, or are you leaving them in the dark? Your bottom line will let you know when you've discovered the most effective strategies. Then you can repeat and improve them to achieve the type of growth you want out of digital advertising.
How Do You Engage With Users And Other Businesses On Top Social Media Sites?

The responsibility of engaging with other social media users goes beyond responding to fans or followers who post comments on your profile page or send you a direct message. Social media engagement often requires you to seek out new leads or opportunities. Take part in a conversation with them across the platform to find out more.

Place importance on building relationships with influencers. This can only help you expand your brand's reach over time. There are individuals and organizations in your industry that already have a following on each platform.

You should reach out to them to discover what new opportunities exist. They might be available to share your brand's unique content with their followers.

One of the best aspects of social media management is gaining credibility with users who show interest in your products. By having other brands endorse your products and services, you will also get engagement from their fans and followers.

This allows you to absorb some of this credibility over time by offering unique value to this user base.
How Do You Create Advertising Campaigns On Social Media Platforms?

Running advertisements should be an important part of your social media management strategy. There are many ways to boost engagement with fans and followers with organic content. Opportunities in social media advertising will complement your brand's organic activity. That will allow you to reach targeted audiences and improve your brand's visibility.

Advertisements on Facebook are bound to help drive more revenue for your business. Your company can reach prospects who express interest and the most engaged customers. This would be the many individuals who have never encountered your brand. Ones who already have an interest in the products and services you offer. They will visit after seeing promoted content that is relevant to their interests.

Facebook lets you search their database to find the features you would like to use in your targeting. It's best to consider using many audiences to test which ones respond in a positive way to your ads. This improves engagement over time and increases your ROI with social media management.

Learn more about our ads management services.
How Do You Track Social Media Performance?

You'll have to make sure that you measure and test your social media campaign results over time. This will help you understand the effectiveness of your strategy. Tracking data is the only way to know if your campaigns actually help to meet revenue goals. Or show if you need to change the focus to achieve the results you planned for. Data will help you decide if your resources are being put to their best use. Track your performance across each platform to find areas of strength and weakness. They will often be far different than you'd expect. Once you understand what needs to improve, it's easy to take the steps to improve your strategy. This will boost your results, both now and far in the future.
Do I Need to Hire A Social Media Management Agency To Succeed?

For most small business owners, there's not enough time in the day or resources to dedicate to be effective with their social media management. Having to post high-quality and engaging content requires a lot of time and effort. Small business marketing teams don't always have the resources to dedicate to this. You may not even have anyone on your team that has the expertise or necessary skills to operate an effective social media campaign. But don't worry!

The same reasons people hire you to do the work that you're specialized in is the same reason why hiring a social media management agency is a good idea. This is where an experienced social media management company can help you. Choose a social media management company that will enhance your digital marketing efforts; here is some good information on how to hire an agency. Expert social media services will grow a following that can't wait until you publish your next post. Our social media marketing agency experts have the time to dedicate to your social media campaigns. They also have the skills and background knowledge necessary to ensure your social media efforts are performing well. It's a no-brainer to focus on social media management as part of your digital marketing strategy. The next time one of your colleagues asks you, "What is social media management?" you'll be able to answer their question with confidence. Refer them to our free resource here to get them started.

Now that you understand what's involved with developing effective social media campaigns and why it's vital to your business online, it's time for you to make an educated decision about your company's social media management strategy. Will you still use your internal resources to tackle this wide field of competition? Or will you choose to partner with a social media management company that enables you to focus on the core of your business?

When considering how to be responsible and consistent with your brand's social media management, you don't have to do it all by yourself!

As a social media management agency, Digital Logic offers a wide range of digital marketing agency servic
Work with an experienced social media marketing company
Let us know how we can help you with your social media marketing.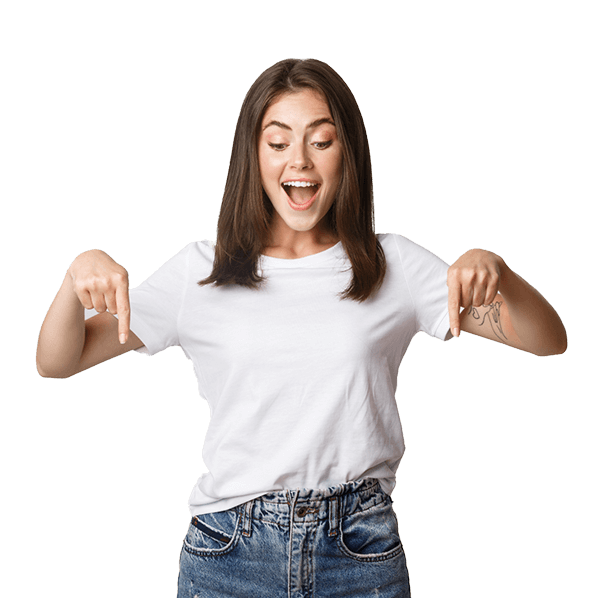 Speak to a social media specialist and gain a new following