Increase Patient Volume with an Award-Winning Fertility Clinic Marketing Agency
As a fertility clinic, you must find a way to bridge the gap between "sales" and your marketing efforts. You can bridge this gap by creating innovative marketing solutions that provide potential patients with clarity and total accountability.
When you're tasked with building a fertility marketing strategy, you know that you have to carefully thread the needle between being thorough and providing clarity. At Digital Logic, we know this isn't a simple task:
If you err too much on the side of clarity, you run the risk of being held accountable when things don't go as planned. But if you err too much on the side of being thorough, you will more than likely confuse potential patients who need your services!
So, how do you create and implement a digital marketing strategy that works for your fertility clinic? Simple. You hire an experienced fertility marketing agency, like Digital Logic.
We'll go over how we're able to grow fertility clinics using our fertility marketing strategy!
The Fertility Patient Journey
How to Get New Fertility Patients
Moving Potential Fertility Patients Through the Patient Journey
Fertility centers must bridge the gap between sales techniques and marketing. This is an issue that even the biggest fertility executives struggle with.
Most fertility executives spend tons of money on digital marketing or traditional marketing agencies that don't have a clue what particular treatments mean or include. Those marketing companies don't understand what potential patients are looking for. So, they aren't able to create compelling content that helps potential patients through their fertility journey.
Now, we understand that medical practices will never use the word, "sales". But, essentially, that's what both fertility treatments and fertility consultations are. At Digital Logic, we are able to help fertility practices by applying marketing techniques that are more helpful to different patients, and thus, more helpful to staff. When you have happier patients and staff members, your fertility clinic will become much more profitable.
As we stated before, many fertility marketing companies only focus on the initial patient acquisition. This could not be further from the truth.
The goal is not to get as many new patients through the door as possible. The goal is to walk as many new patients through their fertility patient journey with as little mental damage to themselves (and your staff) as possible!
At Digital Logic, we understand this. That's part of what makes us different!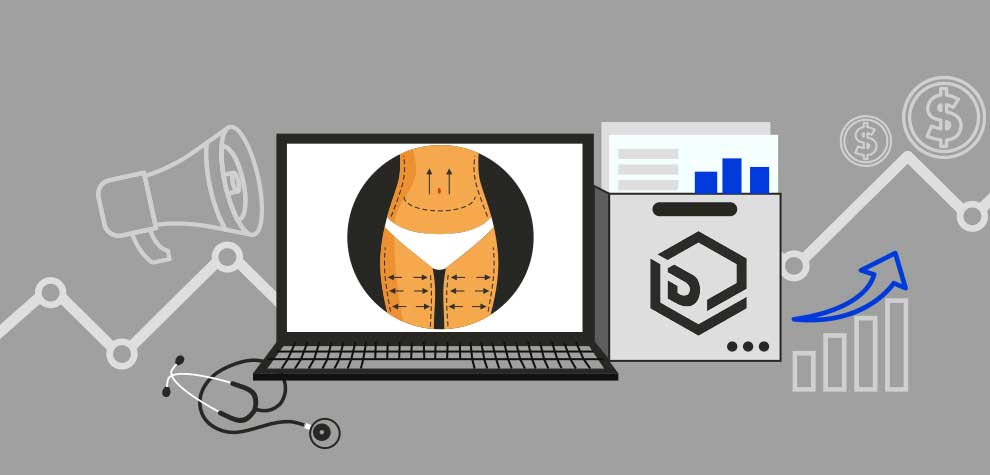 Plastic surgery marketing refers to the marketing strategies plastic and cosmetic surgery providers, and practices use to attract new patients and increase awareness of their
Read More »
Orthopedic marketing refers to the marketing strategies orthopedic surgeons and orthopedic providers, and practices use to attract new patients and increase awareness of their orthopedic
Read More »
Working with Digital Logic was the best marketing move I've ever made for my practice. They have helped me continually stay booked with the right kind of patients with their strategic approach to drive more traffic to our website.
Benefits of Digital Marketing for Fertility Treatments
There are many reasons why healthcare marketing will benefit your fertility practice. When you choose to engage in fertility clinic marketing, you've selected the most cost-effective way to grow your brand and online reputation.
What to Expect from Fertility Treatment Marketing Services From Digital Logic
When you hire our award-winning fertility marketing company, you should expect to see the following as a result of our digital marketing services:
Lower patient acquisition cost

Higher patient volume

Improved patient satisfaction

Better patient retention

More qualified leads
What Makes Digital Logic Better Than Other Fertility Marketing Agencies?
In the healthcare industry especially, physicians and patients expect the latest technology. So, why don't you demand the same from your physician marketing agency?
At Digital Logic, we understand how important new technology is when it's paired with patient care, so we make sure that we're up to date on all of the latest healthcare trends in order to provide our clients with the best marketing services that we can.
While other marketing companies boast about their cutting edge social media marketing tactics, we understand that this is only for show. Why?
Because most of your prospective patients will use search engines to research. And, in order to see success from your fertility marketing efforts, you must be able to connect with those who are searching for fertility services online. This will only happen if you have an effective marketing strategy that works with the current trends, meaning that you'll need to meet consumers where they search for your services the most.
When you're looking for a healthcare marketing company, make sure that you don't select a big-name, one-size-fits-all agency.
Even with the latest and greatest technology, online marketing is one of the few categories that you don't always get what you pay for. So, in order to avoid overpaying for services that don't work, you'll need to do your homework to ensure that you're hiring a marketing agency with proficient marketing experience.
At Digital Logic, we're a Google Premier Partner. Because of our success, we're actually one of the few agencies that Google releases new programs to first! We've had our clients featured by Google to promote Google's own services.
We understand that while metrics do matter, the only metrics that matter to our healthcare clients are those that increase the value of their practices.
At Digital Logic, we work for you. You know what your practice needs to thrive, and it's our job to ensure that happens. We focus on what sets your fertility practice apart and create professional content that helps your prospective patients see you as the authority for IVF and fertility treatments.