Orthodontic Marketing Services to Grow Your Practice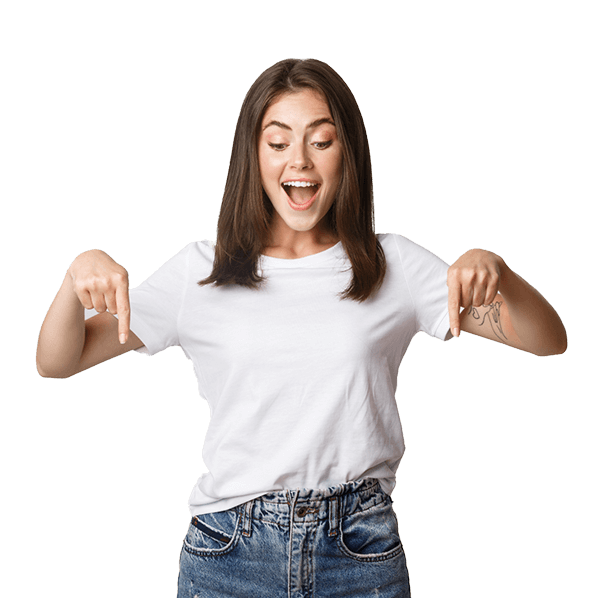 93%
of of online experiences begin with a search engine
74%
of dental practices plan to increase digital marketing budgets next year.
77%
of patients choose a provider that offers online scheduling.
Increase Patient Volume with an Award-Winning Orthodontic Marketing Agency
Digital Logic offers online marketing services to orthodontists around the United States. We're a data-driven, experienced marketing agency that delivers quality marketing results for local orthodontists, as well as multi-location orthodontic practices looking to bring in more patients while maintaining a fair return on investment.
Unlike the big box marketing companies, we don't set our orthodontic marketing campaigns on autopilot. Our agency takes a hands-on approach, meaning each client has a dedicated, experienced account manager. We're also one of the few online marketing agencies that provide transparent billing so that our clients can see for themselves the benefits of investing in our orthodontic marketing strategy.
You create beautiful smiles. Let us create a personalized orthodontic marketing strategy to bring in new patients.
Marketing Services That Target High-Value Orthodontic Patients
We know how to secure more leads through healthcare marketing. Our digital marketing strategies give clients the competitive edge they need to outperform in their markets.
Is your orthodontic practice struggling to reach prospective patients- and their parents?
Our marketing team has extensive experience navigating the online healthcare marketing industry, and our understanding of how to gain more qualified leads allows us to craft campaigns and content that truly connect your practice with prospective clients.
Our focus on bringing in qualified new patients ensures that you'll be engaging with and educating potential patients through your website long before the patient steps foot into your office!
Maximize Your Orthodontic Marketing ROI
The key to making the most out of your digital marketing investment is to target the right prospects and engage with them through the buyer's journey.
Our unique approach to managing your marketing efforts ensures that your orthodontic practice gets in front of those who matter most: prospective patients and their parents! Our approach also ensures that those potential patients are well-informed and engaged until they are ready to make an appointment.
Regardless if you're just starting your own orthodontic practice or if you're a multi-location practice that needs to take your online presence to the next level, the digital marketing team at Digital Logic can help. We craft online marketing strategies that are unique to your specific brand, building a web presence that suits your style and gains recognition in the crowded online marketplace.
Marketing for Orthodontic Practices
Orthodontic PPC Advertising
The goal of paid search advertising is to drive more prospective patients to your website.
At Digital Logic, we personalize each pay-per-click campaign to target local consumers who are searching for the orthodontic services that your practice offers as part of our dental PPC management services.
Our experienced team of PPC experts works alongside you and your staff to bring in the patients that your practice deserves. During the initial consultation, we'll determine your goals and budget. Then, we'll craft an ads campaign to help you reach those goals.
We're Google partners with a deep understanding of industry best practices and know how to implement the best strategy to deliver maximum returns with your paid advertising campaigns.
At Digital Logic, we:
optimize orthodontic ad campaigns and keywords based on the services that your orthodontic practice offers and wants to show for

include location data on every ad group to ensure that you're targeting a local audience

consistently perform A/B testing on your headlines and ad copy so that your ads will bring in a better ROI than the competition

organize your orthodontic ads by keyword groups, directing those Google ads to the most relevant landing pages built by our team of search engine optimization specialists to give your ads a competitive edge

provide honest feedback on orthodontic practice marketing budget allocations
We're a performance-driven professional online marketing agency with over a decade of experience. Our agency never sets up a campaign to be run on autopilot. That isn't what clients pay for, and honestly, we wouldn't appreciate someone doing that to us.
As a dentist marketing company, our goal is for our orthodontist clients to see consistent improvement in their ad ROI so that they can trust us with larger marketing budgets. That's how you grow, and that's how we grow!
Orthodontics Website Development
Thousands of orthodontic website templates exist. But at Digital Logic, our web development team is able to create a personalized website design to meet the needs specific to your orthodontic practice or multi-location orthodontic brand. Furthermore, because we're a marketing agency that specializes in orthodontic and dental SEO, we know that implementing an orthodontic website that's optimized for SEO is the best way to go.
At Digital Logic, our website and branding experts:
create orthodontic content

on our pages to help attract new patients and drive more qualified traffic

ensure that your

website design is responsive

on all devices, especially mobile devices

create

clean forms and calls to action

so that your business is able to capture the relevant contact information on new patient leads

include an

orthodontic patient review

to aid in reputation management efforts

include

descriptions of your orthodontic services

for optimal search engine results

optimize your website's user experience

(UX) so that referrals or new patients will intuitively understand how to navigate through your site
Check out some of the top dental web designs of 2023. 
Search Engine Optimization for Orthodontists
The most technical aspect of building a brand is search engine optimization (SEO). The order in which orthodontic websites appear isn't by happenstance.
When Google's algorithm determines which site will rank for a certain search query, search engine optimization helps the crawlers see exactly what your orthodontic website is all about, from what services you offer, to your social media channels, to your hours of operation. We optimize everything possible. Why? Because it helps.
Because the algorithms are ever-changing to better help searchers using the platform, our search engine services and techniques must also change quickly, in order to reach new patients and continue to grow your brand.
The orthodontic SEO specialists at Digital Logic:
consistently utilize orthodontist-specific industry keywords that have a better chance of conversion across your website

create unique pages for each of your specialties or services to ensure both organic and paid advertising success

ensure that each page has enough helpful content to both educate your prospective orthodontics patients and outrank your competitors

add meta titles and descriptions to pages and blogs

include alt text or alt descriptions on all images so that Google's search engine crawlers or those with visual or cognitive impairments can understand the images

optimize headers to include target keywords

for multi-location orthodontics, include separate pages to promote each location

ensure your site is optimized for mobile

resubmit your orthodontic practice's XML sitemap to Google Search Console whenever we make major changes
Benefits of Investing in Top Orthodontists Marketing Services
If you feel as if your practice could use patient referrals, but you still heavily rely on word of mouth or forms of traditional advertising, you should really consider investing in Digital Logic's internet marketing services to grow your practice.
Here are just a few benefits of hiring one of the best orthodontics marketing agencies:
Orthodontic Marketing Companies Bring Faster Results
Marketing for orthodontics should be a multi-faceted approach across several channels. While traditional marketing methods can help you increase brand awareness, internet marketing for orthodontists provides a much better and more targeted approach.
In layman's terms: with traditional advertising, you're paying to build your brand awareness, regardless if your audience needs braces or not. And, while this isn't a total loss, it is a huge waste of hard-earned money.
When you hire a professional digital marketing agency, you're able to target the searchers in your market who are more likely to become patients. This means that your return on investment should always be better with online marketing strategies.
Internet Marketing Targets Orthodontic Patients When It Matters Most
With traditional advertising methods, such as direct mail marketing or billboards, you're only able to use a blanket approach to fill those appointment books. You can't customize your message for preferred patients or preferred time frames. So, as a consequence, you're spending your marketing budget to reach those who have no need of your services and have no interest in converting to orthodontic patients.
We specialize in target marketing, retargeting, and conversion optimization strategies. By using the right messages on the right channels, you're able to see increased revenue from various dental marketing ideas without spending more money. This is how business growth truly happens.
Digital Marketing for Orthodontics Provides Measurable Results
With traditional forms of advertising, you can't really measure your results. This isn't an issue when you work with a successful online advertising company.
The success or failure of your digital marketing company should be easy to measure. If you're currently investing in online marketing and have no idea what your current ROI is, consider hiring an agency that provides transparent billing and shows proven results.
With Digital Logic's tracking tools, you're able to view your statistics on lead generation either on our review platform or directly on Google Analytics. We also track phone calls and your form submissions, comparing them with any online scheduling platforms or information that your orthodontic practice wants to provide us with.
Online Marketing Can Develop Relationships
Your in-house team alone cannot ensure that every single patient is always satisfied with your services. However, online marketing can help your practice form lasting relationships between your website's visitors and your office!
One of the best advertising strategies any healthcare provider can use is content marketing. When you give prospective patients access to high-quality content, you're able to start building trust, turning searchers into qualified leads, and those leads into paying clients. You're offering value by creating content that answers popular questions.
If you don't yet have a large following, you can use dental social media marketing to help get your message across.
Work With a Top Orthodontic Marketing Company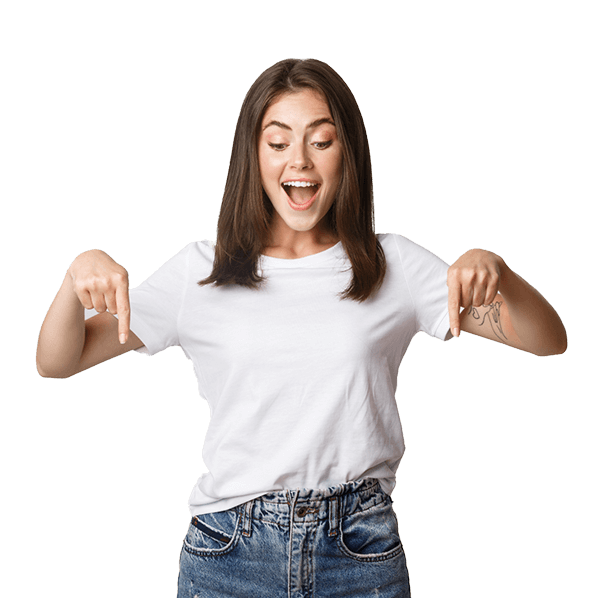 Shoot us your email and our team will be in touch about your proposal