SEO For Bankruptcy Lawyers
Grow Your Bankruptcy Law Firm With Digital Marketing Solutions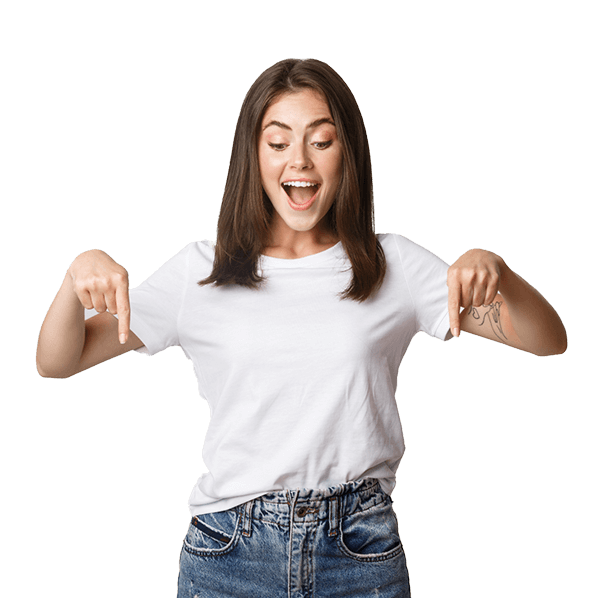 Organic search generates up to
66% of call conversions
within the legal industry.
83%
of law firms hire external marketing firms to do their marketing.
96%
of consumers seeking legal advice use a search engine for help.
If someone has more debt than their average annual income, they're about to lose their house, and they desperately need to file for bankruptcy, where do you think they're going to look for a bankruptcy lawyer first? The phonebook? A billboard on the interstate? The newspaper? Nope – they're going to start looking on some of the biggest search engines, like Google.
If your bankruptcy firm isn't among the first few online listings on the first page of Google – it's simple – you likely won't get new bankruptcy clients. That's where SEO for bankruptcy lawyers comes in.
Our team of law firm marketing experts can help you get more clients in no time – all through the power of SEO for bankruptcy lawyers.
Contact one of our specialists today.
What is Bankruptcy Lawyer SEO?
Search engine optimization (SEO) is the process of improving a bankruptcy lawyer's website, improving online reputation and visibility on Google, and bringing in more quality leads than traditional marketing channels.
This means that in order for bankruptcy attorneys to attract more prospective clients, the bankruptcy firm needs to have visibility on Google's search engine.
Benefits of SEO for Bankruptcy Law Firms
There are countless benefits of SEO for bankruptcy law firms.
Here are just a few benefits that bankruptcy attorneys experience when they partner with the right law firm marketing agency.
Generate More Qualified Leads With Bankruptcy Lawyer SEO

Bankruptcy attorneys want the same thing that every lawyer in every legal niche wants: more leads, potential clients, etc. And that is one of the biggest benefits that a solid SEO marketing strategy can provide for bankruptcy firms.

The goal of SEO for bankruptcy lawyers is to improve search engine rankings so that the bankruptcy attorney can drive qualified leads to the law firm's website.

But, how does this happen?

At Digital Logic, we strategically optimize website content and build authoritative backlinks in order to rank higher in Google's search results.

This helps drive more targeted traffic, increases the law firm's online credibility, and attracts prospective clients that are actively searching for bankruptcy lawyers. In turn, this results in higher conversion rates and more quality leads for the bankruptcy lawyer.

It's as easy as that, especially with a professional digital marketing team on your side.
Increase Organic Traffic to Your Bankruptcy Law Firm's Website

Organic traffic refers to the number of potential clients that see and click on your website through search engine algorithms alone, not through paid advertisements. Well-implemented SEO strategies help bankruptcy law firms increase website traffic by ranking on Google and other search engines like Bing.
Accurately Measure Digital Marketing Results

Implementing a solid SEO strategy is a great way to measure your success, KPIs, and metrics.

As a bankruptcy lawyer, you can spend your marketing budget on billboards, TV ads, etc. However, most prospective clients don't pay attention to these anymore, and you have no way to measure the success of these marketing efforts.

When you invest in online marketing strategies like SEO, your law firm is privy to this data through a careful analysis of Google Analytics.

Tools, like Google Analytics, can help outline online performance.

At Digital Logic, we use an array of online marketing tools for our attorney websites. Using these tools, our marketing experts can better understand user behavior, identify the competition's link-building strategy, highlight and capitalize on missed opportunities, and secure more clients organically for our attorney clients.
SEO Strategy for Bankruptcy Lawyers
At Digital Logic, we pride ourselves on creating a custom SEO marketing strategy that works for each bankruptcy attorney we work with.
Our SEO experts focus on the following
Here are the important elements of our SEO strategy for bankruptcy law firms:
Bankruptcy Law Firm Website

The first step in all successful digital marketing strategies is optimizing and improving the website. This can mean anything from tweaking the practice areas menu to completely redesigning and restructuring the website.

As a bankruptcy lawyer, every part of your website should be functional and representative of your law firm brand.

If your website is lacking in any of these areas, dozens of potential clients will be clicking off your website in a matter of seconds and going straight to one of your competitors.

Chances are, if you're a bankruptcy attorney, you don't have the time, energy, or expertise to fully optimize your own website. Allow our team of law firm marketing experts to do that for you. 

Learn more about our bankruptcy website design services.
Competitor Analysis

Next, our team runs an SEO competitor analysis.

This means that we'll use an SEO tool, such as Ahrefs, to compare your website to other websites in the local area. The goal is of the competitive analysis to determine the online marketing strategy of your local competitors.

This allows our marketing team to exploit the competition's weaknesses and help your bankruptcy law firm rise to the top organically in your local area.

The following information is usually included in an SEO competitor analysis report:

Competitor backlink analysis

Keyword gap analysis

Top content analysis

SEO keyword competition analysis
Keyword Research

Running a competitor analysis is a great starting point for determining the keywords for which your competitors are ranking.

For the best search engine rankings, our content marketing team includes all relevant keywords and relevant phrases with high search volume in your website's content.

Here are a few examples of relevant content topics for a bankruptcy lawyer:

What is Credit Counseling?

What is Dischargeable Debt?

What is a Joint Bankruptcy Filing?

The ultimate goal is to rank for keywords relating to all bankruptcy topics that you handle.

So, if you only handle Chapter 7 and Chapter 13 bankruptcy cases, you want to rank for those keywords, as well as keywords that relate to these chapters of bankruptcy.

This research can be a tricky process, so it's best to work with an experienced law firm marketing team so your bankruptcy law firm can outrank your local competitors organically.
Content Marketing for Bankruptcy Law Firms

Keyword research must precede content marketing. 

Content marketing for law firms is essentially the bread and butter of achieving high visibility on search engines, like Google.

You want to create relevant content using the right keywords so that when someone searches for a specific keyword that you're trying to rank for, you have a higher chance of appearing near the top of the search results.

Our content marketing team creates relevant content that is also useful, informative, and captivating for your target audience. We start by creating web pages for all of your bankruptcy practice areas. Then, we create a large number of relevant blog posts, as these help your internal link-building strategy.
Technical SEO for Bankruptcy Lawyers

Technical search engine optimization (SEO) is a crucial part of not only achieving high visibility on the Google search engine results pages but also giving your website visitors the best possible user experience.

At Digital Logic, our technical SEO services include the following:

Website migration services

SEO audits

On-page SEO

Mobile responsive SEO

Page speed optimization

Sitemap optimization

Structured data markup

Image optimization

Website structure

Duplicate content optimization
On-Page Optimization

On-page optimization (also known as on-page SEO) is the process of improving various aspects of a website in order to boost search engine rankings.

This optimization can include:

Improving content

Link building (internal and external links)

Improving title tags

Optimizing images

Including specific keywords in meta descriptions and URLs
Local SEO for Bankruptcy Lawyers

The goal of SEO isn't for all consumers in the entire country – or the entire world – to see your bankruptcy law website online. The goal is to be one of the most visible bankruptcy law firms in your local area.

Think about it: if you're a bankruptcy attorney practicing in Colorado, you don't want to market your bankruptcy services to consumers in New York. You want to market your services to people near your geographic location.

That is why local SEO is so important for success.

Local SEO works by improving Google visibility for local entities. This means that it helps your bankruptcy law firm appear on the first page of local results when those seeking a bankruptcy attorney in your area search for related services.

All of the aforementioned elements of an SEO strategy can help you do this.

Google My Business Profile for Bankruptcy Lawyers

Another important aspect of local SEO is having a Google My Business (GMB) profile.

When consumers are researching local businesses, they'll be able to obtain crucial business information through a Google business profile such as:

Office hours, address, and phone number

Positive reviews from existing and past clients 

Relevant pictures and videos

Q&A

Social media profiles

As a bankruptcy law firm, you want to make sure that everything about your Google Business profile – from Google reviews to accurate contact information – is up to par, especially compared to other local listings.

Our marketing team at Digital Logic can do just that for your firm.
Having tried every marketing tool in the past, I can honestly tell you that the services provided by the Digital Logic are the real deal. You will see an immediate increase in business. It is quite literally like turning on a faucet, the phone doesn't stop ringing. Total Game Changer!!!
Digital Logic is doing exactly what they said they would do. They cleaned up our website and increased traffic. Quality personal service with people who still care about their customers. We have used the big name national website content providers. Digital Logic is better and more cost effective.
One of the top vendors I've come across in a decade. After we had a terrible experience with one of the big legal website vendors, Digital Logic did a terrific job transferring our websites. They worked quickly, efficiently, paid great attention to detail, all at a very competitive price. Their customer service is outstanding.
"Hiring Digital Logic was the best decision I ever made!"
The entire team is absolutely excellent; Their SEO expertise will change your entire approach to marketing. Give it time and you will see your business bloom!
BELEN OLMEDO GUERRA, Belen Law Firm
increase in monthly leads
organic traffic value increase
Which is Better for Your Bankruptcy Law Firm: SEO or PPC Campaigns?
As we have explained, search engine optimization (SEO) is the process of improving a law firm website in order to improve Google rankings and appear on the first page of organic search results.
Organic marketing is now the best way to promote legal services, attract new potential clients, increase website traffic, and obtain more visibility on search engines, like Google.
PPC means pay-per-click. PPC marketing is a common and effective form of paid advertising in which you pay a certain amount of money every single time someone clicks on your ad.
This is how law firm ads work: the advertisers (in this case, bankruptcy attorneys) bid a certain amount of money on specific keywords, create online ads using those keywords, and place them at the top of search engine results pages (SERPs) when prospective clients search for those keywords. This can be a great way to improve online visibility and drive more web traffic toward a bankruptcy law firm's website.
In order to experience the best results from a digital law firm marketing strategy, it's best to invest in both an SEO and a paid advertising campaign.
In other words, your bankruptcy firm will likely need both to stand out in the heavily saturated legal industry and increase lead generation.
So which one is better for bankruptcy attorneys – an SEO or PPC campaign?
The answer depends solely on you, as a bankruptcy lawyer, your law firm's goals, and your marketing budget.
Marketing Timeframe

If you want more immediate results, it may be best to start with a PPC ad campaign, because you'll have increased organic visibility (and hopefully more leads, too) in a matter of a few weeks. Meanwhile, an SEO campaign is a real-life example of "slow and steady wins the race."

You likely won't start seeing results for 3 to 6 months. But between 6 months to a year, the real magic happens for most of our bankruptcy clients. From that point on, you'll likely have a steady flow of clients coming through your doors.
Marketing Budget

SEO and PPC campaigns can also differ in price. There's no set price for either type of campaign. It all depends on your goals and how much you're willing to invest in online marketing services.

Be sure to talk with one of our PPC management specialists to determine which form of digital marketing is best for you as a local bankruptcy attorney.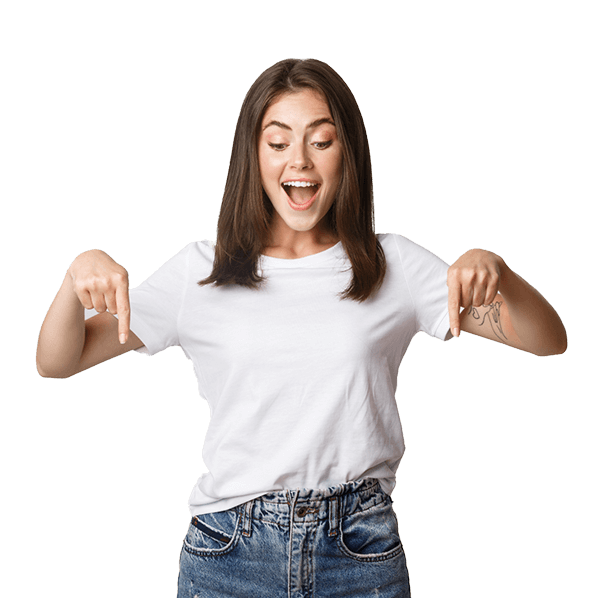 Shoot us your email and our team will be in touch about your proposal