Digital Marketing Agency Specializing in Healthcare Marketing
If your hospital or medical center is considering outsourcing its marketing efforts, plenty of options exist. At Digital Logic, we work with physicians, medical practices and centers, surgery and oncology centers, as well as hospitals all over the United States to increase patient volume, boost ROI and build brand awareness by increasing the meaningful connections between the patient and healthcare provider.
By targeting the right audience and providing searchers with the information they need in the current and later stages of their decision-making process, potential patients are able to make more informed decisions when it comes to choosing a healthcare provider or hospital.
Our process improves the overall quality of patient leads that are making contact, which leads to increased patient volume for your healthcare organization.
Experienced Marketing Agency for the Healthcare Industry
In order to achieve healthcare marketing success, you'll need to work with an experienced marketing agency.
Digital Logic meets Google's "highest standards for qualification, training, and customer service." So, we've been hand-selected as a Google Premier Partner. Our team of marketing experts can offer your healthcare center or hospital the most advanced and effective hospital marketing strategy for helping your hospital grow.
Hospital Marketing Services to Grow Your Reach
In order to stand out in today's competitive healthcare industry, both your current and prospective patients must be able to find your hospital online.
At Digital Logic, we help healthcare professionals get there by: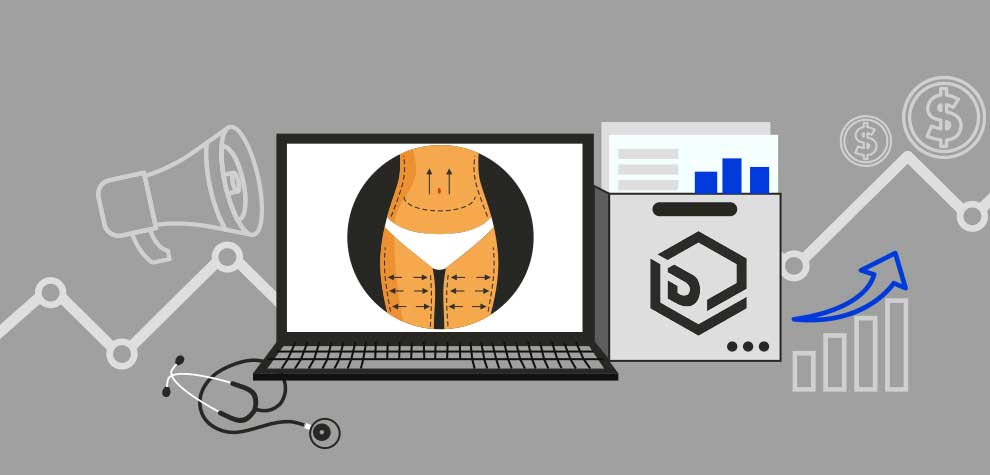 Plastic surgery marketing refers to the marketing strategies plastic and cosmetic surgery providers, and practices use to attract new patients and increase awareness of their
Read More »
The best online hospital marketing techniques to engage local consumers and keep them engaged with your hospital system.
Read More »
Working with Digital Logic was the best marketing move I've ever made for my practice. They have helped me continually stay booked with the right kind of patients with their strategic approach to drive more traffic to our website.
Digital Marketing Services for Hospitals
An important tool for driving new patient leads to your hospital or healthcare organization's website is PPC advertising, or pay per click advertising.
At Digital Logic, our talented team of advertising experts will boost your healthcare marketing efforts by researching, launching, and managing your healthcare PPC campaigns for maximum return on your marketing investment.
We're able to optimize your ad campaigns to get the most qualified and valuable clicks, leading traffic that is more likely to convert to your healthcare website.
Google's search engine drives three times as many visitors to your hospital website than any other source. If your hospital's website isn't ranking on Google or other search engines, you're missing out on valuable opportunities to convert leads into paying patients.
With sophisticated keyword research and healthcare marketing specific content that is optimized for Google's crawlers, our SEO experts at Digital Logic will help your hospital's website rank in the search engine results pages.
Search engine optimization will increase brand awareness and drive more qualified traffic to your website, providing your organization with long-term, organic growth. This is something that no other digital marketing service can provide.
Local SEO for Hospitals
Most of the patients that are interested in your hospital or healthcare services will live within a certain geographical area. Therefore, it's critical that your brand shows up when searched for locally within search engines, directories, review websites, and social media pages that focus on local medical practices.
Many consumers use services, such as Google+ Local to search for medical practices, healthcare providers, hospitals and surgery centers. Your business needs to show up prominently on all of these platforms in order to get the most new patients possible.
As a leading healthcare marketing company, we make this one of our top priorities, when it comes to your specialized digital marketing strategy: helping your hospital become the industry leader locally!
You only get one opportunity to make a first impression. An outdated website that's hard for potential patients to navigate could have negative impacts on your hospital or healthcare business.
Those in need of your hospital's services typically have several options when selecting a hospital or medical practice that's right for them. The competition's website is only one click away. So, you'll need a hospital website that provides a great patient experience and compels each website visitor to take action and schedule an appointment.
At Digital Logic, we have an experienced team of web developers who will work with you to build a responsive site that will represent your hospital in the best way possible while boosting your healthcare marketing efforts.
Promote Your Brand With a Leading Healthcare Digital Marketing Agency
Many reasons why healthcare marketing services will boost your overall marketing efforts and benefit your medical practice exist. When you choose to engage in online healthcare marketing for your medical facility, service, or product, you've selected the most cost-effective way to grow your medical brand and online presence.
Furthermore, quality healthcare marketing services position your brand as a healthcare industry leader by establishing your healthcare brand and outranking your competition online.
What to Expect from Medical Marketing Services
After hiring Digital Logic, an award-winning healthcare marketing company, to provide marketing services for your brand, you should expect to see the following:
Lower cost for patient acquisition
Higher patient volume
Improved patient satisfaction
Better patient retention
More qualified leads


What Makes Us the Best Healthcare Digital Marketing Agency?
If you work in the healthcare industry, especially right now, we know that your primary focus is on delivering superior patient care, not healthcare marketing. But, the truth is that in the healthcare's competitive marketplace, an online marketing program is a critical component for hospital or practice growth.
In order to increase brand awareness and attract more patients, you'll need a strong online presence.
Since potential patients are using online resources to find hospitals and surgery centers, as well as performing health related research, your brand needs to be visible on search engines, like Google, local directories, and popular social media platforms.
At Digital Logic, we have the healthcare marketing experience needed to develop a digital marketing strategy that will drive more patients to your healthcare website and then convert those visitors into paying clients or patients.
We understand the niche aspects of not only hospital marketing, but also dental marketing strategies, orthopedic marketing strategies, plastic surgeon marketing strategies and many more!
Why Your Hospital Needs Digital Logic
To keep up with the ever-changing healthcare marketing tactics, you'll need a digital marketing agency that understands the medical industry.
We've helped healthcare businesses and hospitals achieve dramatic and sustainable growth.
How?
With innovative healthcare marketing techniques that are based on the most recent technology and information available. Then, we tailor those techniques to form the best marketing strategy for your brand, specifically.
increase patient referrals
expand online presence
improve online reputation
boost patient engagement
attract better healthcare providers and medical professions
experience better return on investment for your marketing budget
grow hospital revenue
Hospital Marketing Services FAQ
Hospital marketing services refers to services provided in order to help hospitals, healthcare companies, physician groups, and medical practices attract patients and acquire more healthcare clients, ultimately growing their business.
These goals can be accomplished through healthcare marketing strategies that can include medical content creation, paid advertising-whether it be Google PPC advertising or social media ads, medical SEO and user experience boosting tactics that are customized by a professional healthcare marketing agency.
We measure the success of a healthcare or hospital marketing campaign with specific digital marketing metrics that align with specific healthcare marketing goals that are set by your hospital or medical practice staff.
Hospital and healthcare marketing is crucial for sustainable growth in the quickly evolving medical industry. With an effective digital marketing campaign that focuses on increasing patient interaction with healthcare providers, hospitals and healthcare companies, alike, are able to accurately describe and represent how their healthcare organizations are better than the competition.
The ongoing dialogue between healthcare providers and prospective patients helps to grow patient relationships. This eventually offers more patient referrals and overall better online reputation management.
Hospital or healthcare marketing, when executed correctly can help any medical practice or healthcare provider. Healthcare marketing helps keep patients engaged with relevant, personalized and well-timed outreach during his or her specific patient journey. It also helps to retain patients for longer periods of time, improving the loyalty for both the hospital and the individual healthcare providers on staff.