Digital Marketing for Chiropractors
As a chiropractor, you know that having a steady stream of new patients is key to growing your business. In order to accomplish this you'll need a unified digital marketing strategy that consistently aligns with your business goals.
There are over 70,000 chiropractors practicing in the United States, and every year, an additional 2,500 new chiropractors enter the healthcare sector. As the competition grows, you'll need a way to ensure that your chiropractic care stands out!
Less than a decade ago, chiropractic marketing generally consisted of word-of-mouth advertising and the occasional billboard. Now, the majority of your potential patients are searching for the chiropractic services you offer on search engines, like Google. And, in order to compete, you'll need to have a strong online presence.
Digital marketing is the best way to accomplish this.
If you're considering outsourcing your online chiropractic marketing efforts, you should do your homework before selecting an internet marketing agency. At Digital Logic, we work with healthcare providers to build brand awareness, increase their patient volume, and boost ROI by offering better connections between healthcare providers and their potential new patients.

Get Help From a Leading Online Chiropractic Marketing Company
Chiropractic marketing strategies should focus on creating a genuine connection between potential patients and chiropractors online. When you have a user-friendly chiropractic website, show up for local searches, and maintain a positive online reputation, you're able to increase awareness. This, in turn, increases your chances that potential patients will visit your chiropractic office when they need chiropractic care.
Why Chiropractors Need Digital Marketing Services
Prospective patients are searching for chiropractor services online more than anywhere else. So, in order to grow your chiropractic practice, you'll need to meet them where they are.
As a chiropractor, you can't grow your practice or reach new patients if no one is able to find you in the search results.
At Digital Logic, our chiropractic marketing strategies not only help your clinic show up on the search results, but they also help your practice retain your current patients at a much higher rate than traditional advertising.
Potential patients rely on search engines, like Google, to help them find experienced, professional chiropractors in their area. So, your website needs to appear for these searches as well as answer any questions that those searchers may have. You can accomplish this through search engine optimization, PPC advertising, link building, and content marketing strategies.
In the past, chiropractors who had a professionally designed chiropractic website were ahead of the trend. Now, only having a website isn't going to do you much, if any, good in terms of growing your chiropractic practice. Chiropractors now need to offer positive patient reviews, provide timely content, and give online opportunities for patients to connect with you. These online connections are critical for building your online reputation, which is key for long term growth and patient satisfaction.
Additionally, unlike traditional forms of advertising, digital marketing allows chiropractors flexibility. You're able to target the new patients or current patients that your business needs to thrive when necessary. You're also able to track your return on investment, which was never an option for traditional advertising.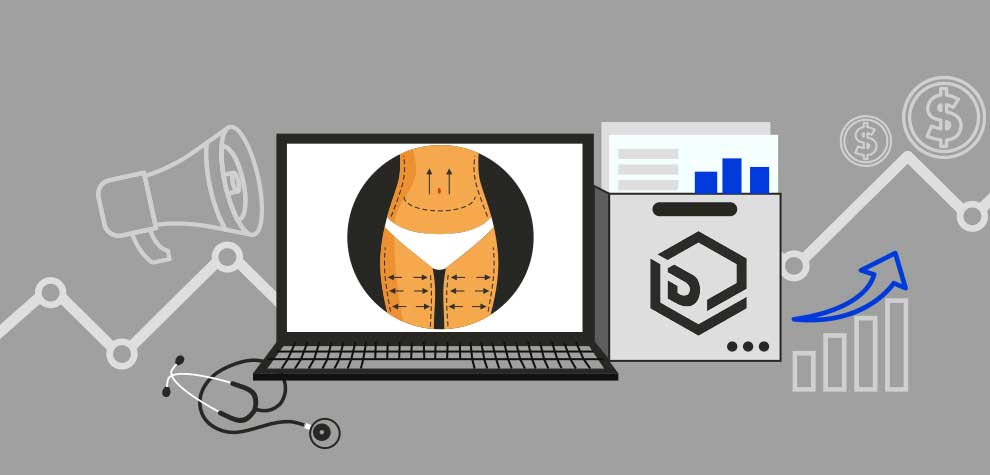 Plastic surgery marketing refers to the marketing strategies plastic and cosmetic surgery providers, and practices use to attract new patients and increase awareness of their
Read More »
Orthopedic marketing refers to the marketing strategies orthopedic surgeons and orthopedic providers, and practices use to attract new patients and increase awareness of their orthopedic
Read More »
How is Digital Logic's Chiropractic Marketing Strategy Different?
At Digital Logic, we have a proven record of providing the best chiropractic marketing strategies designed to help reach potential patients and retain existing patients. We provide digital marketing services for single location chiropractors and multi-location practices.
Whether you need trending chiropractic marketing ideas, a new website, optimizing your website for search engines, or social media management, we will work beside you to achieve your marketing goals.
Chiropractic Marketing Strategies
Pay Per Click Advertising for Chiropractors
At Digital Logic, we're able to target your PPC ads to your ideal audience. This ensures that you're only paying for clicks by prospects who are genuinely interested in your chiropractic services. If you want to increase your footprint on the online space while targeting the best patients, then Google ads should be an integral part of your chiropractic marketing strategy.
When you partner with Digital Logic for healthcare PPC management services, we can ensure an increased return on your Google ads investment by creating a customized landing page for each ad group, crafting an enticing call to action, and targeting the best local audience to increase your visibility to those who are ready to book appointments and those who are guaranteed to generate more revenue for your practice.
As far as a Google ads return on investment, for every $1 you spend on PPC ads, you should receive at least a $2 return, if your Google ads are set up correctly. At Digital Logic, we have some of the best chiropractic PPC managers in the United States.
Search Engine Optimization for Chiropractors
SEO, or search engine optimization, refers to the marketing strategies used to increase both the quantity and the quality of the organic traffic that's sent to your website.
Potential patients will typically use a search engine to research healthcare providers in their area. So, for this reason, you really should include SEO services as a big part of your online marketing budget.
Digital Logic provides complete chiropractic SEO services. We know how to create a personalized organic Google search strategy to fit almost any budget and need. SEO evens the playing field for small businesses online, and our SEO experts use this to our advantage when we create content for our small business clients.
Chiropractic Website Development
Your healthcare website is the hub for all of your online marketing efforts. It is where prospective patients go to educate themselves about your chiropractic services and where they'll go when it's time to book an appointment. In order for any chiropractic marketing strategy to be successful, there must first be a well-designed, Google search optimized, and mobile friendly site to serve as the foundation for those marketing ideas.
At Digital Logic, we create chiropractic websites that are professionally designed, easy to use, secure, and mobile friendly.
Chiropractic Marketing FAQs