Digital Marketing for Urgent Care Centers
When patients need same-day care, urgent care centers are often preferred over emergency room visits. And, because patients need to visit an urgent care clinic right away, many will search online for the closest clinic.
In order for urgent care providers to be successful, their urgent care practice needs a strong online presence. The best way to accomplish this is by partnering with a reputable urgent care marketing agency.
If your urgent care facility is considering outsourcing its online marketing efforts, you've got plenty of options. At Digital Logic, we work with medical practices, surgery centers, physicians, and hospitals all over the United States. We've helped many healthcare providers increase patient volume, build brand awareness, and boost return on investment by offering more meaningful connections between prospective patients and providers.
By using advanced patient targeting techniques and providing searchers with the information they need, we're able to enhance the online patient experience, while ensuring that your target market sees you as the best urgent care clinic in the area.
Our process will improve the overall quality of new patient leads that are making contact. This leads to not only more patient volume, but also increased revenue from higher value services!
Experienced Urgent Care Clinic Marketing Company
Urgent care marketing strategies should focus on creating an authentic connection between prospective patients and healthcare providers online. By creating a user-friendly healthcare website, showing up when local patients search for your services, and maintaining a positive online reputation, you're increasing the odds that prospective patients will visit your urgent care center when they need emergency services.
Why Digital Marketing is Necessary for Urgent Care Facilities
Your prospective patients are searching for emergency room and urgent care services online. So, in order to attract new patients, your urgent care center must show up when this happens.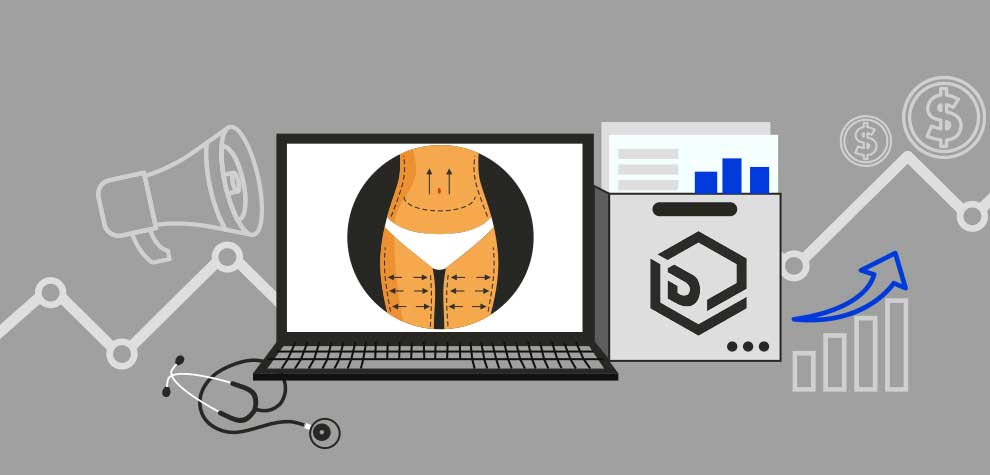 Plastic surgery marketing refers to the marketing strategies plastic and cosmetic surgery providers, and practices use to attract new patients and increase awareness of their
Read More »
Orthopedic marketing refers to the marketing strategies orthopedic surgeons and orthopedic providers, and practices use to attract new patients and increase awareness of their orthopedic
Read More »
Working with Digital Logic was the best marketing move I've ever made for my practice. They have helped me continually stay booked with the right kind of patients with their strategic approach to drive more traffic to our website.
Our digital marketing strategies not only allow urgent care clinics to appear when searched for, but they also allow urgent care practices to retain their patient base at much higher levels than traditional means of marketing.
If a person is searching for emergency services, you can bet that they aren't looking past the first couple of listings. So, it is essential that your urgent care center shows up first.
Potential patients rely on search engines to help them find experienced providers that can address their emergency healthcare needs. Your urgent care website needs to appear for these searches and answer any questions a potential patient may have. This is done through paid advertising, search engine optimization, content marketing strategies, and link building.
The healthcare industry has become increasingly more competitive the past few years, so your urgent care marketing strategies should go way beyond a good looking website, if you're wanting to attract a steady stream of new patients. Urgent care centers need to offer positive patient reviews, timely content, and online opportunities to connect patients who need help quickly. These critical connections are key for building your facility's online reputation, which is necessary for patient satisfaction and long term growth.
Furthermore, unlike traditional marketing, digital marketing allows urgent care centers to be flexible with their marketing strategies. This gives you the ability to target the patients that your urgent care company needs at that time. Digital marketing also allows urgent care providers the opportunity to track their return on investment, whereas traditional marketing strategies do not.
What Makes Digital Logic's Approach to Urgent Care Marketing Different?
No Long Term Marketing Contracts
Unlike many other businesses in the marketing industry, we don't believe in tying our clients to ultra long term contracts. Our primary focus is on providing exceptional urgent care marketing services, not enforcing contracts.
Just as your clinic does its best to ensure satisfied patients, we do our best to ensure you, as the client, are at very minimum, satisfied with the digital marketing services we provide.
Many digital marketing companies will hold their clients' sites hostage. This is a dirty tactic used by marketing agencies that aren't really qualified to fill the expectations of their role. It puts a bad light on all of us, but if this has previously happened to you, please know that not every digital marketing agency operates this way.
When Digital Logic builds an urgent care site for you, rest assured that you own it. If you decide to no longer use our services, we will host the website for you at the going market rate, or you can host the site elsewhere. In either case, we do not take down your website.
Experienced, Dedicated Account Manager
When you partner with Digital Logic for urgent care marketing, you'll be assigned an experienced account manager who will work right beside you to create and execute your customized marketing plan.
Online Reputation Management
In addition to increasing your search engine ranking and providing a higher ROI on ad spend, our urgent care marketing team will also help to manage your online reputation via online reviews, phone calls, and across social media channels.
We'll monitor your web presence and do our best to help your clinic get the most positive reviews online possible!
Online Marketing Services for Urgent Care Clinics
Urgent care centers have quickly become a large segment of the healthcare industry. Due to the recent shortage of general care physicians, paired with the ungodly costs and wait times associated with hospital visits, the urgent care market has expanded rapidly.
With increased expansion comes competition, and urgent care facilities across the United States are scrambling for a way to compete with other urgent care clinics in their respective areas. Additionally, urgent care clinics also face a unique set of challenges in terms of language restrictions and remarketing or retargeting limits.
At Digital Logic, we have some of the best urgent care PPC managers in the US to help your practice combat this.
Working with our SEO team, our healthcare PPC experts use keyword research and consumer analysis to determine high volume search terms that bring in high revenue. Our PPC team uses this data to build and optimize your paid search ads. This allows us to generate the most qualified patient leads and boost your return on investment.
When you partner with Digital Logic, you'll have a dedicated account manager who performs ongoing patient and paid advertising analysis to ensure you're receiving the best ROI possible. Once the PPC ads for your walk-in clinic are live, your PPC account manager will A/B test your campaigns throughout the entirety of your partnership with us. By A/B testing, we're able to continuously determine which ads outperform the others and tweak the better performing ads until your paid search advertising campaign is as close to perfect as possible.
Regardless of whether your urgent care practice needs to target local patients or medical professionals, we make sure that your PPC budget is utilized in the most efficient way we can.
When a person clicks on your ad, goes to your website, and then, realizes that your urgent care clinic isn't what they need, this is called "bouncing". Google includes your bounce rate in its formula to determine your CPC, or cost per click, price.
So, your urgent care site needs relevant landing pages if you want to cut down your ad expense.
Our SEO experts create compelling, easy to read content, and include strong calls-to action, or CTAs. This way, we provide a better patient experience and are in a better position for patient acquisition.
Digital Logic provides complete urgent care SEO, or search engine optimization, services. Our team of SEO experts know how to create a personalized digital marketing strategy to fit almost any budget and need. Our SEO team has helped countless healthcare providers maximize their patient leads by implementing advanced SEO campaigns.
Urgent Care Website Design
Your healthcare website is often the first impression that potential patients have of your urgent care practice. Your website should always have relevant content that highlights your services, as well as your experience in diagnostics and treatments. You only get one opportunity to make a good first impression. Having an aesthetically pleasing website that's hard to operate quickly is just as bad as having an outdated website.
Providing More Patient Leads for Urgent Care Practices
Marketing for urgent care facilities has changed so much over the past few years. Local patients actually have options now for selecting a local urgent care provider, so patient satisfaction has never been more important.
At Digital Logic, we provide urgent care practices the opportunity to inform and educate patients, which in turn, helps the staff.
Since COVID-19, the patient journey has changed drastically. If you don't have an urgent care marketing team that's aligned your marketing plan to account for this, give the marketing experts at Digital Logic a call.