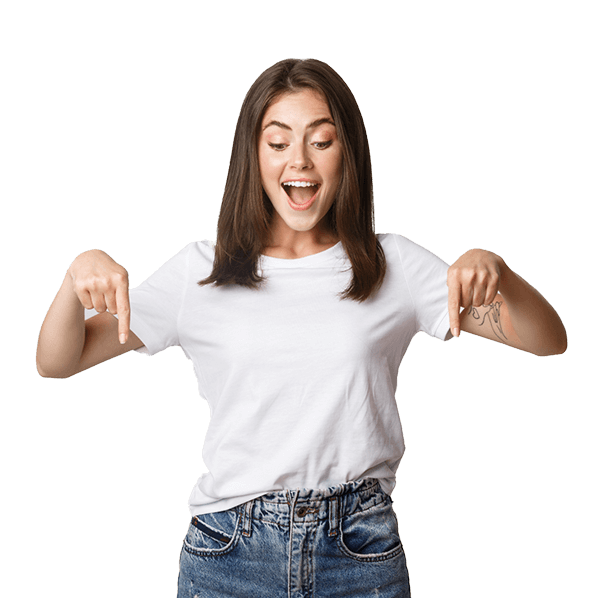 There are over 2 billion people online, and 93% of online activities start on a search engine, providing millions of opportunities for businesses to become found on search engines through PPC advertising.
Businesses that use PPC advertising can increase their brand awareness by up to 80%.
PPC is the only marketing channel with such precise targeting options and is easily measurable through tracking pixels.
Our PPC Management Services are so good even Google had to take notice
How our PPC management company helped LA Crawfish increase organic search revenue by 9.72% valued at $186,000

The Online Revenue Booster
High-performing pay-per-click management services geared towards maximizing your ROI.
of people say paid search ads make it easier to find the information they are searching for on a website or search engine.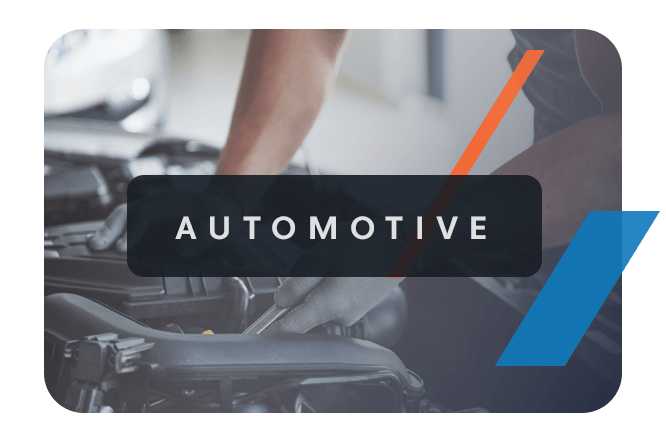 return on investment (ROI)
Estimated Conversion Value
Estimated Conversion Value
Ready to boost ROI with insanely good PPC services?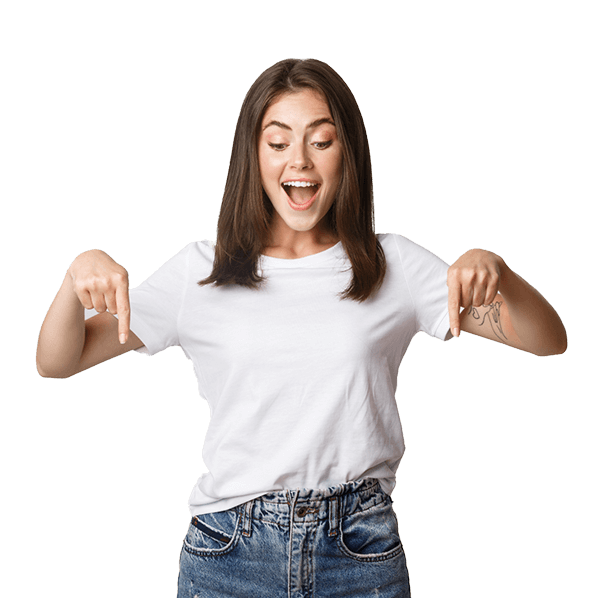 Shoot us your email and our team will save the day
Transparent PPC Management Agency
Every digital marketing agency will approach campaign management differently. At Digital Logic, we help our clients reach and exceed their goals by using proven PPC advertising techniques.
While some PPC management agencies are quick to take your money, set up your Google Ads account, and let your campaigns run on autopilot, that's not who we are as a PPC company.
PPC management is the process of improving brand exposure or brand recognition and securing more traffic to the business's website through paid ads. The key word being, "process."
We know that the only way to run successful PPC campaigns long term is to consistently update them– tweaking the target audience to get more qualified traffic, changing geofences, adding negative keywords, and essentially making advertising campaign adjustments at least weekly, but oftentimes, on a daily basis as some industry trends swing quickly.
We test different variations of ad copy, specific keywords, and bid management strategy in order to find out what works best for your account and unique business goals, helping you achieve the highest possible yield from your PPC ad spending.
If your current PPC agency started off great but now the results are lacking, your search campaigns are more than likely on autopilot.
Or, if you've worked with the same PPC management company for years, and you're still getting the same return on your investment, they could do better. You could do better.
Stop paying for PPC management services you aren't receiving.
Performance and full ppc management
transparency
is what you want, so that's what we deliver.
Learn About Pay Per Click (PPC) Advertising and PPC Management Services
PPC Campaign Management Services
Unlike other fly-by-night management agencies or PPC management software, our professional PPC management team has worked with Google Ads (formerly Google AdWords) for over 15 years, managing millions of dollars in ad spend.
As a seasoned PPC agency, we've learned what it takes to maintain a great relationship with clients, and we've built our PPC strategy around what gets our clients the best results while still maintaining complete transparency.
Know What You Are Getting
At Digital Logic, Our PPC Management Services Run on the Following Beliefs
Your Google Ads account is considered an asset. While we will help create your account, we don't assume sole ownership.
We grant you access to your account to further expand upon complete transparency. 
We Optimize Your PPC Campaign for Conversions
As a business owner, you care about getting traffic through the door and producing eCommerce sales, not impressions, click-through rate, or any other metrics. So, we optimize for the internet marketing goals and metrics that suit the needs of your business the best!
We Use Transparency and Clarity for Reports on our PPC Advertising Services
We show you the metrics you care about in regular reports, sparing you from the technical jargon. Unless, of course, you want to follow along, in which case, we are happy to do so.
No Digital Marketing Silos Here
We work as a team. Digital Logic's PPC program is built to support your overall digital marketing strategy, working with our content marketing team for better conversion rate optimization, landing page experience, and search engine optimization efforts.
No Long-Term Contracts for PPC Advertising Services
Our PPC agency requires 90 days to cancel PPC management services.
Unlike the big box agencies, we believe that the best way to keep a client is to do our jobs well, not lock them into a long-term contract they hate.
We Don't Autopilot Ad Campaigns
At Digital Logic, we don't "campaign setup and ditch." We have a truly amazing PPC management team that manages search campaigns on a daily or weekly basis, depending on the spend velocity. So, our managers always know what's going on with their client's account performance on search engines and social media platforms. So, we are able to make adjustments quickly.
You Get a Dedicated Campaign Manager
Every single client has a dedicated point of contact who will answer any questions in less than 24 hours during the week and sometimes, even on the weekends.
Our account managers are seasoned pros at campaign tracking and know what it takes to make them successful on online platforms.
Constantly Improving Paid Search Campaigns
Our goal isn't to gain the most clients we can. Instead, we focus on maximizing the profits for the clients we have.
You make more, so you're able to spend more. It isn't uncommon for our Google ads team to increase your conversions by 50-90% in the first few months.
Everything You Need to Succeed
PPC Management Services Offered
What Do Our PPC Services Include?
When you choose PPC management services, you get a turnkey solution to developing, managing, and improving your PPC strategies on search engines, specifically using Google Ads. Plus, you get to partner with a PPC management agency that has extensive experience in managing pay per click (PPC) campaigns.
The deliverables of our pay per click advertising services depend on your chosen plan.
Monthly PPC Campaigns Management
At Digital Logic, our PPC experts include the following tasks as part of your monthly PPC management campaign optimization:
Our PPC agency thoroughly analyzes your ad performance data, including factors like keyword performance and ad placement, and makes appropriate bid adjustments based on your internet marketing goals, advertising budget, and interactions.
We experiment with placement shifts and will tweak the placement of your PPC ads and ad groups across the Google Display Network when the data supports that changing it will improve the outcome.
This includes adjustments to your target audience as well as target channels. You may hear this called "audience targeting." Sometimes, our testing may reveal that we should pursue ads on other search engines, such as Bing Ads, display networks, or social media advertising, in addition to running Google Ads on Google's Display Network to reach your goal key performance indicators.
This is of utmost importance with enterprise advertising or franchise advertising services.
At Digital Logic, we regularly perform geofencing improvements for PPC campaigns to help our clients target potential customers within a specific geographic area. Our PPC ads are optimized to only target people within the geofenced areas.
Learn more about our geofencing marketing strategies. 
Keyword research is essential for your Google Ads campaign. Businesses need to know how their target audience searches for their products or services.
Whether it's analyzing the performance of a specific target keyword (what we call keyword analysis), determining search intent, or looking for opportunities for new keywords using our handy keyword research tool, we work to make sure your PPC campaign continues to perform well over time.
Ad Copy Optimization and Split Testing
After ad creation, our search engine marketing experts perform regular experiments across the entire PPC funnel in order to get your business the quality web traffic that you're looking for out of your paid search campaigns.
This includes constant pay per click (PPC) A/B testing with new ads and landing pages.
Cost vs. Performance Analysis
Using key metrics, we'll compare the costs of your ad campaign to the results it generates to determine which techniques are providing the best value for your investment and where improvements can be made.
We'll determine which ad group needs to be updated and which ad group needs to be scrapped (if any).
We'll review and analyze your landing page to look for holes in the content you have currently while scoping out your competitor's landing pages to make sure that yours are always better.
Our marketing firm utilizes our conversion tracking software to make sure that you're getting more qualified leads and phone calls out of your PPC marketing efforts
Our in-house online advertising team monitors and analyzes the quality of calls to evaluate the effectiveness of the ad campaign and make data-driven decisions for campaign optimization.
Monthly Campaign Performance Review
We'll conduct a monthly campaign performance review using Google Analytics, CallRail, and whatever information your business provides us with to perform the PPC audit and assess the effectiveness of your campaign.
We perform a deep dive into what your competitors are doing, including which relevant keywords they're going after and what ad creative they're using.
Partner with a Proven PPC Management Service Agency
Running Google search advertising campaigns can be difficult, but it doesn't have to be.
We know that business owners often juggle too much at once as it is. That's why you should let a PPC expert at Digital Logic handle your PPC marketing campaigns. We'll do all the heavy lifting so you don't have to spend valuable time – or worse, money – trying to figure out what works and what doesn't.
PPC management must be a strategic initiative – not an elaborate digital marketing strategy based on a collection of strategies. Search engine advertising is a campaign that uses a lot of the underlying data for analytics to inform, optimize and grow long-term.
At Digital Logic, we're able to take advantage of the data available and the information and knowledge we have collected over time to constantly increase the return on investment (ROI) for your PPC campaigns.
See what makes us different from the other PPC agencies out there by reaching out today.
PPC Management Services FAQs
Expanded resources, professional tips and ideas to keep in mind when marketing your business online.
Digital Logic: The Premier Digital Marketing Agency for Paid Media Services At Digital Logic, we're not just any paid media agency; we're a full-service digital marketing
Read More »
What is Pay-Per-Click Advertising? Pay-Per-Click advertising is a type of digital advertising model in which advertisers are charged a fee for each click on their
Read More »
Understanding Unique Visitors and How They Affect Your Digital Marketing Strategy When assessing the reach of your website or your marketing campaigns, there are a
Read More »
Why Do You Need Our PPC Management Services?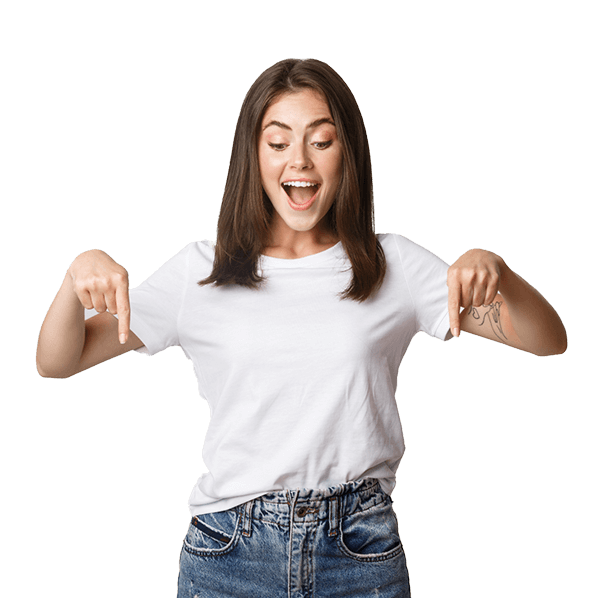 Shoot us your email and our team will save the day