Bankruptcy Lawyer Web Design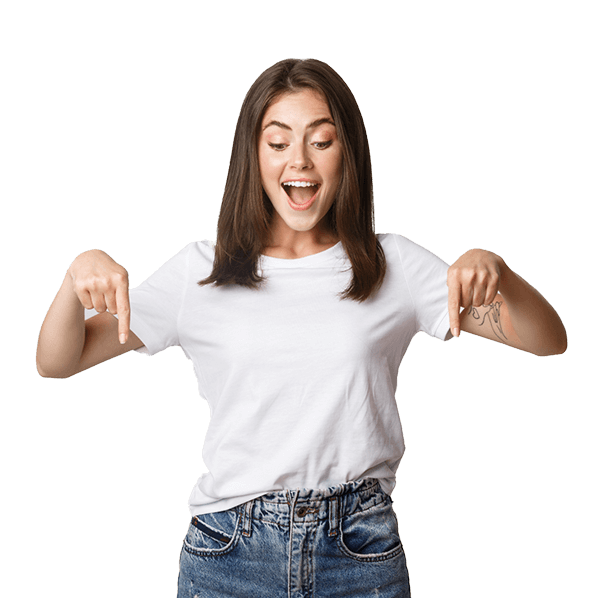 31% of all map clicks went to the firm's website link.
A lack of internal linking (at 73%) and not investing in proper keyword research (at 67%) are the top two issues in law firm SEO.
Only 68% of legal respondents indicated that their website is mobile-friendly.
Why Are Bankruptcy Law Firm Websites Important?
For many clients with legal needs, they are likely to ask friends and family members for referrals. This is true for personal injury, criminal defense, family law, and immigration attorneys. However, bankruptcy is a different story. Most people are reluctant to admit that they need referrals for local bankruptcy lawyers. This is because they don't want others to know they are considering filing bankruptcy.
This is where your law firm digital marketing strategy comes in. Rather than attracting more clients through referrals, bankruptcy lawyers can attract them through legal websites. Bankruptcy law firm websites have made it easier for bankruptcy attorneys to generate more leads and site visitors. This is just one of many positive aspects of either updating your current site or creating a new website for your bankruptcy law practice.
At Digital Logic, we specialize in law firm marketing services. We have seen firsthand the success that bankruptcy lawyers can achieve through a good bankruptcy lawyer website. If you are a bankruptcy lawyer looking to increase your lead generation, increase your ROI, and grow your law office, a bankruptcy website is essential.
Below, we outline a few ways bankruptcy law firms can benefit from including a website in their marketing efforts.
Better Conversions

The purpose of digital marketing for a bankruptcy law firm is to generate more leads and convert more prospective clients. When properly designed and optimized, your bankruptcy law firm's website will more than likely increase your conversion rate. However, it all begins with good bankruptcy lawyer website design.

By utilizing web design best practices, your law firm's website can draw in more potential clients and generate more revenue for your business.

If you already have a bankruptcy lawyer website that isn't drawing as much traffic or increasing conversions, it may be time for a redesign. Our professional bankruptcy lawyer web design team knows how to help you achieve your marketing goals with as few bumps in the road as possible.
Outrank Other Bankruptcy Law Firms

Bankruptcy law firms have a huge opportunity to attract bankruptcy clients with their websites.

However, when a potential client searches for bankruptcy law firms, they are unlikely to look past the top 10 Google search engine results. If other firms rank higher than your firm does in search engine results, you may want to update your website.

With good bankruptcy attorney web design, you can make your bankruptcy law firm stand out from the crowd. Combining good bankruptcy lawyer web design with search engine optimization and helpful content creates a recipe for success. We have extensive experience in attorney web design, and we will implement a solid digital marketing strategy to help you outrank your competition.
Present Your Bankruptcy Law Firm as an Industry Expert

Potential clients who search for bankruptcy law firms online are seeking financial relief under the Bankruptcy Code. By including certain information on your bankruptcy law firm's site, you can establish credibility and show that you are an expert in your field.

The bankruptcy process is complicated, which is exactly why a potential client will likely research attorneys before choosing one for their case. They'll be looking for a highly qualified bankruptcy attorney. Your bankruptcy lawyer website can host many elements that will inspire confidence in potential clients.

Case studies, testimonials, trust and award badges, and other information about your credentials should be prominently displayed on your site. This way, a potential client can know right away that they've found an experienced attorney.
When law firm SEO is executed correctly, this marketing strategy outperforms all other channels that lawyers can use to grow their business.
Talk to an SEO specialist today
Design Strategy for the Best Bankruptcy Law Firm Website
Bankruptcy attorney website design isn't just about what looks and sounds good. Your bankruptcy law firm's website should also function well, have easy navigation, have clear conversion pathways, and much more. Below, we outline the crucial elements that all bankruptcy law firm websites should implement.
Attractive Website Design
First impressions can only happen once – that's why they're called first impressions. Bankruptcy attorney websites that look old and outdated are less likely to convert compared to sleek, modern sites. Expert bankruptcy law firm website design balances form and function to create the ultimate user experience. 
Straightforward Navigation
As clients navigate your bankruptcy website, you want to make it as easy as possible for them to find what they're looking for.
As an example, your practice area pages should be immediately visible and accessible from your home page. If a site visitor can't quickly find what services you provide, they are likely to continue their search elsewhere.
Bankruptcy lawyer web design focuses on seamless navigation and having interfaces that make sense to the user. The easier your site is to navigate and explore, the more likely someone is to spend more time on your site. 
Optimized for Search Engines
One of the most important elements of a good bankruptcy lawyer website is search engine optimization.
Is your bankruptcy attorney website design optimized to appeal to both prospective clients and search engines? If so, its rankings will improve and more people will be able to discover it. If not, they may never break into the top 10 search results.
Legal marketing services for bankruptcy lawyers ensure that their websites are not only attractive and functional, but also optimized in ways that Google likes.
Search Engine Optimization Elements for Bankruptcy Law Firm Websites
Some important elements of bankruptcy lawyer website optimization include the following:
Mobile usability

Page speed and load times

Keyword optimization

Code, structured data, and schema

Fixing errors and broken pages
Client Testimonials
Before the age of computers, word-of-mouth recommendations were paramount in helping bankruptcy law firms get new clients. Today, however, online reviews and client testimonials are the new word-of-mouth. 
Bankruptcy attorneys help struggling debtors find their financial footing through the bankruptcy process. Including client testimonials of how you helped them achieve debt relief is a must.
Site visitors will likely read these testimonials as they do research on your firm. This is because they help build credibility and encourage the visitors' confidence in your expertise.
Clear Calls-To-Action
The easier you make it for prospective clients to contact your law firm, the better. Bankruptcy lawyer websites should include clear calls-to-action, like forms, pop-ups, and banners. However, don't go overboard and interrupt the searcher's journey on your site.
Compelling calls-to-action should make it easy to reach your contact page, call your office, submit a form, or even join an email list. Bankruptcy law firm website design that focuses on these elements can help increase your conversions of new leads.
How much should lawyers spend on marketing?
Responsive Design
Bankruptcy law websites also need what is known as responsive web design. Responsive design is an approach to attorney website design that anticipates and responds to a user's environment and behavior. In other words, the design of the site should be adaptable for different screen sizes, orientations, and platforms.
Some examples of what make a responsive bankruptcy lawyer web design include the following:
Flexible layouts and grids

Adaptable images

Smart use of CSS media queries

Allowing VPN users to access pages
Joseph Greenwald
Greenwald Law Firm
Having tried every marketing tool in the past, I can honestly tell you that the services provided by the Digital Logic are the real deal. You will see an immediate increase in business. It is quite literally like turning on a faucet, the phone doesn't stop ringing. Total Game Changer!!!
Scott Newton
Manassas Law Group
Digital Logic is doing exactly what they said they would do. They cleaned up our website and increased traffic. Quality personal service with people who still care about their customers. We have used the big name national website content providers. Digital Logic is better and more cost effective.
Julie Lopez
Tatro Lopez Law Firm
One of the top vendors I've come across in a decade. After we had a terrible experience with one of the big legal website vendors, Digital Logic did a terrific job transferring our websites. They worked quickly, efficiently, paid great attention to detail, all at a very competitive price. Their customer service is outstanding.
Josh Clayton
Clayton Law Firm
These guys are the real deal. Lots of companies will promise results and usually fail to deliver. It's amazing how many folks are looking for my type of business (legal services) online instead of word-of-mouth and other types of media. Now, because of Digital Logic, these clients are finding me. Great work!
Dan Gordon
Gordon & Gordon Law Firm
Seth and his team are amazing. They do excellent work and are extremely easy to work with. I highly recommend them!
Practice Area Pages That Convert
Some of the most important pages on your bankruptcy website are your practice area pages. They are crucial to online marketing in that they showcase the bankruptcy services that your law office provides. Searchers who are struggling with financial problems should be able to easily determine whether or not you offer the service they're looking for.
What's more, is that these pages should be fully optimized for high conversion rates.
Common examples of practice areas that bankruptcy lawyers offer include the following:
Stopping creditor harassment

Protecting creditors' rights

Chapter 7 bankruptcy

Chapter 13 bankruptcy

Business bankruptcy

Stopping foreclosure, repossession, or wage garnishments
Attorney Bios
While searching for a good bankruptcy lawyer, potential new clients like to see proof of experience and accomplishments. After all, filing bankruptcy is no easy decision.
Creating bios for every bankruptcy attorney at your firm gives you an opportunity to showcase their skills, awards, and honors. This, in turn, generates more confidence in the potential client about choosing your law firm.
Accessibility and ADA Compliance
ADA stands for the Americans with Disabilities Act. It was created to ensure that all buildings, transportation, public spaces, and now even websites, are accessible to those with disabilities. Because ADA compliance applies to basically all technology and electronic information, your bankruptcy lawyer website design must be ADA compliant.
If bankruptcy clients with disabilities find that they cannot access your bankruptcy website because it isn't ADA compliant, you could face serious issues. Some of these issues include losses of opportunities, lawsuits, and a tarnished reputation.
A professional digital marketing agency can ensure that your bankruptcy lawyer website design is fully ADA compliant and eliminate the risk of a lawsuit.
Brand new clients who have never heard of or spoken to your law firm before may be reluctant to make the first contact with you over the phone. It is not an uncommon phenomenon for people to prefer intake forms on a contact page if they want to avoid a phone call.
If you only offer one method to contact your law practice, some prospective clients may decide that you aren't the firm they're looking for.
Having multiple contact options is always a good idea, as it caters to different types of bankruptcy clients with different communication styles. Some popular contact methods include live chat boxes, submission forms, phone calls, emails, and consultation requests.
Additionally, if you offer an initial free consultation, be sure to add that information to your site. Make it clear that potential clients can speak with you at no charge for their first appointment. Especially for bankruptcy lawyers, this is a big selling point for many clients.
Website Design For Bankruptcy Law Firms
A bankruptcy lawyer website should have all the elements we discussed in the previous sections. Now that we've covered the basics of what bankrupcty lawyer web design entails, it's time to cover how it can benefit you.
Can Bankruptcy Lawyer Web Design Increase Conversions?
Yes, good bankruptcy lawyer web design can help increase conversions for your bankruptcy law practice. We all know the saying, "Don't judge a book by its cover." Unfortunately, prospective clients rarely adhere to this adage. Without an attractive, accessible, functional, and informative website, you'll lose out on leads and conversions.
By working with a professional web developer, bankruptcy law firms can generate bankruptcy leads, increase SEO site traffic, attract prospective clients, and increase conversion rates.
How Can Bankruptcy Lawyers Increase Website Traffic?
Bankruptcy attorneys can increase their website traffic by investing in a solid digital marketing strategy. 
Other Digital Marketing Services For Bankruptcy Lawyers
Bankruptcy lawyers' marketing efforts shouldn't just be limited to having an attractive website. While it should be a priority to enhance one's site, you'll have a much better chance of success if your marketing plan is well-rounded.
Aside from bankruptcy lawyer websites, Digital Logic offers the following digital marketing services:
PPC Management Services For Bankruptcy Lawyers
SEO Services For Bankruptcy Lawyers
Social Media Management Services For Bankruptcy Lawyers
PPC Management Services For Bankruptcy Lawyers
If your marketing goals include generating leads quickly rather than over time, PPC services for lawyers may be a good fit for you. Pay-per-click advertising allows bankruptcy lawyers to get their law firm brand in front of potential clients at the top of Google search results.
It is an excellent method of advertising to local bankruptcy clients. And at Digital Logic, we understand how to bring success to your legal firm while following advertising rules for law firms!
SEO Services For Bankruptcy Lawyers
Alternatively, search engine optimization (SEO) is a great way to generate leads organically. In other words, you won't pay for each lead like you would with PPC. SEO helps you optimize your law firm website content, structure, and technical aspects to perform better in search engine results. It is a long-term investment that doesn't produce the same immediate results as PPC, but organic traffic proves to be more effective over time. 
At Digital Logic, we recommend investing in local SEO for lawyers, as it can bring more immediate results locally.
Social Media Management Services For Bankruptcy Lawyers
Last but not least, whether you are a new business or established, social media marketing for lawyers can boost the power of your digital marketing strategy. Social media posts can not only advertise your services and a free consultation, but they can also include links to your bankruptcy lawyer website.
This sends social signals to Google that your content is relevant, related, and an authority on the subject matter. You can even invest in social media advertising to boost your visibility at a local scale. 
Work With an Award-Winning Bankruptcy Law Firm Marketing Agency
At Digital Logic, we pride ourselves on delivering real, measurable results for our clients–from marketing for solo firms to marketing for small law firms to taking on major, multi-location practices!
Our general strategy for legal marketing services involves assessing each client's needs on an individual basis. Then, we implement effective bankruptcy lawyer website design to help attract more clients, increase conversions, increase your ROI, and much more. Working with our company instantly strengthens your understanding of your own needs, as we like to show our clients a free site audit when they first meet with us.
It may seem trivial to put such an emphasis on websites for bankruptcy lawyers, but we have seen our bankruptcy clients' numbers skyrocket because of them. If you need a new website or a site update, we have the skills necessary to help you achieve your business goals.
To schedule a call with one of our digital marketing specialists, please call (318) 678-5020 today.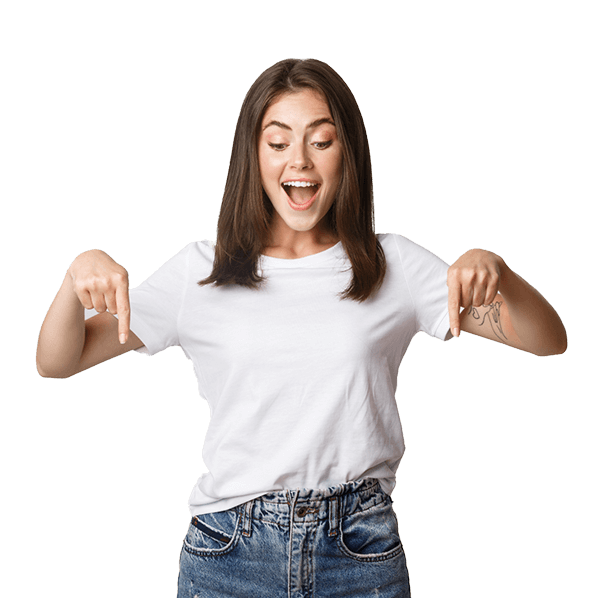 Shoot us your email and our team will be in touch about your proposal