SEO for Immigration Lawyers
Search Engine Marketing Services for Immigration Law Firms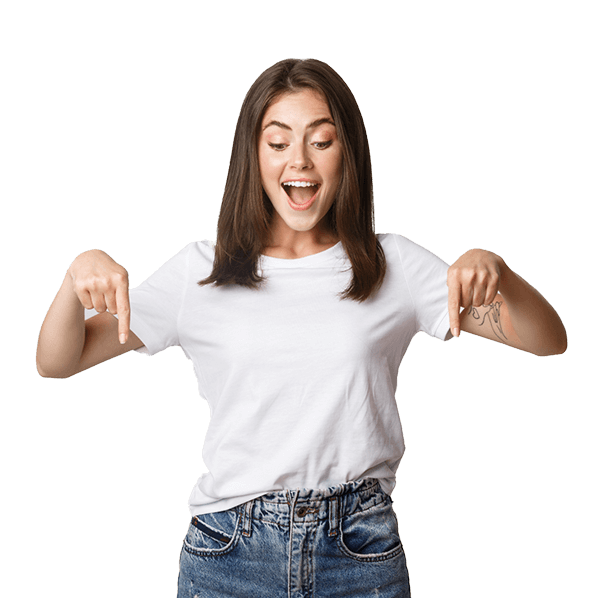 The three-year ROI for SEO is
526%
for the average law firm.
83%
of law firms hire external marketing firms to do their marketing.
The biggest online marketing strategy for lawyers is
website optimization
Digital marketing for law firms
is a highly competitive space, and without a
top SEO agency
as your partner, as an immigration lawyer, you'll likely end up paying more for less. At Digital Logic, we put in a consistent effort to secure the best SEO results possible for our law firm clients. If you want to grow your immigration law firm's organic traffic, ultimately, having a comprehensive SEO strategy is a must.
What is SEO for Immigration Lawyers?
Immigration law firm SEO is a digital marketing tactic that aims to increase organic traffic and search engine rankings through optimization and
legal content marketing
.
For example, if your immigration law firm is located in Tampa, your law firm needs to rank in the top positions on Google for important search terms like "Florida immigration lawyer" and "Tampa immigration attorney."
SEO, or Search Engine Optimization, is one of the best services to achieve more online visibility.
When an immigration practice implements the right SEO strategy, this boosts the firm's overall web presence, thus increasing traffic, developing trust, outranking other immigration lawyers, and ultimately leading to increased interactions with prospective clients.
Some of the most important tactics for SEO campaigns include keyword research for target keywords, optimization of web pages, improving the structure of the immigration law firm website, and backlink building.
At Digital Logic, we combine these marketing tactics, creating a multi-channel marketing strategy that improves immigration lawyers' SEO. As a top SEO company, our law firm SEO experts can help your law firm improve its organic presence.
Benefits of SEO for Immigration Lawyers
When immigration attorneys implement a meticulous SEO strategy for their firm, they're able to reach more clients through search engines and other online avenues
The goal of SEO is for the immigration law firm website to rank higher for relevant keywords on search engines. This helps maximize your firm's online reach. The higher your firm's website can rank in search engine results pages (SERPs), the more potential leads your business can generate.
How often do you search for services or answers on the second page of Google?
Over 90% of Google's web traffic stays on the first page of SERPs.
When immigration lawyers invest in a solid SEO strategy, they give their immigration law firm's website an increased chance of ranking on the first page.
Potential clients view high-ranking sites as more credible. So, in order to secure more customers, your firm must outrank competitors in your local area on Google's search engine.
Immigration law firms can also use SEO campaigns to target a smaller, more complex practice area within the context of immigration law.
For example, if an immigration attorney client wants to promote work visa cases, our SEO experts would create web copy involving geo-modified keywords, such as "work visa expired," "visa renewal Los Angeles," or "green card application for employment-based immigrants."
The most significant benefits of SEO include:
What Determines SEO Success for an Immigration Law Firm?
What makes an SEO strategy for immigration attorneys successful?
At Digital Logic, we determine this by measuring how much traffic the immigration law firm can generate organically and focus on how many of those leads are converted into new clients.
Digital marketing for immigration attorneys requires measuring success in other ways, as well.
Some examples of important KPIs and marketing metrics we track include keyword or key phrase search engine rankings, traffic value, and volume.
When determining the metrics on which to focus, our immigration law firm SEO team focuses on providing transparent data and proven results for all our SEO campaigns. Our SEO team can explain how our beneficial SEO tips can help meet specific goals with your specific budget.
Having tried every marketing tool in the past, I can honestly tell you that the services provided by the Digital Logic are the real deal. You will see an immediate increase in business. It is quite literally like turning on a faucet, the phone doesn't stop ringing. Total Game Changer!!!
Digital Logic is doing exactly what they said they would do. They cleaned up our website and increased traffic. Quality personal service with people who still care about their customers. We have used the big name national website content providers. Digital Logic is better and more cost effective.
One of the top vendors I've come across in a decade. After we had a terrible experience with one of the big legal website vendors, Digital Logic did a terrific job transferring our websites. They worked quickly, efficiently, paid great attention to detail, all at a very competitive price. Their customer service is outstanding.
Immigration Lawyer SEO Essentials
When searchers are looking for immigration legal services, these search engine optimization (SEO) services can help your immigration law firm grow through increased organic traffic.
YBARRA MALDONADO, YBARRA MALDONADO LAW GROUP
organic traffic value increase
Pricing plans starting at
Keyword Research for Immigration Law Firms
Our immigration attorney SEO strategies rely on thorough keyword research for the SEO keywords we'll use in our content marketing strategy.
Our SEO team uses powerful SEO tools to nail down the right keywords and phrases for your campaign, including local keywords, informational keywords, and other industry-related keywords.
We want to prioritize the best local keywords for your specific geographic area and services provided, as this puts your brand in front of as many prospective clients as possible. 
From here, we focus on strategic keyword usage, not only using them in the written content but also in headings, meta descriptions, titles, alt text on photos, and URLs.
of global traffic comes from Google search, Google Images, and Google Maps
Content Marketing Strategy for Immigration Lawyers
Once our SEO team determines your firm's target keywords, we implement the search terms in well-written content. Content marketing aims to build trust with one's target audience by creating and publishing information that helps prospective clients.
This technique helps you, as an immigration attorney, position your firm as a resource for this very complex practice area. By providing valuable information about the immigration process, your firm can attract more business and start to build relationships with searchers before they even contact your immigration law firm.
Types of Immigration Law Firm Content
At Digital Logic, we harness the power of immigration law SEO using the following:
Practice Area Pages
For the legal niche, service pages are the most valuable landing pages. Searchers can quickly determine whether or not your firm provides the immigration law services they require.
At Digital Logic, we create an individual web page for each specific area your firm addresses. For example, for most immigration attorneys, we create informative posts about appeals, visas, waivers, etc.
Next, we create sub-pages that address a different subset of the parent topic regarding immigration law.
For immigration attorneys practicing in a competitive location, our SEO team uses sub-pages to generate website traffic when the service pages aren't ranking well enough to drive leads. Linking back to the main service page shows Google that the information is authoritative and helps the harder-to-rank-for pages succeed organically.
Immigration Law Blogs
Once the main pages are optimized, our SEO professionals begin creating the immigration attorney blog to cover smaller related topics.
If your immigration law practice can answer essential questions or assist prospects in the decision to move forward, these articles can generate significant web traffic.
At Digital Logic, we publish articles that focus on long-tail keywords.
Long-tail keywords have good traffic volume but are easier to rank for than short-tail keywords. "What is a conditional green card" is an example of a long-tail keyword, while "Phoenix immigration attorney" is an example of a short-tail keyword. 
By strategically linking articles with long-tail keywords to the "money pages," we leverage the authority of those articles to improve the pages' visibility and performance.
Examples of good blog topics include changes to immigration laws and immigration-related questions.
Bio Pages
We also create biography pages for practicing immigration attorneys to further establish credibility and trust with website visitors. This allows attorneys the chance to showcase important information about themselves, such as their education, service areas, awards, professional experience, and more.
Searchers often want to know more about an immigration attorney before hiring them. Bio pages provide essential information that helps encourage clients to make a decision and schedule a consultation.
What Makes Our Immigration Law Content Better?
At Digital Logic, our SEO professionals understand that US immigration laws and SEO rules change constantly.
So, through careful planning, our SEO agency delivers optimized, accurate, and informative content. And to ensure that the information remains relevant, we perform updates on any web pages affected by new or amended laws.
Our SEO agency has a proven track record for providing better results than our competitors because of our ongoing commitment to providing quality work. We strategically create and optimize every page and blog with a specific purpose in mind – growing your business.
Content That Ranks Well on Search Results
Utilizing several tools, like Google Analytics and Ahrefs, our SEO professionals first identify which questions your articles should answer. 
Next, our SEO experts find the most effective way to answer potential clients' questions, as this tends to help rank our helpful posts rank higher on the SERPs.
Then, we begin optimizing, combining on-page SEO and off-page SEO techniques to help our well-written content reach the most people.
Immigration Marketing Content That Understands User Intent
Lawyers are trained to understand legal jargon, while the average person is not.
Our legal content writers know how to interpret this complicated information and break it down into simpler terms your target audience can understand, as this ensures it's more helpful to website visitors. 
Variety of High-Quality Immigration Content
Our SEO professionals understand that in order to beat the competition and attract more leads, they need to do more than publish articles outlining the same few search terms.
In order to drive more qualified traffic, our experts focus on the following for immigration attorneys:
create pieces that address diverse client needs

provide informative videos to address more technical issues

publish case studies to help advertise expertise in the subject matter

write guest posts on other related websites that point back to your website

share published content on various platforms
Local SEO for Immigration Lawyers
As you probably already know, FindLaw websites can come with a hefty price tag. However, if you are not actively communicating with FindLaw (which most law firms are not), you're likely just receiving bill after bill without having a clear understanding of what exactly you're paying for. 
We urge you to ask yourself this question: are you receiving sufficient value for what you pay FindLaw? In other words, are you at all benefiting from your investment in this company? No? Didn't think so.
By analyzing your FindLaw contract and determining exactly how much you are paying and what exactly you are supposed to be getting in return, you can decide whether or not such an investment is worth it. (Disclaimer – it's not.)
Website User Experience
Creating a positive user experience on websites is crucial for immigration attorneys, as this increases the likelihood of a conversion.
Some of the best ways to ensure visitors engage with the website longer are to optimize site structure, create mobile-friendly pages, improve site speed, etc.
Our SEO team works closely with our in-house web developers and graphic designers to ensure potential clients have a pleasant experience. 
At Digital Logic, we're able to guarantee results using the following practices:
Website Organization
A well-organized website structure makes it easier for potential clients to navigate and find relevant information. Clear organization allows law firms to categorize and target specific legal topics and keywords effectively.
By structuring information into logical sections, law firms can optimize for relevant search queries and improve their visibility in search engine results.
Having a clean, readable, interactive immigration law firm website is a must if you want to increase lead generation.
Conversion Pathways
Conversion pathways are processes through which site visitors become qualified leads.
Our SEO agency prioritizes the process of guiding the customer through the research process on your site, as leading them through the sales funnel is key for converting referrals.
Intuitive navigation and strategic calls-to-action allow your website to guide visitors into becoming happy clients.
Technical SEO for Immigration Lawyers
To better understand search engine optimization, one must also understand its technical side. Technical SEO involves making changes to a site's code, structure, security, and more to further optimize that site. The following elements are included in any good technical SEO strategy.
Website Security
When a potential client visits your website, ensuring that their personal information is protected will prompt users to engage with more of your links. You also establish trust by showing commitment by having created a secure site.
Mobile Optimization
Mobile optimization includes aspects such as responsive design, fast page loading speed, and easy navigation on smaller screens.
With a significant portion of traffic coming from smartphones, law firms must ensure that their websites are responsive and provide an excellent user experience on mobile devices. Additionally, search engines like Google prioritize mobile-friendly websites in their rankings, making this a crucial factor in achieving higher organic visibility.
Law firms that neglect this vital step risk losing out on organic traffic, potential clients, and the opportunity to establish a competitive online presence.
Fast Load Times
Your law firm website should also have fast page loading times. If potential new clients have to wait for more than a few seconds for a page to load, their likelihood of leaving your site increases drastically.
As an immigration attorney, you want to position yourself as an online authority. To help your firm secure as many clients as possible, our SEO pros enhance websites by including high-quality backlinks, providing helpful content, and providing a positive experience for users.
Google has strict guidelines on what it allows in terms of digital marketing. As an established SEO agency, we put in the work rather than settling for quick fixes that will actually hurt your rankings.
Instead of tricking Google into liking your content, we produce and deliver content that Google approves of.
Links from other websites that point back to your site are called backlinks. Another important aspect of SEO success is a solid link-building strategy. Our writers create helpful legal content that visitors want to share to help generate valuable organic backlinks.
Work With a Top-Rated Immigration Law Firm Marketing Agency
Many immigration attorneys outsource their digital marketing services. They hire a skilled SEO company to handle their social media marketing, SEO, PPC, Google My Business profiles, remarketing, and much more. Digital Logic is a full-service Internet marketing agency that helps law firms and small businesses secure more leads online.
To learn more about what Digital Logic can do for your firm, take a look at our case studies and success stories. You can also schedule a talk with one of our SEO specialists and claim your free SEO website audit.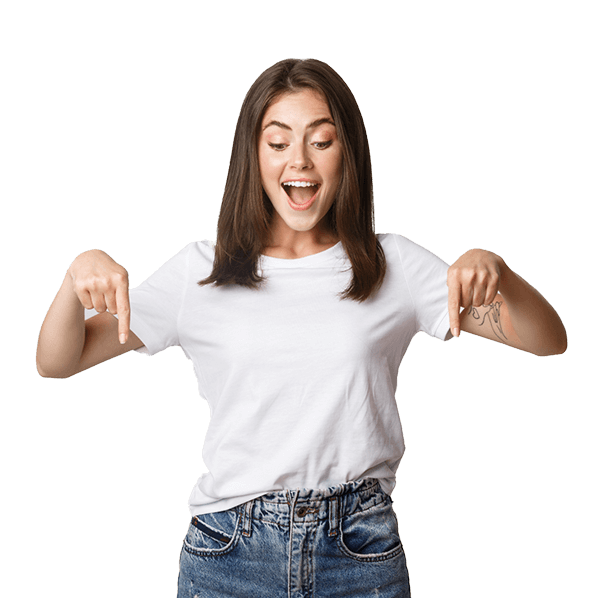 Shoot us your email and our team will be in touch about your proposal