Escape From FindLaw With Your Budget and Sanity Intact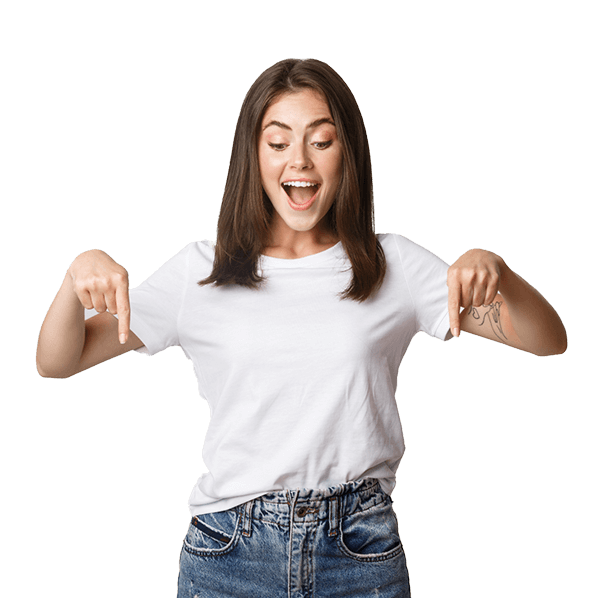 FindLaw provides services for multiple competitors in the same local market.
FindLaw distributes the same content for multiple FindLaw sites.
Digital Logic can safetly transfer content from your FindLaw site to a new website.
"Hiring Digital Logic was the best decision I ever made!"
The entire team is absolutely excellent; Their SEO expertise will change your entire approach to marketing. Give it time and you will see your business bloom!
BELEN OLMEDO GUERRA, Belen Law Firm
increase in monthly leads
organic traffic value increase

Why Do Law Firms Stay With FindLaw?
Personally, we don't know why anyone would want to stay with FindLaw for their legal marketing services. However, as many of our clients come to us from FindLaw, we have heard a long list of reasons why they stuck with them for as long as they did.
Here are some of the reasons we got:
"I don't know how to make the transition to another agency."
"I'm not sure who owns what."
"I'm afraid they will take all of our content with them."
"I don't know how to go about terminating the contract."
Notice how none of these reasons for staying with FindLaw were because they actually did a good job. 
If you have found yourself stuck in the clutches of FindLaw and, for whatever reason, you just haven't been able to cut the ties, don't give up hope just yet.
There is a way to escape FindLaw with your budget and sanity intact. 
of law firms that transitioned to Digital Logic from FindLaw saw a drastic increase in traffic and client conversions.
Benefits of Leaving FindLaw
There are a number of benefits that come with leaving FindLaw in the dust. Here are just a few of the benefits of moving your FindLaw site to a reputable law firm marketing agency:
Take Back Full Control of Your Law Firm Website
Know Exactly What You're Paying For
Access to a Wider Range of Marketing Channels
Discover Improved SEO Opportunities
See Real Results on Search Engines
Build YOUR Brand, Not Theirs
It's all about the approach
How Your Law Firm Can Escape From FindLaw
Review Your FindLaw Contract
First, you need to locate your FindLaw contract and read the fine print. You'll want to find out exactly what lawyer marketing services are being provided, how much you are being charged for these services, how long your contract runs for, and when the contract is up for renewal. 
Brace yourself… If you haven't reviewed your FindLaw contract before and have simply put your trust in your FindLaw rep to provide fair and effective marketing solutions thus far, you may be surprised to see how much you have been paying compared to how much is (or isn't) getting done on your FindLaw site. 
Important Terms From FindLaw's Service Agreements
FindLaw, a company owned by Thomson Reuters, provides a master services agreement to all its clients. Here are a few noteworthy terms taken from the agreement that we think you should be aware of:
Term
The Agreement will become effective, without further notice of acceptance, when we accept your order form[…]("Effective Date"). The Agreement will continue for the remainder of the month in which it was accepted, plus the number of months indicated on the order form as the initial term or the renewal term ("Order Term"). 
Automatic Renewal
Following an Order Term, Services will automatically continue in effect at then-current list pricing until the parties agree on a renewal order or until one party terminates the agreement.
Termination
Either party may terminate an order form by giving the other party written notice of its intent to do so, and such termination will become effective 90 days after the notice is given or upon expiration of the current Order Term, whichever occurs later.
Disclaimer of Warranty
We make no guarantees, representations, or warranties to you regarding the results or performance of the Services, including the quality or volume of Internet traffic or business the Services will generate. […] The Services are provided "as is" without warranty of any kind, express or implied, including warranties of performance, merchantability, fitness for a particular purpose, accuracy, and completeness. We do not warrant that the Services will be delivered free of any interruptions, delays, omissions, or errors ("Faults"), or that we will be able to correct all Faults.
Limitation of Liability
Our entire liability […] will not exceed the amount of your actual direct damages up to the amounts you paid during the prior 12 months for the Service that is the subject of the claim. We are not liable for special, incidental, exemplary, indirect, or economic consequential damages, anticipated savings, lost profits, lost business, lost revenue, or lost goodwill.
Limitation of Claims
No claim arising out of or related to any Service may be brought by either party more than 12 months after the Service ends, except that we may bring an action to collect unpaid Charges at any time prior to the expiration of the applicable statute of limitations. 
No Exclusivity
We may provide Services to law firms throughout the world without limitation. You agree that our provision of Services to other law firms, including your competitors, does not give rise to a conflict of interest.
Determine Exactly What Services You Are Paying For
As you probably already know, FindLaw websites can come with a hefty price tag. However, if you are not actively communicating with FindLaw (which most law firms are not), you're likely just receiving bill after bill without having a clear understanding of what exactly you're paying for. 
We urge you to ask yourself this question: are you receiving sufficient value for what you pay FindLaw? In other words, are you at all benefiting from your investment in this company? No? Didn't think so.
By analyzing your FindLaw contract and determining exactly how much you are paying and what exactly you are supposed to be getting in return, you can decide whether or not such an investment is worth it. (Disclaimer – it's not.)
Example Monthly FindLaw Fees
If you find yourself paying thousands of dollars in monthly fees but aren't sure what they are for, you're not alone. The truth is, there's no telling where your money is going.
Some examples of monthly fees that the company may charge for FindLaw websites include:
Domain Name/Website Hosting

Website Management

Email Hosting

Video and Live Chat Service
This is often one of the biggest concerns when it comes to clients looking to leave FindLaw. No one is really quite sure what is legally theirs and what belongs to FindLaw.
Finding out where ownership lies in regard to your content, design, and domain is an important step in transitioning from FindLaw to a better, more transparent digital marketing company. 
This is what FindLaw's master service agreement has to say about ownership rights:
"Subject to your fulfillment of all payment obligations under this Agreement, we assign you all right, title, and interest we have in any work specifically created for you under the Agreement (the "Work"), except that: (a) any third-party data or intellectual property used to create the Work is specifically excluded, e.g. stock imagery, call tracking telephone numbers, online chat functionality, etc.; (b) we may use and distribute the Work as part of our portfolio and for promotional purposes in perpetuity; (c) we will own all rights to concepts, ideas, designs, and other materials which have been presented to you but are not included in the Work; (d) we will own and retain all rights, including our intellectual property rights, to any technology, inventions, algorithms, processes, data, software, architecture, source files, source code, and other underlying elements used in the creation or hosting of any Work or Services […]"
So… what does all of this mean for you?
So, either you purchased your own domain (likely via a GoDaddy account), or FindLaw registered your domain for you. If you're not sure, simply visit who.is and type in the name of your domain. The DNS records will show you who the domain is registered to. 
If you find that FindLaw is the current registrar of your domain, you will need to request a domain transfer. More specifically, you will need to ask them to change the following:
Registrant Contact

Technical Contact

Administrative Contact
Request that each of these contacts is reassigned to your law firm's IT person, or, if you are outsourcing the FindLaw website transition to a different marketing agency, you can assign the Technical Contact info to them.
Get Login Credentials for All Important Accounts
You've just reclaimed your domain name and hosting. What's next? 
The next step is ensuring you have full control over all of your essential web accounts, namely your various Google accounts and social media accounts. 
Google Ads/Google AdWords
Your Google Analytics account belongs to you, so let's make sure you take back control.
Reach out to FindLaw and tell them you would like full administrative control. Once you do this, remove their permissions to ensure they no longer have access to your data.
If FindLaw currently manages your SEO efforts, they likely have access to your Google Search Console account. You'll need to get your login information from them and pass it on to the next SEO agency you entrust with your law firm marketing strategy.
Tag Manager is another important tool to have in your digital marketing toolkit. Make sure you get the login credentials for this account.
Your Google Business profile is an important asset for your law firm, as it helps drive local traffic to your site. You'll need to make sure you have the correct usernames and passwords for this and that FindLaw no longer has access. 
If FindLaw created your social media accounts and currently manages them, don't worry. Those also belong to you. Simply gather all your login details for each platform (Facebook, Instagram, Twitter, LinkedIn, etc.) and make sure you are the sole administrator of those accounts.
Pricing plans starting at
Inventory Your Current Law Firm Website
The next step is to take an inventory of your current website.
Do you know what features will be staying and which ones FindLaw will likely take with them?
If you're concerned about losing things like tracking numbers, live chat, or contact forms, don't be.
Simply take note of everything that you want to remain on your site (and maybe even things you don't have but would like to see), and then, when you switch over to a new law firm marketing company, disclose with them the aspects of your current site that you wish to be replicated.
A good web developer can take any element on a FindLaw website and make it look 10 times better for your new website. Again, we urge attorneys not to sweat the small stuff when leaving their FindLaw website behind. Any web designer at Digital Logic will have absolutely no issue providing a new site that remains consistent with current branding.
Find a Legal Marketing Professional To Help Move Your FindLaw Site
The best way to ensure a smooth transition from FindLaw is to find experienced legal marketing professionals who can help you through the process.
At Digital Logic, several of our current clients are ex-FindLawyers, so we know all about the struggles they faced while partnering with them as well as how to make a seamless transition from their network "solutions." Our team consists of experienced content writers, website developers, graphic designers, SEO specialists, PPC experts, and more, so whatever angle you wish to take with your new digital marketing endeavors, we've got you covered.
Ready to Leave FindLaw? Our Law Firm Marketing Experts Can Help
Are you ready to leave FindLaw and find a legal marketing agency that actually works for you? (That was a rhetorical question – of course, you are!)
See why law firms across the country are choosing to move from FindLaw and transfer their digital marketing services to our team here at Digital Logic. Speak to a specialist about moving from FindLaw today! You seriously have NOTHING to lose.
When it comes to SEO-friendly websites, we're hesitant to over-promise, but we can promise that our law firm marketing agency WILL PROVIDE BETTER RESULTS for your firm.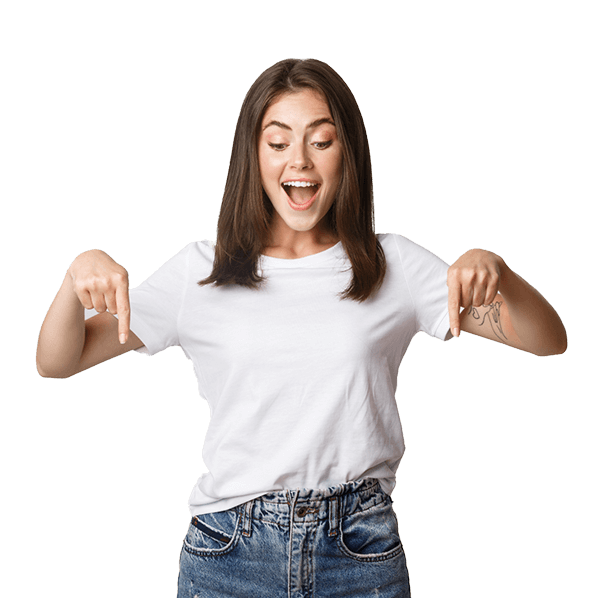 Shoot us your email and our team will be in touch about your proposal