Increase Plumbing Leads With Search Engine Optimization Services From Digital Logic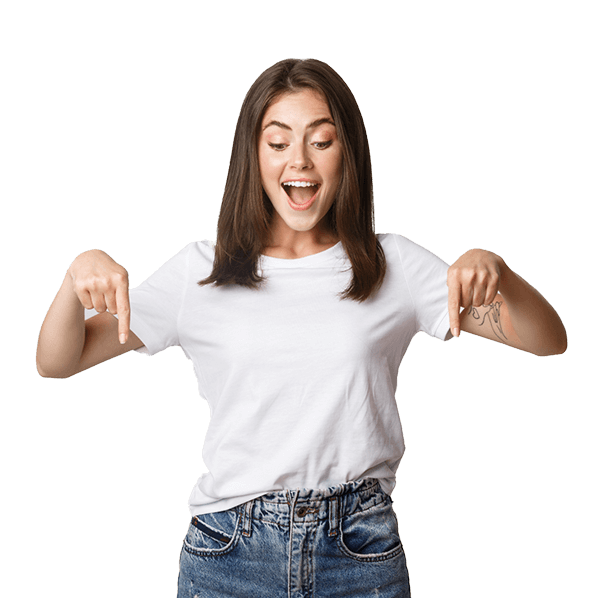 28% of local searches result in a transaction
Less than 1% of people click on the second page of a search query
Search engine optimization (SEO) is the process of aligning your website content, social media posts, and website structure with search engine and industry best practices. Plumber SEO involves using this process to optimize your plumbing business's online presence. This produces better results in search engines.
The ultimate goal of plumber SEO services is to generate leads for your plumbing company. These leads come from popular search engines like Bing and Google. Search engine optimization involves a number of strategies. Examples of these strategies include local SEO, on-page SEO, keyword research, link building, and more.
Plumbing companies should implement SEO for more than just their website. This is essential if they want to maximize their online presence and lead generation. Their online business listings, such as their Google My Business profiles, should also be optimized for search engines.
Why Do Plumbers Need SEO?
The plumbing industry is highly competitive.
For your plumbing business to succeed, plumber SEO is an essential marketing strategy.
According to industry research reports, no individual plumbing company has a market share greater than 5%. This shows just how competitive plumbing companies have to be to gain recognition.
Search engine optimization is crucial for any plumbing business wanting to generate more qualified leads and expand its online visibility.
Let's face it – a growing percentage of people search for plumbing services online. 
Without a solid SEO strategy in place, you risk falling by the wayside.
When you work with an SEO specialist at Digital Logic, you receive award-winning SEO services. Our team has helped local plumbing companies increase their ROI, generate high-quality leads, and grow their businesses. We do this all through solid plumbing SEO strategies.
If you need a website or have a plumbing website, our digital marketing experts can optimize can help! Let Digital Logic implement our SEO best practices to help your business grow!
Talk to an SEO specialist today
What's Included in Digital Logic's Plumbing SEO Services?
At Digital Logic, we offer custom pricing to meet your specific needs. Our SEO strategies are individually tailored to each business we work with. This means the digital marketing strategy for your business will be completely different than that of other businesses, even other plumbing companies.
Every business has unique goals and needs. This is why every SEO strategy our marketing experts create is completely unique.
In the following sections, we outline the essential digital marketing strategies. We use these to help local plumbing businesses rank and reach more potential customers.
Our plumbing SEO company begins by using tools like Google Analytics and Ahrefs to assess the overall health, quality, and optimization of your plumbing website. 
From there, we identify areas for improvement and opportunities for growth. 
Our plumber SEO plan then utilizes various SEO strategies to maximize your return on investment and grow your business.
Examples of these strategies include the following:
Google's search engine processes an estimated 8.5 billion searches a day.
84% of Americans use Google a minimum of 3 times per day.
90% of consumers click on the first link on the search engine results pages.
One of the most important elements of search engine optimization is keyword research. This is the process of identifying relevant plumbing keywords and analyzing whether the plumber SEO strategy would benefit from targeting those keywords.
Keywords should accomplish two things when you can get your website to rank for them. They show that you provide those plumbing services and that you provide them in a certain geographic area. For this reason, keyword research is essential if you want to attract more local customers to your plumbing business.
Content Marketing Strategy
One of the best ways to attract potential customers is to create and publish informative, high-quality content on your site. Content is one of the most effective tools in digital marketing for traffic and lead generation. Content marketing does not require a well-known brand name or a large number of reviews in order to generate website traffic.
A good content strategy is essential in SEO for plumbers, as it gives you the opportunity to provide useful content to searchers while also generating organic traffic for your website. You don't need a massive budget to create informative, high-quality content that ranks well in search results.
By following Google's E-E-A-T guidelines, your content can answer users' questions and provide real value for your website. E-E-A-T stands for expertise, experience, authoritativeness, and trustworthiness. Producing content that includes your target keyword, is easy to read and understand, helps the user, and showcases a brand's expertise is more likely to rank well than mass -producing thin content with no real value.
Some of the ways in which we can implement a successful content marketing strategy on your site include the following.
One of the more important elements of content in an SEO campaign is service pages. Service pages exist to showcase the services that your plumbing company provides. It also answers common customer questions about those services. It is a good idea to create a service page for each unique service your plumbing business provides.
For example, if you provide drain cleaning services, it's important to have a drain cleaning service page. This can help you rank higher for search queries about drain cleaning in your area. While we write content, we also include links within that content that point to other relevant pages and posts on your site. This helps Google understand your content, which ultimately generates trust and authority.
Blog posts are another way that plumbing business sites can generate relevant traffic and rank for important industry terms in organic search results. A great, engaging blog post should appeal to more than just your target audience. Getting your target audience's attention is good, but it's also important for your blog posts to generate their own traffic. As those posts gain authority, you can insert links to other important content on your site, like your service pages.
This gives some of the "link juice" from your blog post to your other pages, helping them rank higher in search engines.
If you are a multi-location plumbing business, location pages can help you generate traffic from multiple cities and geographical areas. This ties in with local SEO, in that it can increase your visibility at the local level. It's important to avoid mass-producing location pages that have the exact same content minus the specific city name.
Each location page should be unique in some way so that Google doesn't flag the content as spam. Alongside these location pages, you should create blog posts that specifically link to those location pages. This will help you build regional authority over time.
On-page SEO for plumbers is one of the most common forms of SEO. It involves optimizing the content, title tags, meta descriptions, and keywords on your site's web pages. If you want each web page to rank well in Google search results, each individual element of each web page must be optimized for search engine algorithms.
Google is by far the largest search engine in the world, with 85% of the market share. All search engines have algorithms that help them decide what results to show and in what order. The main goal of on-page SEO is to cater to this algorithm by helping Google better understand your website and its pages.
By working with an experienced SEO company, you can ensure that your website is well optimized for the biggest search engines. Not only can your website generate more traffic, but each of your service web pages can rank higher in organic search results.
Equally as important as on-page SEO is a solid off-page SEO strategy. Off-page SEO is extremely important for growing your online visibility and presence. While search engines like Google and Bing do consider the on-site elements, they also consider off-site signals from sources other than your own site. Some common elements involved in a good off-site SEO strategy include link building, citations, social media mentions, and online reviews.
Google greatly values the authority of other sites when they link to other sites. Backlinks (links that originate from another site and link back to yours) are one of the main ways that Google analyzes trust and authority online. If a high authority site includes a link to your site in their content, you get what we call their "link juice."
"Link juice" is the authority and trustworthiness that their site is passing on to yours through the backlink. The more backlinks you can get from high authority sites, the better.
Other aspects of off-page SEO include brand mentions, NAP citations, and social media. Brand mentions are references from external sources about your brand. NAP citations involve mentions of your business's Name, Address, and Phone Number online, hence the "NAP." The important thing to remember about NAP citations is that they should all be consistent.
In other words, your business's name, address, and phone number should be consistent across wherever it appears online, such as online directories. Google appreciates this consistency, as it builds credibility through your off-site SEO strategy.
Finally, your business profiles on social media sites provide some authority for your website. Your profiles on Facebook, Instagram, YouTube, LinkedIn, and others should be as filled out as possible and post regularly. This sends important social signals to Google that your site is trustworthy, which builds authority.
Technical SEO is a less visible but equally important part of a well-rounded plumber SEO strategy.
While web developers and programmers will typically be the only professionals to see these elements, they are no less important than other forms of SEO.
By using tools like Google Search Console and Ahrefs, we analyze your website and identify errors and areas of improvement.
Technical SEO services aim to both improve the searcher's experience and help search engines better understand your content. Important elements include web design, coding and schema markup, mobile usability, and site and page speed.
All of these elements work to improve the user's experience on your site and to add polish to your other SEO efforts.
For plumbing contractors and plumbing companies that operate in a specific area, such as Atlanta, local SEO is critical. Local SEO for plumbers involves implementing strategies that make your business more visible in organic local search results. Both Google Maps and Google My Business are important for improving your local search rankings.
The growing emphasis on searchers using mobile devices has increased the importance of a good local SEO strategy. This is largely due to Google's integration of location-specific data into their algorithm.
Depending on the specific location of a searcher, Google's search algorithm can recommend local plumbing companies to potential customers.
Some of the most important elements of local SEO services include online reviews, Google Maps listings, Google Business Profile listings, and online reputation management. 
It's easy to see why customer reviews are so important for a business's rankings. When you have more reviews and a better star rating than your competitors, this makes you stand out from the crowd. A plumbing company with 1,150 reviews and an average rating of 4.7 stars is much more likely to attract a customer than a company with 20 reviews and an average rating of 3.0 stars.
Google Maps and Google Business Profile listings are also important, as a large percentage of searchers will look at these listings before making a decision. These listings should be verified, consistent, and filled out as fully as possible.
Your online reputation comes from a mixture of the above elements. It's important to manage your reputation by responding to customer questions and concerns, posting regularly, and generating reviews.
The user experience, or UX, is the client-facing side of website design.
Last, but certainly not least, is the user's experience on your website. Even if all your other SEO efforts are successful in generating more organic traffic, they could be rendered useless by a slow, outdated site. Plumbing SEO generates website traffic in the form of potential customers (or leads). Part of your site's job is to then sell those customers on your services.
This can be difficult to achieve without a fast, appealing, functional website. When we provide SEO services for our clients, we perform an SEO audit on their site as we start working with them. This audit helps us identify any errors or areas for improvement.
Examples of ways in which we can optimize your website to have a higher chance of converting plumbing leads include the following.
Mobile Responsive
As the years go by, consumers are increasingly searching for goods and services from their mobile devices. After all, smartphones are basically pocket computers. Any business online that wants to generate more traffic, leads, and revenue must optimize their websites for mobile users. Otherwise, those business owners could miss out on a plethora of opportunities for growth.
Part of plumbing SEO services involves ensuring that every page on your website is viewable and navigable on mobile devices. We can check this by using a tool called Google Search Console. This tool shows the user what enhancements a page has, as well as errors. Mobile usability is one of the metrics that Search Console analyzes.
Site Speed
One important element of web design is site speed. In other words, how quickly do your web pages load all of their content? In general, the longer it takes to load a page, the more likely a potential customer is to "bounce," which means they leave your site. 
SEO for plumbers includes optimizing your website for the fastest possible load times. Users expect sites to load in under 3 seconds. If yours takes longer than that, chances are you're losing out on business.
Easy Navigation
Many plumbing businesses that have websites don't fully understand the importance of easy navigation on a website. It isn't enough to simply have a website that looks good and loads quickly. Users should also be able to easily find the information they're looking for.
Let's say that a searcher clicks on your website in search results. They see on your home page that you offer plumbing repair services, but they wonder if you also offer sewer replacement services. If they cannot easily find your services, they may opt for another plumber whose website is easier to navigate.
Conversion Pathways
Lastly, your plumbing SEO strategy could be less effective if your site doesn't have conversion pathways. Conversion pathways are extremely important in digital marketing. They are the pathways by which a site visitor becomes a legitimate lead. As a top digital marketing agency, one of our main goals with SEO for plumbers is lead generation.
While they may sound intimidating, conversion pathways can be optimized just like every other aspect of your site. First, we attract searchers and traffic to your website through social media, blogs, and other content. Once you have a visitor, you must grab their attention with a call-to-action. A good call-to-action will encourage and persuade a visitor to, as the name suggests, take an action.
This action could be submitting a form, making a phone call, joining an email list, or purchasing a product. Part of SEO for plumbers involves setting up conversion pathways on your site to have as high a conversion rate as possible. After the user has taken action, you could set up a "Thank You" message. You can even give them another offer. Ideally, you want conversion paths to end in purchases.
Local Directory and Google Business Profile Optimization
Local businesses, including plumbing companies, benefit greatly from claiming their free Google Business Profile.
As we mentioned before, local directories and Google Business Profiles are extremely important for local SEO. A large percentage of searchers look at a company's Google Business listing and Google Maps listing before contacting that company about their services.
For this reason, it's important to fully optimize your business directories, including those hosted by sites other than Google. This is not only important for online reputation management, but also for attracting potential customers. We have extensive experience helping local businesses stand out from the competition through optimizing their Google Business Profile and listings in other business directories. 
Link Building Strategy for Plumbing Companies
One highly important aspect of Internet marketing is link building. Google has confirmed that they use backlinks as one of the factors in ranking search engine results pages. For this reason, it's important to build a strong backlink profile of high authority sites that point back to yours.
The unfortunate reality is that link building can be complicated and time consuming.
 It is very difficult to accomplish while still running a plumbing business. However, our plumber SEO services include link building. Our SEO company adheres to Google's best practices for link building, which means we can build authority for your site through legitimate means. This prevents your site from being penalized by Google.
While link building, we often focus on two types of links: Do-Follow links and internal links.
Do-Follow Links

Do-Follow links will have the biggest influence on a company's search engine ranking compared to other types of links. They are inbound links that originate from another website and point back to yours. You may hear the terms "do-follow" and "no-follow" referenced closely together.

The difference between a do-follow and a no-follow link is that the do-follow sends ranking signals to Google, while no-follow does not. Both are valuable in their own right, but do-follow links are more valuable. 
Internal Links

Internal links are another important part of the SEO process. They are links that point from one web page on your site to another. For example, let's say you have a drain cleaning service page that mentions repiping services, which you also offer and have a page for. You can link from the drain cleaning page to the repiping page, which generates an internal link.

External links are important, it's true. However, ignoring internal links will make it harder for Google to understand the depth of your content. It's important to link related content together to serve the user experience. This way, your prospective customers can consume helpful, informative content that helps them decide whether or not to make a purchase.
Pricing plans starting at
How Long Will SEO Services Take to Rank My Plumbing Website on Search Engines?
It depends on the current state of your plumbing business. Do you already have a site, or are you looking to build one? Is your existing website modern, or does it need a facelift?
Generally, we maintain that SEO for plumbing companies takes anywhere from three to six months to show significant improvement. It all depends on your specific needs as a business.
How Much Do Plumbing SEO Services Cost?
At Digital Logic, we offer custom pricing plans to ensure you're getting the most bang for your buck.
When you meet with us, we will analyze your site and give you a free competitor analysis. This allows you to see how you currently compare with your direct competitors.
Depending on your needs and marketing budget, the price of SEO for plumbing companies varies. However, we do value transparent pricing, and we can help you set a budget if you're unsure of how much to spend. The plumbing industry is competitive, and every company's needs are different. Our team is here to help you find the right plan for your business.
Should I Invest in Plumber SEO or Plumber PPC?
In order to answer this question, you need to first ask yourself what your marketing budget and goals are.
SEO for plumbing companies is a long-haul investment. Unlike PPC, it takes time to produce results. However, unlike PPC, it gets cheaper over time. Many local plumbers find success through Google Ads and plumber PPC, but PPC and SEO are two sides of the same coin. They work together, each with their own advantages and disadvantages.
Depending on your business goals, either SEO or PPC may be a better choice for you. When you meet with us, we will help you evaluate those goals and do what works best for you.
Why Should My Plumbing Company Hire a Professional SEO Agency?
If your plumbing company has been sleeping on SEO, or if your plumbing company's SEO efforts have been fruitless, we have a solution for you. As a professional digital marketing agency that specializes in SEO, we can help you take your business to the next level. We believe that our case studies speak for themselves, and we invite you to take a look.
The Digital Logic team has helped countless local businesses find success. Through keyword research, strategic content planning, and competitor analysis, we can help you rank higher in search results. As a professional SEO agency, we have SEO specialists who keep up with the latest SEO news and algorithm changes. This way, we can always be at the top of our game.
Work With a Top-Rate Plumber SEO Agency
Digital Logic is one of the top SEO companies for plumbing, HVAC, contractors, and other industries. Our marketing company handles not only plumbing and HVAC SEO, but also
social media marketing
,
PPC services
,
web development services
, and much more. Discover how we can take your business to the next level and schedule a call with us. Contact our team at
(318) 678-5020
to learn more about your competitors, areas for growth, and custom pricing.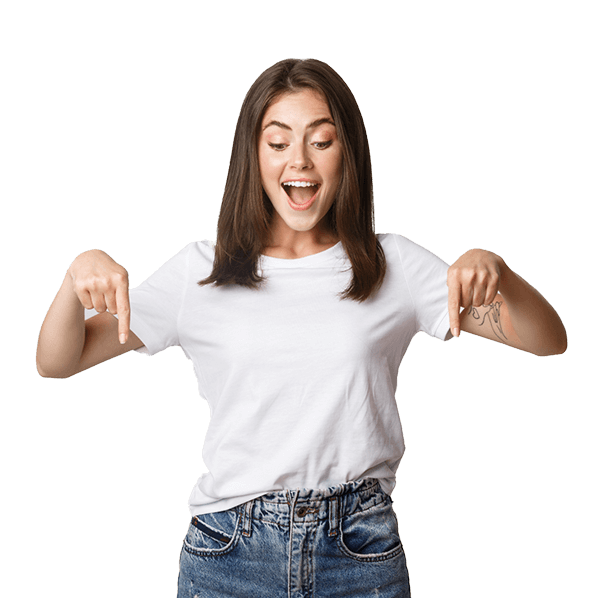 Shoot us your email and our team will be in touch about your proposal