Hire a Top Marketing Agency For Enterprise Advertising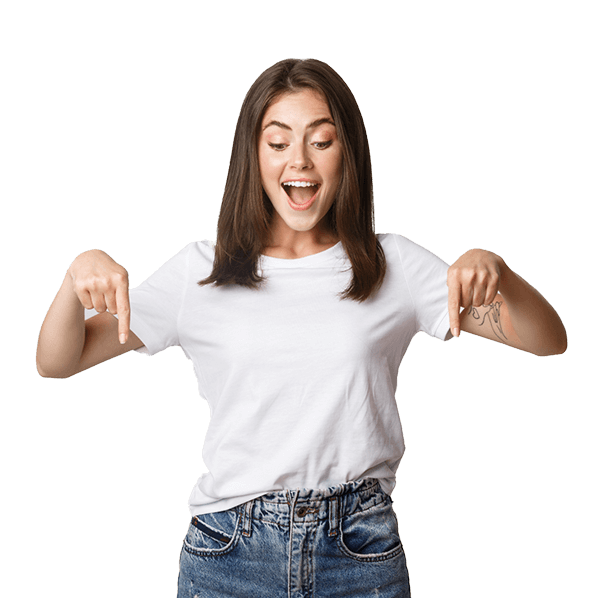 Brands that invest in data-driven marketing at scale can increase net sales value by 5% and marketing efficiency by 20%.
63% of companies increased their digital marketing budgets in the last year.

return on investment (ROI)
Increase Your Revenue With Enterprise Marketing Strategies From Digital Logic
If you're looking to improve your enterprise advertising efforts, drive traffic to your site, and overall increase your revenue, look no further than the digital marketing experts at Digital Logic. We know that enterprise-level companies require tailored enterprise marketing strategies that are specifically designed to reach potential customers as well as your existing customer base effectively, drive account conversions, and achieve substantial paid and organic search growth, and our enterprise marketing management team is here to help you do just that.
Trust the experts at Digital Logic to elevate your enterprise marketing efforts and propel your enterprise marketing programs to new levels of success.
Enterprise Marketing Management That Drives Results
At Digital Logic, our enterprise marketers specialize in providing enterprise companies with marketing campaigns that deliver tangible results. With our resources, skills, and experience, our enterprise marketing teams empower enterprise companies to outperform their competition and achieve their multi-channel marketing objectives, setting them apart from smaller businesses in the market.
You can trust the marketing teams at Digital Logic to be your strategic partner in driving positive results through an effective enterprise marketing campaign.
What is the Goal of Enterprise PPC?
Similar to franchise advertising, the goal of this enterprise marketing strategy, or enterprise Pay-Per-Click marketing, is to utilize customer data to create marketing campaigns that drive targeted traffic, increase brand awareness, and increase the sales pipeline for enterprise-level businesses.
By adding enterprise PPC to your list of enterprise marketing tools, sales and marketing teams can reach new customers and potential customers, as well as build brand awareness and visibility in a competitive market.
The ultimate objective of our enterprise marketing program is to maximize ROI and achieve enterprise business growth through strategic PPC initiatives tailored for enterprise company leaders.
Why hire Digital Logic for enterprise advertising services?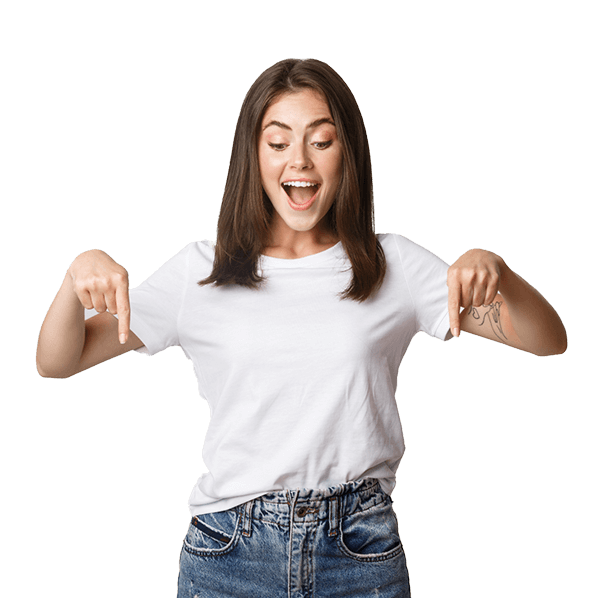 Types of Enterprise Ad Campaigns
There are a number of different marketing campaign types and marketing channels enterprise businesses may benefit from.
Many times, a multi-channel marketing strategy is one of the best approaches to enterprise marketing campaigns. Ultimately, however, the enterprise marketing campaign chosen by enterprise marketers depends on the company's unique preferences and business goals.
Below are some of the most popular ads for the typical marketing program: 
Search Ads
In the evolving digital landscape, search ads have emerged as a game-changer for enterprise marketing and sales promotions.
At Digital Logic, we harness the power of these ads to supercharge inbound marketing strategies, ensuring that our enterprise marketing program remains a step ahead of the competition. With the rise of multi-channel marketing and multichannel marketing approaches, there's a pressing need for every marketing team to craft solutions that cater to a diverse audience across varied platforms.
Our company's internal marketing team collaborates with your product developers and sales teams, ensuring that your search ads are not only engaging but are also in perfect alignment with the product's core features and benefits.
By utilizing search ads, we've witnessed a substantial uptick in brand awareness, driving brands into the limelight of their target market.
Moreover, as consumers navigate the buying process, the relevance and precision of search ads cater to the nuanced needs of today's target market, ensuring brand diversity that resonates.
Our executive team has extensive experience in data-driven strategies, guaranteeing that your search ads hit the bullseye, reaching a known target audience and converting them into a loyal customer base.
At Digital Logic, we understand that retaining and re-engaging those who've previously interacted with your enterprise-level business is crucial.
Remarketing ads serve as a bridge, reconnecting you with a valuable segment of your audience who have shown interest but have yet to convert. By utilizing insights from your content management system, email marketing campaigns, and social media posts, our tailored remarketing strategies are designed to serve ads that are not just relevant but also compelling to your target demographic.
This approach not only bolsters brand recall but also plays a pivotal role in amplifying annual revenue. Moreover, our remarketing solutions are data-driven, leveraging account-specific KPIs to continuously refine ad delivery, ensuring more account conversions.
Let Digital Logic's enterprise marketing expertise ensure that your brand remains top-of-mind, driving repeat interactions and fostering customer loyalty.
Display Ads
In the realm of enterprise marketing, display ads play an indispensable role in amplifying brand awareness
At Digital Logic, we've intricately woven display ads into our holistic inbound marketing approach, ensuring that businesses not only capture attention but also nurture and convert potential leads.
Furthermore, in the era where customer lifetime value (CLV) holds paramount importance, our display ads are calibrated to not just attract customers but to foster loyalty and repeat engagements.
Investing in display ads means allocating more resources toward an enterprise marketing strategy with proven returns.
By positioning your enterprise business prominently across the digital landscape, you not only boost visibility but also build brand awareness.
With Digital Logic's expertise, take your enterprise marketing strategies to unparalleled heights, making every impression count.
Shopping Ads
Shopping ads have revolutionized the way brands engage with consumers in the world of enterprise marketing.
As part of an integrated multi-channel marketing strategy, shopping ads synergize perfectly with other initiatives like account-based marketing and email marketing campaigns. When a customer sees a product they've previously interacted with or one that's tailored to their preferences, it fosters a stronger connection and increases the likelihood of a sale.
Utilizing advanced marketing tools, we meticulously craft shopping ads that are not only engaging but also strategically placed across multiple marketing channels to ensure optimal visibility and reach.
Partner with Digital Logic for enterprise marketing management and unlock the potential of shopping ads, seamlessly merging product visibility with customer intent.
Social Media Ads
At Digital Logic, we understand that with enterprise marketing management, social media marketing is not just about promoting content marketing efforts; it's about sparking authentic social media engagement that yields measurable outcomes. Our expertise in enterprise marketing positions us uniquely to deliver tailored campaigns that amplify brand visibility and cultivate lasting relationships with your target market.
We craft compelling social media posts designed to keep your brand at the forefront of your audience's minds and conversations. Through a blend of account-based marketing strategies, we pinpoint and engage with key stakeholders, upper management, and decision-makers, delivering enterprise marketing content that truly resonates.
Embracing a multi-channel marketing approach, our social media endeavors harmonize with other marketing channels like email marketing and content marketing, ensuring a cohesive narrative throughout all customer touchpoints.
By leveraging the latest enterprise marketing tools, we fine-tune ad distributions across diverse marketing channels, guaranteeing optimal visibility and interaction. Furthermore, our insights into account-specific KPIs and integration with customer relationship management solutions ensure that our strategies are not only creative but also data-driven and effective.
With user-generated content gaining prominence, we also harness the power of *earned content to further enhance social media engagement.
Local Service Ads
Local Service Ads (LSAs) have emerged as a game-changer in the realm of enterprise marketing. For enterprise companies looking to establish a solid local presence, these ads offer a direct avenue to their target market.
Integrating LSAs into account-based marketing strategies for enterprise-level companies can result in tailored experiences that resonate powerfully with specific segments. By marrying the localized touch of these ads with the broader scope of enterprise marketing campaigns, our enterprise marketing team can design custom strategies that achieve dual objectives: fostering local connections while aligning with the overarching goals of the enterprise marketing program.
In a world where personalized engagement often dictates brand loyalty, Local Service Ads management services are an indispensable tool for enterprise marketing strategies, ensuring that large-scale enterprise companies maintain both global influence and local relevance.
How Digital Logic Can Improve Your Enterprise Marketing Strategy
At Digital Logic, we are committed to enhancing your enterprise marketing strategy through custom-designed approaches tailored to your specific needs. Our enterprise marketing team specializes in crafting innovative enterprise marketing strategies that drive impactful results. Trust Digital Logic to be your partner in optimizing your marketing strategy for maximum impact and growth for your enterprise-level business.
Here are a few of the techniques we employ when creating custom strategies for enterprise marketing campaigns:
Ad Creatives
Ad creatives are an essential component of all enterprise ad campaigns, as they play a crucial role in capturing the attention and interest of the target audience. Effective ad creatives should include compelling visuals, persuasive copy, and clear calls to action, all of which work to drive user engagement for enterprise companies.
Landing Page Optimization
By carefully optimizing landing pages to align with the specific goals and target audience of the campaign, enterprise companies can improve user experience, increase conversion rates, and maximize their annual revenue. Effective landing page optimization involves elements such as compelling messaging, clear calls-to-action, intuitive design, and seamless user navigation.
At Digital Logic, we also offer search engine optimization services for enterprise-level companies. Learn more about our enterprise SEO services.
Geofencing
Geofencing marketing presents a valuable opportunity to target your ads to specific locations, ranging from a state or province to even a small five-block radius around your business. This tactic allows enterprises to reach their target market, maximizing the impact and relevance of their enterprise marketing campaigns.
Ad Extensions
Ad extensions are a great way to make your ads stand out. These are extra pieces of information and/or interactive elements. These enterprise marketing campaign extensions are free, making them a cost-effective way to enhance the success of your PPC campaign.
You have the flexibility to apply these extensions at various levels, such as ad groups, specific campaigns, or across all your search ads simultaneously.
Split Testing
Split testing is an essential component of a successful PPC campaign. In a split test, you maintain a control group that remains unchanged while altering one or more variables to observe the impact on your campaign. This data-driven approach enables our enterprise marketing experts to make informed decisions and refine your strategy's performance for better results.
Don't just take it from us...
What Makes Digital Logic One of the Best Enterprise Marketing Agencies?
At Digital Logic, our enterprise marketers understand the unique needs and challenges that enterprise companies face regarding effective digital advertising.
With a deep understanding of the complexities involved in enterprise marketing, Digital Logic offers tailored digital strategies, advanced tools and technologies, and a dedicated team to drive remarkable results and exceed the expectations of our enterprise-level clients. 
Google Premier Partner
As a certified Google Partner, we demonstrate our qualifications and expertise in delivering exceptional client results. By selecting a Google Partner-certified agency like Digital Logic, you can trust in our capabilities and commitment to achieving success in your enterprise marketing initiatives.
Higher ROI Than Other Digital Marketing Agencies
Digital Logic consistently generates a higher return on investment (ROI) for enterprise businesses by implementing strong digital marketing strategies that effectively increase sales and revenue. With our proven expertise and tailored approach, we prioritize delivering measurable results and maximizing ROI for our clients.
Experienced PPC Advertising Team
Our experienced PPC advertising consultants are well-versed in utilizing advanced enterprise marketing software to drive highly targeted and effective advertising campaigns. 
Impressive Client Retention Rates
As a reputable digital marketing agency, Digital Logic excels in customer relationship management, evidenced by our proven track record of delivering exceptional results and maintaining a high client retention rate (97.3%, to be exact).
Increase Revenue With Enterprise Marketing Solutions From Digital Logic
At Digital Logic, our tailored strategies, combined with years of experience and an arsenal of cutting-edge enterprise marketing tools, empower the businesses we work with to reach their target consumer, drive conversions, and achieve remarkable revenue growth. 
Speak to a specialist at Digital Logic today to harness the skill and expertise of our team of seasoned internet marketing service professionals and unlock the untapped potential of your enterprise website.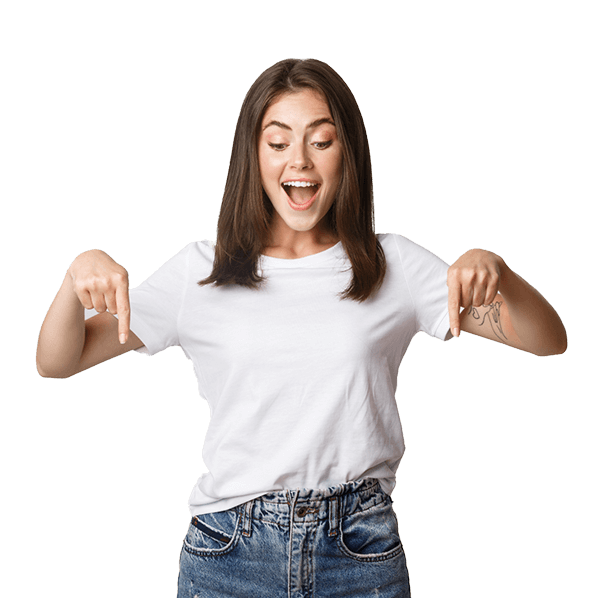 Shoot us your email and our team will be in touch about your proposal