SEM vs SEO vs Paid Search Advertising
Google divides the search results into two different categories: paid search results and organic search results.
So, when a business owner chooses to invest in digital marketing to grow their business, they're left with a common question: "Which is the better investment between SEO and SEM? Should I invest in growing my organic traffic, or should I capitalize on paid ads?"
Which is the Best Investment for Your Business?
In order to make an informed decision, you really need to understand the differences between the two and grasp how each digital marketing strategy will affect your business, both short term and in the long run.
SEO vs SEM
The main difference between search engine optimization (SEO) and search engine marketing (SEM) is that SEO focuses solely on gaining organic traffic from search engines, and search marketing takes the organic SEO strategy and pairs it with paid search listings to drive traffic from both organic search queries and targeted ads.
SEO marketing services focus on optimizing a website's content and link structure so that it will gain higher rankings in search results pages for desired keywords.
You can also invest in PPC advertising so that your website will show up in the paid listings, as well.
SEM strategy focuses on bidding on keywords using Pay-Per-Click (PPC) advertising / Search Engine Advertising on top of building your organic traffic through SEO.
So, your SEO strategy will focus all energy on ranking higher in the organic search results. Your SEM campaign will tap into both SEO and PPC marketing strategies to get your website more traffic.
SEM is the broad, umbrella term that includes an SEO strategy and PPC strategy to generate traffic.
Now that we've explained the basic definition of search marketing let's move on to the major differences between SEO and SEM.
SEO vs SEM Overview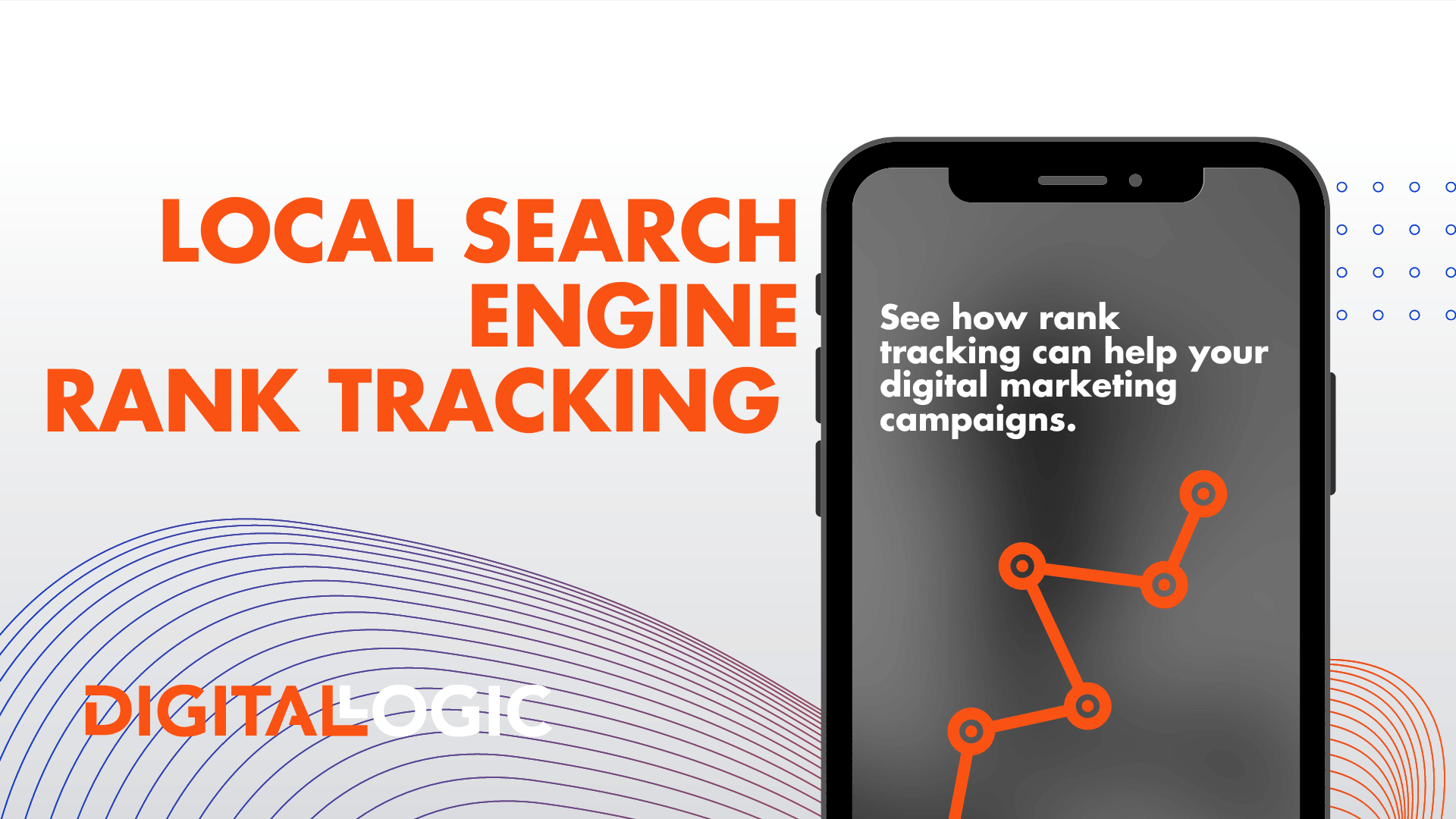 What Is Search Engine Optimization?
What is SEO, and how does it work?
You'll hear most digital marketing agencies refer to search engine optimization as SEO. Others call the term organic marketing or natural search engine strategy.
SEO is an organic strategy that focuses on maximizing the number of visitors that visit your website. This strategy means that you will need to continually optimize your website, in order to rank highly on Google's search engine results page.
Websites with SEO-friendly content will index higher when Google or other search engines begin to crawl the site. This, in turn, increases the odds of that website ranking higher on the search engine results pages, commonly called the 'SERPS.'
There are hundreds of ranking signals that Google uses in its algorithm to determine which websites will rank high and which will not.
We go into more detail in these posts:
But, for the purpose of understanding, we'll break these ranking signals down into 4 main subcategories:
On-page SEO

Off-page SEO

Technical SEO

User interaction signals
What Is Search Engine Marketing (SEM)?
Remember how we explained in the beginning that SEM strategies combine SEO and paid ads?
So, in addition to everything we just explained about SEO also applies to SEM. Now, we're adding in ad campaigns in order to drive traffic, as well.
Search engine marketing, or SEM, is a process within digital marketing to promote a website. By using both keyword research and ad spend, you're able to gain more traffic by increasing visibility on the search engine results pages.
Using a paid strategy is essentially advertising your website on popular search engines, such as Google or Bing, in the event that your page is unlikely to reach the first page of the SERP naturally, or organically.
If you compare your page with other websites and see that your competitors have stronger backlink profiles and more relevant content than you're able to produce, then paid strategies are a great way to start driving your target audience to your website. Instead of having to rank higher to get website traffic, you can pay per click to appear at the top of the searches of specific keywords using Google Ads.
Paid tactics are also used in conjunction with SEO when keyword research shows that the value associated with a specific keyword is worth spending the marketing budget to rank organically and show PPC ads for that same keyword.
This is a pretty common practice, especially when marketing for lawyers or marketing for the healthcare industry.
PPC Ads
The most well-known platform for delivering paid search campaigns is Google Ads, formerly Google AdWords. Microsoft's Bing Ads platform is at a distant second. It still offers many of the same features for advertising on the search engine as well as other Microsoft properties, like Xbox and Skype.
By using Google Ads, you can get ads to appear at the top of Google search results for specific keywords you select. You'll only pay for the clicks that you receive on your ads.
SEO and SEM start to get confusing for those who are trying to budget for digital marketing expenses. Because, depending on your region, sometimes, digital marketers will use the term SEM when speaking about their PPC campaigns or other paid search activities.
Either way, PPC advertising has its own unique set of key points that help to drive traffic to your website:
Bidding
Quality Score
Ad Copy
Account Management
SEO and SEM: Which is Better?
The main difference between SEO and SEM strategies is speed.
Yes, SEO takes a lot of time. This is especially true if you have a new site with no preexisting backlinks.
On the flip side, if you focus on building your website traffic organically while running PPC or SEM ads, utilizing the search engine marketing strategy, you can start seeing conversions by the next day.
You may not get the best return on investment initially, but if you work with an experienced PPC marketing agency, you'll start to see better returns after a month or so.
A lot of business owners and new marketers are drawn to the idea of SEO because "it's free."
Sure, you don't have to pay every time someone clicks on one of your ads. But, by no means are professional SEO free. It takes years to be able to
write professional SEO content
, and those who do it well will
and should
charge for those services.
Ranking number one for a keyword that converts in your industry is a nice place for a business to be. However, it takes time, effort, and usually a decent amount of money to get there, even organically. 
But, once you're there, with a little upkeep, you should be able to hang out there for a bit.
This isn't the case with paid advertising. Once you stop paying, you immediately stop showing. 
When Should You Only Focus on SEO?
The only time we really encourage someone to only focus on SEO is if he or she has an extremely limited budget.
You may not be able to see a solid ROI on your SEO budget for a year, but investing in SEO is always a smart decision, because it will eventually pay off.
SEM Traffic
SEM traffic is one of the most important sources of web traffic for your business. It can target specific keywords that are likely to generate leads on your website.
Search engines are the most common tools for finding a known solution to a problem. They're also used to answer a specific question, or when learning how to do something.
If someone clicks on your website from the search results for their question, they are more likely to take the desired action when browsing your relevant web pages. Depending on the relevancy of the displayed web pages, SEM traffic is likely to be more valuable than other sources. This is because it connects searchers with the products, services, or information they are already looking for.
SEO vs SEM Traffic
Some digital marketers debate with each other about which tactic is better for bringing in sales: SEO vs SEM. Good long-term SEO is the best approach. Quality SEO is worth it-the long-term value of the traffic compounds over time.
Do the math on what the clicks would cost if you were buying that traffic instead of getting it for free.
Learn more about SEO traffic.
You can either try to gain traffic by learning and implementing SEO yourself, or you can hire an SEO agency. If you decide to hire an SEO Agency for monthly SEO packages, then make sure to check out reviews first. Also, have them show you "before and after" metrics from current and former clients. We start you off with a list of questions to ask when hiring a digital marketing agency!
If you are launching a new website and want to have immediate search engine visibility, then it would be a good idea to create a Pay-Per-Click (PPC) or search engine advertising campaign. You want to reach the first page of search results since it takes far less time than ranking with SEO.
It would be unwise to only use PPC campaigns without also doing search engine optimization as part of a more comprehensive, long-term strategy.
Even though SEO can take longer to show results, in the long run, it will be a far less expensive strategy. Establish credibility that you may not be able to generate using paid search campaigns alone.
SEM vs SEO vs Paid Search FAQs
SEO is a specific set of actions that primarily focus on optimizing your web pages. This can increase the number of website visitors from search results pages, and improve the visitor experience on your site. SEM includes this plus traffic from paid search listings.
Start with web design best practices.
Then think about the questions that your potential clients ask. Write a list of the top 20 clients your potential clients are asking, and then you'll have a list of 20 blog topics.
Search engines are very intent-driven, meaning that people ask the questions and you should answer them with your content.
Learn more about the digital marketing services we offer.
There are two primary areas of focus when it comes to doing SEO. Some activities centered around on-site SEO. Other activities are off-site SEO.
On-Site SEO means applying specific changes to your website or blog so that it is more "search engine friendly." Off-Site SEO is the process of getting backlinks and shares from other websites to increase your website's value. You can achieve this using certain keywords or terms when viewed by search engines based on content and context.