Chiropractic SEO Services to Grow Your Practice
If you're working in the healthcare industry, you're probably quickly learning that your digital marketing strategy is not more important than ever. The competition amongst local chiropractors is becoming more and more steep. A few short years ago, having a professional chiropractor website design was enough to put you ahead of the marketing trend. Now, having a flashy website won't do your chiropractic practice much, if any good.
Many chiropractors (and healthcare professionals, in general) believe that they can't afford to invest in chiropractor SEO services. The truth is: you can't afford not to invest.
Whether you've tried to learn and attempt chiropractor SEO by yourself or you've previously hired an unsuccessful digital marketing agency, if you've attempted to gain organic traffic by optimizing your online content and failed, we know that this can be disheartening, especially as a practice owners who is already juggling too much. And, to add insult to injury, you continue to see your local competitors consistently outrank you and convert visitors that could have been your patients.
The good news is that increasing your digital footprint has never been easier with chiropractor SEO services from Digital Logic, an award-winning healthcare marketing agency.
At Digital Logic, our chiropractic SEO services will help your website rank higher on the search results. And, over time, this results in a dramatic increase in organic traffic to your site. More traffic means more patients.
Digital Logic's team of highly-experienced healthcare SEO professionals have a proven track record of helping healthcare professionals across the United States get the online traction that they need to grow their practice online. This is attributed to both our in-depth understanding of how SEO works and how the process is best applied to the healthcare sector.
Our unique chiropractic SEO strategy is built on our deep understanding of the foundation of SEO and chiropractic content creation.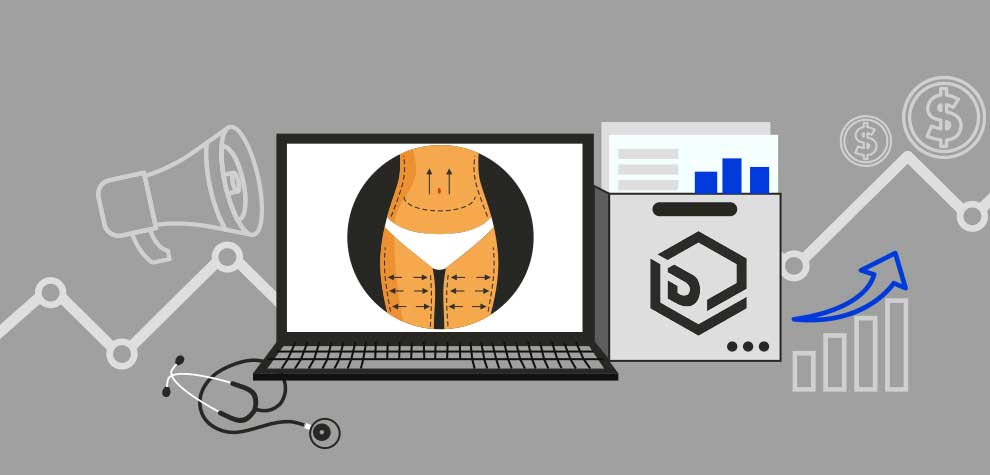 Plastic surgery marketing refers to the marketing strategies plastic and cosmetic surgery providers, and practices use to attract new patients and increase awareness of their
Read More »
Orthopedic marketing refers to the marketing strategies orthopedic surgeons and orthopedic providers, and practices use to attract new patients and increase awareness of their orthopedic
Read More »
What is SEO for Chiropractors?
Chiropractor SEO is a term that's used to describe search engine optimization services that are provided specifically to chiropractors or those operating chiropractic practices. Search engine optimization is a digital marketing strategy in which a person or business's online content is optimized to rank higher on search engines, such as Google.
SEO helps you target chiropractic patients by appearing higher in the search results for relevant search queries, such as "chiropractor for migraines" or "chiropractor near me".
Why Do Chiropractors Need Search Engine Optimization?
According to recent online statistics, if you aren't ranking in the first three organic search results, your patients are 75-80% less likely to find your chiropractic practice online.
So, the fact of the matter isn't just that chiropractors can benefit from chiropractic SEO services, these services are critical to the success of a practice.
When you invest in professional SEO services from a reputable healthcare marketing agency, your website will begin to rise in the search results. This means that when potential patients search for a specific service that you offer, a good chiropractic SEO strategy will help your website appear for those searches.
Many chiropractors and business owners believe that having a professionally developed website will get them traffic. And, sure, having a well-designed website is a good start, but now, it's nowhere near enough to get you the traffic necessary to sustain your chiropractic office.
If you are not consistently improving your presence on search engines, your chiropractor site will be left behind. Your patient leads will normally come from search queries, not how flashy your website is.
In case this isn't enough to convince you, here are a few local search statistics:
The first 3 links on Google's search results get 95% of all traffic for that search term.

90% of consumers look at online reviews before purchasing or selecting a local business for a service.
What do Digital Logic's Chiropractor SEO Services Include?
At Digital Logic, we have a proven track record of providing the best chiropractic marketing strategies that are designed to help you reach potential patients and retain your existing patients. We provide SEO services for individually practicing chiropractors as well as multi-location practices.
As part of our professional chiropractor SEO services, your practice will receive the following:
Free SEO audit

Dedicated account manager

In-depth keyword research

Completely custom chiropractor SEO strategy, including a local SEO strategy to rank your business faster on a local level

Monthly or quarterly reporting

Online directories and Google Business profile optimization
We provide these services to all of our healthcare clients and more!
How is Digital Logic's Approach to Chiropractic SEO Different?
At Digital Logic, we offer completely custom SEO packages for all of our clients. While we do personalize your strategy to fit the needs of your chiropractic office, the following tactics will guide our approach:
Local Industry and Competitor Research
When we speak with a prospective client, at Digital Logic, we always offer a free chiropractic website audit and competitive research. This helps us discover the current status of your website's SEO position and content. Our initial research helps us to determine which marketing services will benefit your practice the most, and how much time we need to allocate to implementing those services. From here, we'll work with you to come up with a competitive budget for your monthly marketing services, based on what we find.
More information on local SEO services pricing.
Any time we start a chiropractor SEO campaign, we start by compiling a list of potential keywords to target. High-value keywords are essential to creating the quality content necessary to drive high volume and quality traffic.
Having better chiropractic keywords creates a better likelihood that the preferred patients who are searching for a local chiropractor will visit your site. Having more website traffic will generate more appointments, leading to more patients, and you guessed it-more revenue!
As a healthcare marketing agency, we have many tools at our disposal to help us conduct keyword research. These tools help us pinpoint exactly which keywords we should aim to rank for.
We consider an array of factors when we begin the process of on page SEO for chiropractors. A few of the basic tasks include title tags, SEO-friendly content, meta data, and internal linking.
When it comes to content creation, we rely on our research to dictate which terms we'll try to rank for first. Oftentimes, in order to rank for the short-tail keywords that most businesses prefer, we'll need to focus also on creating supporting content for those keywords. Examples of high-value and high-competition short-tail keywords include terms like, "chiropractic massage" or "chiropractic adjustment".
Our supporting content may include blog posts such as "Are Chiropractic Massages Safe During Pregnancy?" or "How a Chiropractic Adjustment Can Alleviate Neck Pain". While these types of posts won't directly bring your chiropractic clinic more patients, it will help your site rank better on search engines, such as Google.
Earned Media and Backlinks
Backlinks are a type of external linking. When you invest in chiropractor SEO services, we'll reach out to other authoritative websites to see if we can write guest posts in exchange for quality backlinks. The goal is for other websites to start referencing your content when they're building out their own content in the future.
Earning a credible backlink can increase the traffic that goes to your chiropractic website. When your website is referenced by another credible source, this gives your page more authority or credibility and also makes your entire website appear to be more credible to search engines.
Directory Listings and Google Business Listing Optimization
We'll optimize your Google business profile by verifying your business listing and providing Google with all of your updated information. This includes:
Business hours

Business address

Contact information

Chiropractic specialties

A description of your practice using relevant chiropractic keywords

Optimized photos of your chiropractic clinic

Google map schema
Once we've ensured that all of your information is the same across your Google profile and other online directories, we'll regularly post on your Google Business profile to share promotions, upcoming events, and announcements.
While most chiropractic SEO strategies will stop at content creation or technical SEO, at Digital Logic, we take the SEO process a step further. We continue to test your on page SEO content, your design, and your anchor texts.
It's important to understand that keywords aren't a stagnant staple. Keywords that weren't popular a few months ago may be very popular today. In order to stay ahead of other chiropractic practices in your area, you'll need to ensure that you are ranking for the keywords with the highest search volume. The way that people search for chiropractors (or any business) changes over time. The best SEO agencies understand this and offer conversion rate optimization services as a part of their inclusive SEO packages.
Reasons to Invest in Chiropractic SEO Services
Because SEO efforts are a long-term investment, many chiropractors find it difficult to see the value, but SEO for chiropractors is a smart investment for chiropractors who are looking to grow their business in the long run.
SEO for chiropractors will:
Increasing your SEO ranking is the best way to build your brand awareness. When you optimize your web pages for search engines, this helps Google, Bing, Yahoo, and potential clients know exactly who you are and what you do.
All user searches won't directly correlate to a new patient. Similarly, not every user that searches for your services will click through to your landing page. But, they will still see your name on Google's search results. This still builds brand awareness, and if in the future they do need your chiropractic care services, they'll know where to find you in the local search results.
Search engines genuinely do level the playing field for businesses.
So, even if you're a brand new chiropractic practice owner, if you partner with the right digital marketing agency, your chiropractic website can outrank the family chiropractor down the street who's been in business for 30 plus years. And, on the flip side, if you are that other local chiropractor who believes that your good reputation will float you through until retirement, as we say in the south, don't count your chickens before they hatch.
Attract Patients Who are Looking for Your Chiropractic Services
The beauty of SEO optimization is that it helps your chiropractic website show up in search results for more that your chiropractic care facility's name. When you partner with Digital Logic, you'll also show up for more valuable local searches that reflect your service offerings.
In order for local businesses to target high-converting keywords, the website content needs to include those keywords.
So, for example, if you're wanting to rank for best local chiropractor, you'll need to have relevant content that discusses why you are the best chiropractic care practice in your area. You can also include online reviews and a direct link to your business listing on the Google map.
If applicable, you can also include a list of local physicians that refer patients to you. This will help establish your local authority as a chiropractic care provider.
Use Search Engines to Educate Qualified Prospective Patients
The best and most organic way to earn a prospective client's trust is by education. When you take the time to create useful and relevant information, this demonstrates to potential clients that you care. The more local searchers know about you and your chiropractic practice, the more they'll grow to trust you. As an added benefit, new patients who are better educated about your chiropractic care are generally easier to work with.
Convert Chiropractic Website Visitors into Paying Patients
The goal of all digital marketing efforts is to convert those who search for the preselected search terms to paying clients.
In order for this to happen consistently, your website should contain all of the necessary information that a searcher would need to contact you. Your contact page should include your business hours, physical address, phone number, and a form to contact you online.
Other "bottom of the buying funnel" topics, such as insurance providers your practice accepts, testimonials, awards, etc. are normally the last pages that your potential patients will comb through before choosing your chiropractic practice and filling out your online form.
The information needs to be visible and easily accessible without being overwhelming. You want the conversion process to be as simple as possible. So, in terms of your requested form information, we'll only add what's necessary for communication: name, phone number, and why they need your chiropractic care.
The conversion process doesn't always happen overnight, and no two local searches will ever have the same steps towards conversion. For this reason, the experience of a professional chiropractor SEO agency is extremely beneficial. We know how to convert new leads into new patients.
At Digital Logic, we're confident that our chiropractor SEO strategies will help your business grow.
Start Growing Your Practice Today With Chiropractic SEO Services
At Digital Logic, we are some of the best healthcare marketing professionals in the industry. Our drive for success, paired with years of digital marketing experience has allowed us to help countless healthcare professionals grow their practices across the United States.
If you're ready to grow your chiropractic practice with the help of our search marketing services, give us a call at 318-678-5020.