Best dental website design services to drive more traffic.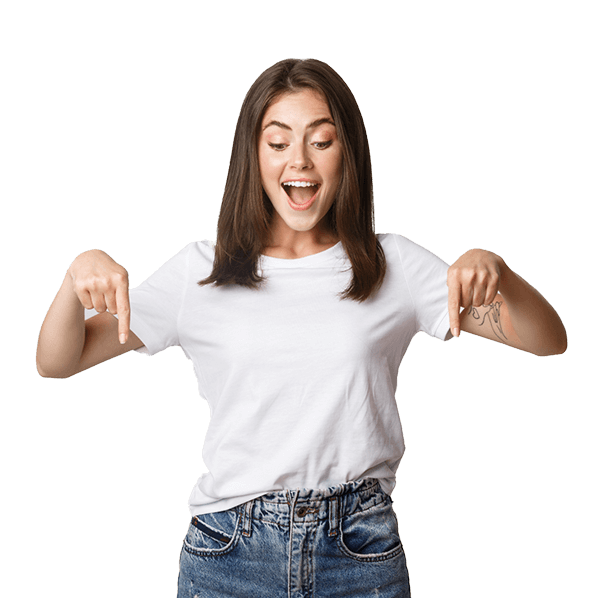 93%
of of online experiences begin with a search engine
74%
of dental practices plan to increase digital marketing budgets next year.
77%
of patients choose a provider that offers online scheduling.
Custom Dental Website Design
If you want to have a successful dental practice, you can no longer rely on word-of-mouth to be the focal point of your online marketing efforts. Even with a referral, most will go to the internet to check out a place before they try it out. This happens tenfold in the healthcare and dental industry. People want to know that they're in good hands.
Never underestimate the power of dental anxiety!
Most will stick with one dental office for life. This means that finding the right dentist is a big deal for prospective patients. They will search tirelessly online until they've found what they believe is a good fit.
Because of this, the quality of your website is one of the most important factors when it comes to converting new patients.
Your dental marketing strategy starts with a high-quality, high-converting website.
Your dental office is unique, and that should be reflected in your custom dental website design. At Digital Logic, our design team listens to what makes your practice stand out, then translates that into a custom website design that helps persuade potential new patients to choose your practice.
Why is it Important for Dental Clinics to Have a Website?
A new or redesigned dental website will help to jumpstart your dental SEO services or dental PPC services, impress potential patients, and ultimately be a part of what helps grow your dental practice.
Our dentist website design lays the foundation for all of your dental practice's online marketing efforts.
Our design team starts by creating a website that is:
Clean and simple
Optimized for SEO
Fast-loading
Mobile responsive
Why does this matter?
Our dental websites are in a better position to rank in Google searches, then attract and convert new patients.
Website Design for Dentists: The Digital Logic Method
Our team is made up of super-talented website designers, writers, SEO experts and Google Ad specialists.
We all work together in order to create completely custom dental websites that stand out amongst the competition.
Our SEO team carefully plans content with our website development team to ensure we don't hit any delays when working with clients.
Dental sites designed by Digital Logic are:
Built with WordPress for easy in-house updates
Cost-effective
Able to give clients a high ROI
Optimized to rank better on Google
Designed to drive new patients
Custom Dental Website Design: Balancing Art and Functionality
Your website is the first thing that your prospective patients see-your first opportunity to make a good impression. It's the hub for all digital marketing efforts, including social media marketing, dental SEO, paid advertising, so on and so forth.
So, many times, when potential customers see an outdated website, they assume that the practice doesn't care about its patients. They associate the quality of your web presence to the quality of the dental services you provide.
Naturally, everyone has varying opinions about what makes a dental website design "good". Digital Logic takes a data-driven approach to website design.
Your dental website design in and of itself won't produce new patients out of thin air. Most digital marketing agencies treat website design like a piece of digital art, belaboring the tiniest details that don't really do much to actually convert your website visitors into paying patients.
Although great dental websites alone won't produce new patients, poor design can turn away some of the most profitable patients. So, it's essential to study your website visitors' behavior and then design the website to suit the needs of your potential patients.
But, how do we do this?
In order to analyze the data of your potential or new patients, we can install a "heat map" on your dental website. By studying where your visitors spend the most time, we're able to optimize the online experience, which will improve your dental practice's conversion rate.
Our dental website designers also have extensive knowledge of what size, color, and location of buttons convert the most. They know which menu structure, layouts, and elements work best with each practice type. These are truly pieces that matter because they affect visitor engagement and conversion!
This is where the balance between design and functionality comes into play.
So, while other dental marketing agencies will be more than happy to change out your blue color scheme to meet your aesthetic tastes, at Digital Logic, we really focus on delivering new patients!
If you want to reach a bigger audience, you'll want to advance your branding efforts. Your dental website is the best way to do this. We separate your specific dental marketing goals from other specialties, such as orthodontic marketing or periodontal marketing, so that your potential patients know exactly what your practice has to offer!
Whether it's a color scheme, font selection, use of graphics or logo, design aesthetics are all part of the dental marketing equation that our dental website designers use when crafting your website.
But, your dental website must also load quickly, be mobile-friendly, and be optimized for dental SEO. The website must be easy for your potential or new patients to navigate and find what they're looking for.
What is the Average Cost of a Dental Website?
If it were cheap and easy, everyone would have an amazing website. Regardless of your budget, it is extremely important that you hire a reputable dental marketing agency with a good, provable track record with great dental websites. You should also employ an agency that specializes in SEO, as this will be the piece that determines the long-term failure or success of your dental website.
At Digital Logic, we focus on creating a fully customized experience that is unique to your dental practice.
We know what works and what doesn't.
Our main goal when working with website design clients is to find a unique point that defines your practice and build out the dental website from there.
With a design in mind, we then switch our focus to creating an SEO-friendly website.
Because, in the end, there's no point in creating something flashy and beautiful that nobody visits.
So, we focus on giving our clients the foundation of optimization, so that they're able to be in a better position to reach the first spots on search engines.
Most web designers don't realize that even the smallest of errors during the design or development process completely prevent a dental website from ranking. This, in turn, will prevent you from getting web traffic.
Because we are a marketing agency that specializes in SEO, we're always looking at the bigger picture, even for our website-design-only clients.
We know there's a pretty good chance that you'll be so impressed with the dental marketing services that you'll eventually employ us to work on your continued marketing strategy! You get what you pay for, and dental website design is no exception.
Main Features of Dental Websites
While not all of these features are mandatory, we typically suggest the following:
Digital Logic: a Professional Dental Marketing Agency
There are a host of benefits to having a high-quality, reliable dental website design. 
While some dentists will see it as an unnecessary expense, this really is the most effective and quickest way to scale your dental practice. But, it's important that you hire the best dental marketing agency for the job. 
We are a small business, ourselves. So, we understand the challenges that come along with day-to-day operations and are here to help! Our dental web design and development team can create a website that will help you stand out from the competition and better connect with new patients.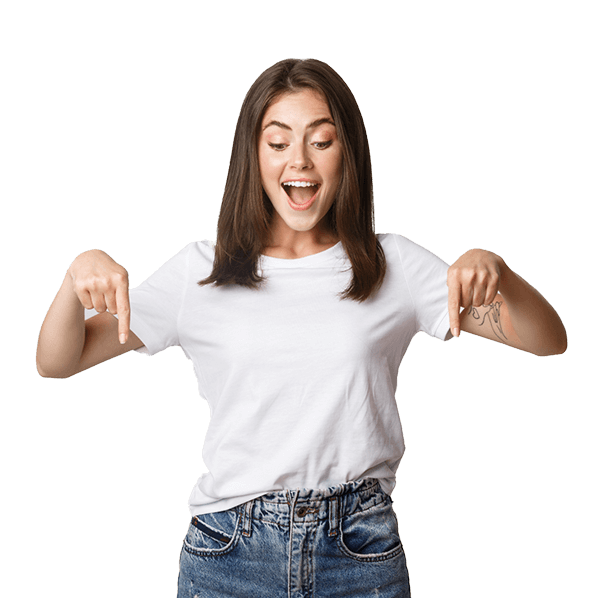 Shoot us your email and our team will be in touch about your proposal