Best dental pay-per-click management to drive more traffic.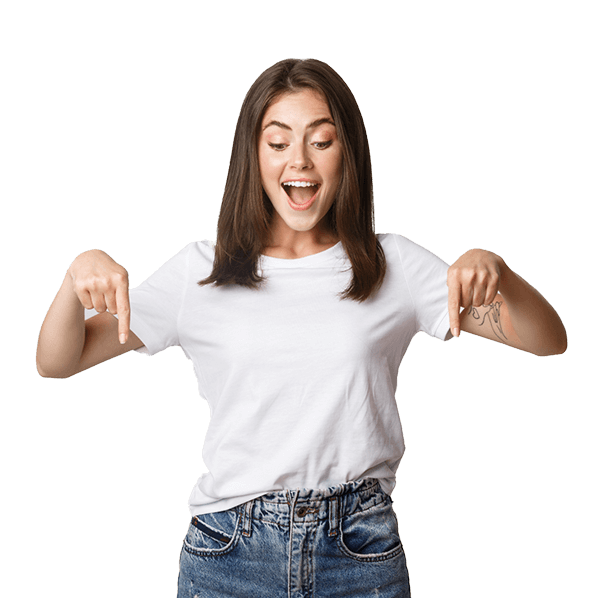 93%
of of online experiences begin with a search engine
74%
of dental practices plan to increase digital marketing budgets next year.
77%
of patients choose a provider that offers online scheduling.
Dental advertising will get you there, but what determines the difference between getting a great return on investment and continuing to fade into the background online? Dental PPC, or pay-per-click advertising, helps your dental practice get in front of the right people at the right time in their searches.
Dental PPC Agency
As a Google Certified Partner Agency, our team of dental marketing professionals has years of experience navigating Google's ongoing challenges. We stay ahead of the curve when it comes to technology because we believe that's what our clients deserve: a dental marketing company that's always one step ahead of its competitors.
What is PPC Advertising for Dentists?
Dental PPC advertising is a highly-targeted form of online advertising. It ensures that your ads are shown to local prospective patients who are currently looking for the services that you offer!
Digital Logic is a professional healthcare marketing agency that specializes in PPC for dentists and PPC for orthodontists. If your PPC efforts are currently falling short, we can help your practice grow!
How Can Your Dental Practice Benefit from PPC Advertising?
Ease and convenience are usually the top considerations when potential patients look for dentists online. Most searchers are looking for local dentists and are ready to book immediately. So, we design our Google Ad PPC campaigns accordingly.
Perks of Using PPC for Dentists
A few perks of using PPC for dentists to market their dental practice include:
With dental PPC advertising, you only pay when someone clicks on your ad. So, you aren't wasting your budget promoting services to an uninterested audience. This results in patients who need your services funneled directly to your dental website.
Paid search ads are always displayed in the top two or three positions so potential patients will see your practice first.
Dental PPC is one of the fastest ways to get more leads to your website.
Dental PPC Ads Results
Every campaign undergoes an onboarding process, so they're in the best position possible to have a successful dental internet marketing strategy.
As a respected dental PPC marketing agency, we learn which types of new patients you want to reach and work with you to establish an effective budget, discuss landing page options, and come up with an airtight plan for dental leads generation which includes:
Targeted Keyword Selection for Dental Offices
When you hire a dental marketing agency, you're paying for the dental PPC ad and the experience.
The more experienced your digital marketing team is, the better your ROI should be.
For most dental practices, it will be expensive to bid on broad keywords, like "implant dentist." These words are competitive and too general.
Instead, we suggest switching the focus to geographic targeting. So, opting to use keywords that will most likely drive leads in one specific location. So, more along the lines of "dental implants in Shreveport" or "pediatric dentistry in Dallas."
We try to narrow down our target audience and be as specific as possible-both in terms of targeting and target keyword selection when building PPC for dentists' campaigns.
A few ways we do this include:
Using a call tracking system to see which of your existing PPC ads are converting leads into patients,
Analyzing those calls to determine which words prospective patients typically use when they do contact you,
Considering longer keyword phrases that reflect natural searches
Listing negative keywords, such as free or cheap, to keep your cost down and reach the correct audience.
Building out a solid keyword strategy is the foundation of a successful dental PPC campaign.
Most dental practices, regardless if they're single or multi-location, can benefit greatly from geotargeting. Your potential patients who are searching online for dental services want to see nearby options. With geofencing for dentists, you can target those areas that you want to convert. If there are specific areas that you don't want to market to, you can use geofencing to target your dental ads accordingly.
When geofencing, we find it's best if we:
Let your potential patients know where you are by including the name of your practice location in your dental PPC ads
Use location extensions where appropriate
Group similarly performing locations or markets into one campaign to further optimize your budget spend
Well-Optimized Campaign Structure
Organizing your Google Ads account is just as important as your keyword strategy. A good campaign structure will help with budgeting, optimizing your account, and improving your quality score, as well as reporting.
In order to do this, we recommend:
Creating separate dental PPC campaigns for branded search terms versus non-branded terms
Segmenting keywords by the buying stage or awareness level in order to deliver the most useful information to the potential patient
Not creating accounts for each location. We suggest grouping all of your locations into a single account, so you can share the conversion data across all of your campaigns
We try to build a campaign structure that supports your goals, specifically. Most dental practices operate in multiple locations, with specific pay-per-click campaigns for each.
These locations may have different goals and budgets, and offer different services.
A brand-new dental office may be focusing on building brand awareness and gaining new patients. A nearby location may be struggling financially and want to promote a discount on services, like teeth whitening.
A segmented campaign model allows us to control your budget in order to meet those specific practice objectives. We ensure that you don't cross over into terms that relate to periodontal or orthodontics marketing.
However, if your multi-location dental group is working towards a collective target, like a specific cost per acquisition or volume goal, in those cases, campaign consolidation and smart bidding can help us create a more efficient campaign strategy and, in some cases, even reduce your advertising cost.
Budget Recommendations
As cliché as it sounds, one of the advantages of hiring a professional dental pay-per-click agency is that we've done this before.
So, based on data from hundreds of similar campaigns, we're able to predict which budget will work the best. We can tell you if your desired campaign budget will see a positive return on investment before you even start. This means that we'll only set up campaigns on your behalf that we feel confident in, for both conversion and your return on investment.
We don't like losing.
Optimized Landing Page Development
Conversion-driven landing pages are a must when it comes to dentist PPC advertising.
If your current PPC campaign sends your lead to the homepage, that's a no-go, for us.
This wastes your resources and confuses your lead. This leads to less effective campaigns. You want your audience to focus on exactly what matters-the service they were looking for when they clicked on your ad.
If you don't have an optimized dental website, Digital Logic can help there, as well!
A targeted PPC ad calls for a targeted, professionally-optimized landing page, a page that is fast, responsive, and optimized for mobile devices.
You want to make it as easy as possible for your audience to do what the vast majority of those who clicked on your ads want to do, which is:
Learn about your practice
Determine where your practice is located
Learn more about a specific service you offer
Determine whether or not their insurance is accepted
Schedule an appointment
Call to schedule an appointment
Dental Landing Page Design
When we design landing pages for dental clients, we keep these points in mind.
We find that when building your dental PPC ad landing pages, it works best if we:
Use a consistent offer from the ad to the landing page
Create a unique, specific landing page for each campaign
Include testimonials associated with the service
Make it easy for potential patients to schedule an appointment
Add a chat option so your audience can get immediate answers
For the best results, we recommend investing in dental SEO services or orthodontic SEO services, as well as dental web development services. This ensures that the keyword research and website experience are always up to date and performing to maximum potential!
Call Tracking and PPC Ad Testing
If we can't track it, we can't improve on it. We truly believe that. At Digital Logic, we assign unique tracking numbers to each dental ad campaign to measure its effectiveness-response and conversions.
Also, we feel it's important to test call-only campaigns for dental practices. As we mentioned, we like numbers, statistics, and tracking data. So, here's a fun fact:
Did you know that 61% of organic Google search traffic comes from mobile?
This is great for dental offices that want to get more potential patients to call and book appointments.
Why?
Because the person who is viewing your dental ad already has his or her phone in hand-they're literally just a tap away from calling your practice! That is, assuming that your dental PPC ads are worthy, of course!
Call-Only Campaigns
Not every person wants to fill out a form online. More than likely, your older clientele will want to speak with a person, directly, and that's understandable. A call-only ad will only show up for potential patients who search for a local dentist and have a device that is capable of making phone calls.
When setting up call-only campaigns for dental practices, we:
Assess how your potential patients prefer to make appointments
Develop action-oriented ad copy to encourage potential patients to call
Use call tracking to monitor performance
Only run ads during your normal business hours so we can ensure someone will answer
A/B test regularly to make sure you always have the best-performing dental ads possible
While some of your potential patients prefer to schedule their appointment on the phone, another group of potential patients may prefer the convenience of scheduling their appointment online. For this group, we recommend a site link extension that directs searchers to your scheduling page.
This brings us to the next point, Google Ad Extensions.
Google Ads Extensions
We've all seen what Google ads look like. They aren't big or flashy. They're simple, text-based ads that mostly consist of three lines, with up to 30 characters each. Your dental marketing agency has to communicate a lot of information in that small amount of space.
So, at Digital Logic, we tend to take advantage of Google ad features for digital marketing professionals, such as ad extensions.
Why?
This helps take up real estate on the search engine results pages, thus creating more opportunities for potential patients to click on your ad.
With ad extensions, Google will automatically select which extension to display, based on the audience, device he or she is searching from, location, etc. This will help you increase both your engagement and clickthrough rates. They don't cost anything extra and can really increase your return on investment.
We feel as if every dental office and practice should be taking advantage of this feature.
Google offers an array of ad extensions to help promote different types of content or desired actions.
Here are a few that we use for our dental marketing clients:
Call options that potential patients can click to call your practice directly
Callout extensions provide more room to highlight major selling points, although they aren't clickable
Location information such as address, map, or directions directly below your ad
Promotions, such as "10% off your first teeth whitening service"
Sitelink extensions help feature specific pages on your dental practice website and provide a direct, clickable link
Digital Logic: The Best Dental Internet Marketing Agency
You deserve a dental marketing agency that can help you get new patients, without breaking the bank. We understand that if you're paying for a service, you expect to see results. And, at Digital Logic, we go above and beyond to make this happen for your practice. From tracking calls to removing keywords that aren't converting, we're able to better generate the results you're paying for.

 Our dental marketing agency is here to help you turn dental leads into patients.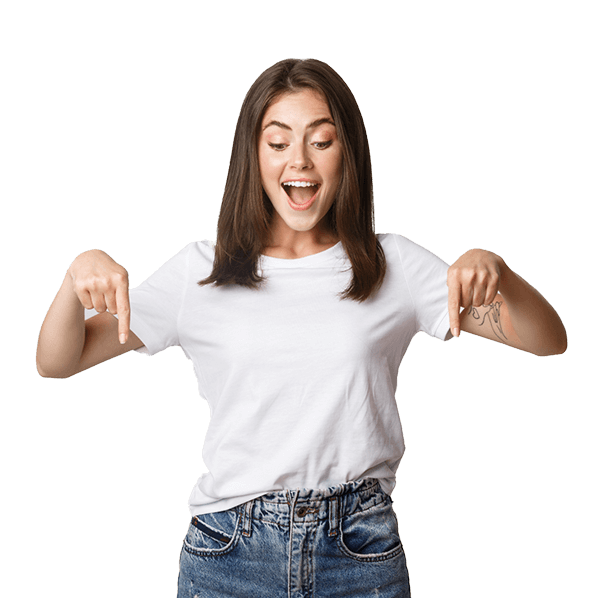 Shoot us your email and our team will be in touch about your proposal