SEO for Hospitals
Right now, more people than ever are turning to the internet for medical advice. Actually, 58% of searchers look online for information on medical treatment options. So, having your hospital show up in the organic search results is a great way to ensure you stand out to potential patients.
But, how can you do this when the healthcare industry is so competitive?
A hospital SEO campaign that specifically targets potential patients can help you appear higher in the search results for healthcare related phrases.
With the growing popularity of healthcare searches, hospital and healthcare SEO are quickly becoming necessary.
At Digital Logic, we're a premier healthcare marketing agency, providing free consultations for those looking to advance their hospital marketing strategies. To learn more about what SEO is and how your hospital or healthcare organization can benefit, keep reading!
What is Hospital SEO?
SEO is short for search engine optimization. This is the process by which a website is improved in order to help search engines, like Google, rank your site within the search results.
A healthcare SEO campaign is made up of a number of best practices that ensure your site is being shown to the audience that is most likely to convert. This can become specific quickly, depending on your specialties.
SEO efforts will also keep your site up to date with any changes, whether it be algorithm updates or plugin updates that alter how your site is displayed.
Without having a good SEO strategy, your hospital's website could fluctuate more than necessary, preventing you from reaching valuable potential patients as your competitors move ahead in the top search engine results page.
This is one reason why we feel it's important to continue SEO long term, as opposed to a one-off implementation.
Why is SEO Important to Hospitals?
Regardless if you are looking to grow your patient numbers or increase the number or procedures that occur at your hospital, SEO is the best solution and long-term, will be the most cost effective way of reaching potential patients while improving the authority of your brand online, not to mention increasing your return on investment.
77% of patients use search engine results before booking an appointment at a hospital or local medical practice. So, it's important to use these searches to your advantage by making your hospital's website as visible as possible.
Healthcare SEO gives you the opportunity to show up higher in the search results for very specific keywords or targeted location phrases, such as "Shreveport oncology."
Oftentimes, high risk or expensive treatments are the most searched healthcare related phrases.
Local SEO for Hospitals
Local hospital SEO can help potential patients find relevant information for their area.
Why Should Your Hospital Invest in Local Healthcare SEO?
There are a host of reasons why hospitals should invest in local SEO services.
Here are the 3 main points to note:
Yellow Pages are a thing of the past.

 Until the past decade, hospitals could take out a large Yellow Pages ad and wait for patients to show up. Now, around 97% of your prospective patients search online for local businesses. And, we all know that Google dominates this market.

Free traffic.

 Online advertising still remains one of the largest costs for business, including hospitals. Ranking high on search engines provides an unending stream of free traffic (once you've paid for your SEO services). Traffic tends to exponentially increase, so starting earlier rather than later is key, here.

Faster results.

 While national SEO can take 3-6 months to start showing results, local healthcare SEO is easier to break through that initial Google search barrier. With a targeted campaign, your hospital could potentially jump to the first position on the search engine results pages within the first month or so.
What Should Your Local Healthcare SEO Campaign Include?
Your local SEO campaign should include:
Setting up a new or enhancing an existing Google Business profile
Making sure that your showing up on popular directories and online review sites
Checking to ensure that all of your information is correct across those directories
Incorporating location keywords into your website content
By including local search factors into your hospital SEO strategy, your site will be more likely to show up with someone searches for location-specific keywords-for example, if a potential patient in Houston is searching for Houston hospitals.
Keyword Optimization: The Key to Quality Hospital Search Engine Optimization
At Digital Logic, we take this step very seriously. We sit down with potential clients and create a quick list of keywords that reflect the hospital's key attributes and services.
A few examples of this could include "cardiac care", "NICU unit", or "oncology center".
We will then take these words and conduct research using various programs to determine what is the best way to utilize these keywords in order to give your medial website a stronger healthcare SEO strategy.
We'll then loosely group these keywords into 2 categories: those with buying intent and those with research intent.
Buying Intent vs Research Intent: Which Do You Need to Rank on Search Engines?
Buying intent includes potential patients who need services fairly soon. For example, "best hospital in Shreveport, LA" leads us to believe that someone needs a procedure done within the next month or so.
By catering to those with buying intent, you'll see faster results. So, we focus on this keyword group initially. We'll feature these keywords on your homepage and build out services pages for keywords that drive a higher number of more qualified leads to your medical website.
Research intent keywords mean that the person is not necessarily ready for your services, just yet. That's ok! These still fit into your medical SEO strategy.
An example of a research intent driven keyword would be "Should I choose a hospital with a NICU unit for delivery?" The person will obviously be choosing a hospital within the next 9 months, and he or she is weighing their options.
Although these keywords do not drive quick conversions, they are also a necessary part of healthcare SEO and are needed in order to rank on the search engine results pages.
We'll take our keyword research and use it to build out your hospital's content.
Hospital Content
The best way to have your hospital's website rank is by creating unique content.
This allows you to become the authority in the online healthcare field with blogs, videos, interviews, patient testimonials, as well as new findings or changes in the medical industry.
Medical conditions and symptoms are also regularly searched topics. So, having a wealth of informational content on your hospital website is a detail that you shouldn't overlook when it comes to encouraging conversions of potential patients.
Not only does high quality hospital content make your site more engaging and informative, it also helps Google understand exactly who you are and what your website is trying to accomplish.
If your website isn't up to par in Google's eyes, your search presence will suffer.
What Should Your Hospital's Website Include?
Many hospital websites only show limited information for each doctor.
But, put your feet in the potential patient's shoes.
What kind of information would entice you to schedule an appointment with one hospital over another?
Physician Information
Your hospital website should contain information about each practicing physician.
Include information, such as:
Education
Specialties
Available hours
Office locations
A photo
If a physician has been recognized for something special in the medical community, it wouldn't hurt to add this either.
Service Pages
You should also consider creating specific pages for the various services your hospital or healthcare facility offers. This will no doubt boost your rankings for service-specific information and allows you to showcase what makes your hospital different.
General Information
Oftentimes, hospital websites leave out some of the most basic and useful information to potential patients.
So, make sure your website answers the typically asked questions, like:
What insurances you accept
How to contact you
What are visiting hours
Where can visitors park
Having this information readily available helps speed up the research process for potential patients.
Being able to quickly find answers to questions will put potential patients more at ease, making them more apt to book with your hospital over a hospital that's website doesn't answer basic questions.
Essentially, your hospital's website is there to hold a potential patient's hand and gently walk them through the steps of conversion. You want potential patients to have feelings of assurance, not added stress, when they visit your site.
On Page SEO to Boost Search Rankings
On site, or on-page healthcare SEO, refers to everything, visible and coded, that make up your website. From the health-related content and graphics to the coding that you don't see, these all make a difference in how your medical website ranks on search engines.
Title Tag
Title tags are a coded HTML element entered into the backend of your medical website that specifies the titles of your web pages. This is what's displayed on the search results pages as the clickable headline for a given organic search result.
A good title tag can mean the difference between someone clicking on your link or choosing another healthcare business over yours.
Meta Description
Meta tags, or meta descriptions show up just beneath the title tags on the search engines. They're comprised of around 160 characters or les and used to summarize what the web page's content is about.
If you choose not to enter descriptions, Google (or other search engines) will select a description for you, based on what the crawlers believe the information is about.
Site Speed
Site speed, or page speed, is simply a measurement of how fast your page loads. This is an important piece that Google's algorithm weighs when choosing which web pages it will show.
Mobile-Friendly Website
Having a responsive hospital website is also a significant ranking factor, particularly in the healthcare industry, where users are searching for urgent information on the go.
44% of mobile users will schedule appointments after finding hospital information online. So, mobile friendliness for your healthcare organization website should be a priority.
Furthermore, Google looks at mobile-friendliness when it considers ranking factors. Therefore, considering how your site's visibility will be impacted by design is a must.
Alt Tags
An alt tag is an HTML attribute that we apply to your healthcare website's images. Not only are these helpful, but they're also required by law for medical practices.
Alt tags provide a text alternative for both search engines and for those who are visually or cognitively impaired.
Header Tags
These are the H1's, H2-H6's found on your healthcare website. Header tags are also an important on page SEO tool, critical for hospital SEO strategies, as they're used to communicate to search engines what is on each page.
Anchor Text
Anchor text links are the clickable text within a hyperlink in your medical content. These are also an important part of SEO for healthcare. Anchor text links show, to website visitors as well as search engines, how all of your content is related to one another.
Lead Acquisition for Hospitals
For many hospitals and healthcare companies, lead acquisition is the end goal of SEO. You'll want to begin by targeting specific keywords with a history of conversion and create a content strategy that will incorporate those long-tail keywords.
When doing so, you'll also need to make sure these keywords are included in your tags, URLs, headings, meta descriptions and alt text for any images added.
As potential patients begin to discover your educational articles and blogs, they'll link to your content. The more links a page has, the more authority Google gives.
With more authority comes higher rankings.
When your hospital website ranks higher in the search results, you're able to generate more leads and get more patients through the doors!
How Can Digital Logic Help With Your Hospital's SEO?
You probably won't ever outrank a website like WebMD. But, if you focus on more long-tail keywords and provide location-based content, your hospital's website will perform well!
At Digital Logic, we understand that the medical field is a time-sensitive industry, and many find it impossible to juggle hospital SEO alongside all of the other responsibilities. This is where we come in!
We can take over all aspects of your hospital SEO strategies, web design and even your hospital PPC efforts, if you'd like. This helps you ensure that you spend your time helping those who need you the most: your staff and patients.
Our team is composed of experienced online marketers that can help ensure your hospital's online success. We conduct extensive amounts of research on your current rankings and why you're there, your competition, and your target audience before we even start tacking down a strategy.
With Digital Logic's help, your website will benefit from increased online traffic, and in turn, your hospital will benefit from seeing more patients.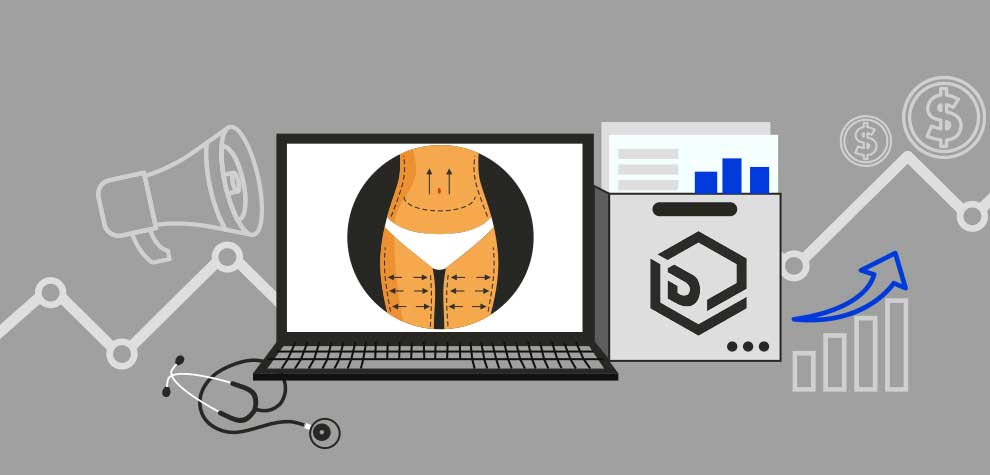 Plastic surgery marketing refers to the marketing strategies plastic and cosmetic surgery providers, and practices use to attract new patients and increase awareness of their
Read More »
The best online hospital marketing techniques to engage local consumers and keep them engaged with your hospital system.
Read More »
Orthopedic marketing refers to the marketing strategies orthopedic surgeons and orthopedic providers, and practices use to attract new patients and increase awareness of their orthopedic
Read More »