Hire a Top SEO Agency For Franchise Marketing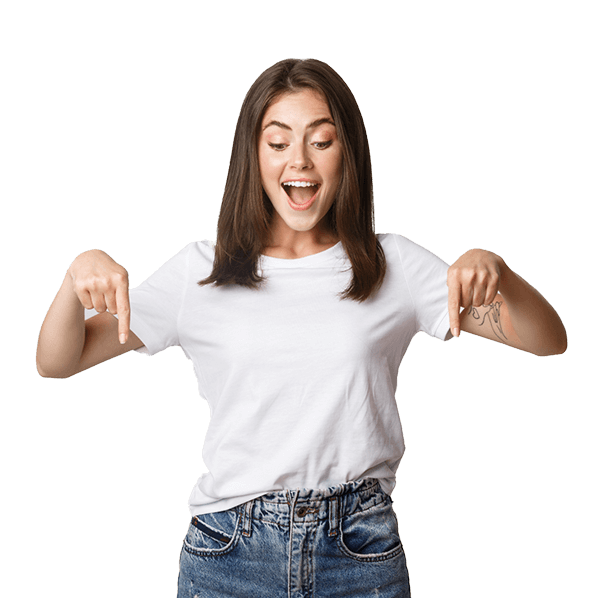 Brands that invest in data-driven marketing at scale can increase net sales value by 5% and marketing efficiency by 20%.
63% of companies increased their digital marketing budgets in the last year.

Grow Existing Franchise Businesses and Find New Opportunities For Growth
of local searches go to local suggestions by Google.
Similarly to many other businesses, franchise businesses have increasingly relied on online visibility and organic traffic to generate qualified leads. This means that the most popular search engines, like Google, are essential for getting prospects to find you online.
Search engine optimization (SEO) is essential if you want to appear in national or local searches. It has many incredible benefits for franchise businesses, including lower acquisition costs per customer, higher ROI, and increased online visibility.
Creating and executing solid franchise SEO strategies will take your franchise brand to the next level. Many people underestimate the power and reach of franchise websites appearing at the top of Google search results. One of the best ways to get there is through a comprehensive SEO strategy.
Whether your franchise locations are local or nationwide, Digital Logic has the tools you need for your business to succeed in online organic marketing. Depending on your specific needs, our team has what it takes to execute an effective national or local SEO strategy to help your business grow.
To learn more about our local franchise SEO services or our franchise advertising services, schedule a call with one of our SEO specialists. We'd love to discuss the best strategy for your business and help you achieve the growth you've been searching for. Our case studies showcase how effective a good SEO strategy can be for franchise business owners.
Search engine optimization (SEO) is the process of optimizing franchise websites to increase their visibility an organic traffic on search engines.
Search engines like Google and Bing have certain standards for websites in order for them to rank well and generate more traffic. Many of these standards focus on the user experience, but others are more technical in nature.
The better that franchise websites can execute these standards, the more likely they are to rank highly on Google. Specifically, they can rank more highly for the phrases that your ideal customers will be searching for. When potential franchise owners want to learn more about owning a franchise location, it's important that you be able to answer their questions.
Franchise SEO strategies are very different from other national and local SEO services. For this reason, working with a top SEO agency is the best choice you can make. The team at Digital Logic is here to help you learn about the benefits of SEO that you can bring to your national or local business.
While some buyers would go through a franchise broker to purchase a franchise location, many others will look online. Those searching online will search terms like "investment franchises in Chicago." This is a high-intent search phrase that signals a searcher's interest in investment franchises in that area.
However, other less obvious terms are also important. Searches like "How much does it cost to start an investment franchise?" signal that users are actively interested in what you have to offer, but they might not be quite ready to make a purchase.
This is where SEO gives you an edge over your competitors. Franchise SEO strategies aim to make your website appear higher in search results for those important keywords. If you can rank well (in the top 3 positions on Google), you'll see your traffic and visibility skyrocket. 
Searchers want answers to their questions, and they want information about potential franchise locations. If you have pages on your site that answer their questions and tell them all they need to know about your business. This is a great sign for searchers, as you've already positioned yourself as someone who can help with their needs.
Franchise SEO involves creating unique and helpful content that aligns with Google's preferred standards in order to rank more highly in national and local search results. If you work with an experienced SEO specialist, you'll capture the attention of more potential buyers than ever before.
The Goal of SEO for Franchisors
So, how can franchise SEO services help you as a franchisor, looking to sell franchise locations? 
The Goal of SEO for Franchisees
Alternatively, maybe you are a franchisee who wants to attract more customers to your local businesses. Franchise SEO is equally important for those who are buying the franchises. Instead of attracting other franchise owners, they want to attract more local customers. Local franchise SEO services are the key to accomplishing this. 
When we develop an SEO strategy for a franchise location, we put ourselves in the buyer's shoes.
Through careful keyword research, we will discover what your potential customers are searching for and then create content for your site that helps those searchers.
We can create local landing pages that tell searchers everything they need to know about your business while targeting your ideal customers. SEO for franchises takes a bit to ramp up, but your online marketing efforts will produce better and better results with time.
Why Are Inbound Leads Better for Franchises Than Outbound Leads?
Inbound leads are those that contact you directly or through a referral source. Outbound leads are acquired when your business reaches out to potential customers and initiates contact. As a franchise professional, it's easy to see why inbound leads are better for your business than outbound leads.
When potential customers call you directly before you've ever reached out to them, this is a high-quality lead. Chances are, they are already interested in learning more about your business. Franchise SEO can help your business appear higher in search engine results, which potential customers are more likely to trust.
Being within the top 3 search results for high-intent keywords or as close to that as possible will generate more inbound leads. This, in turn, increases your return on investment over time. This is part of what makes SEO for franchises more and more valuable over time. 
By working with our team, you can create an effective digital marketing strategy that helps your business reach more potential customers and grow your revenue over time.
Why hire Digital Logic for SEO services?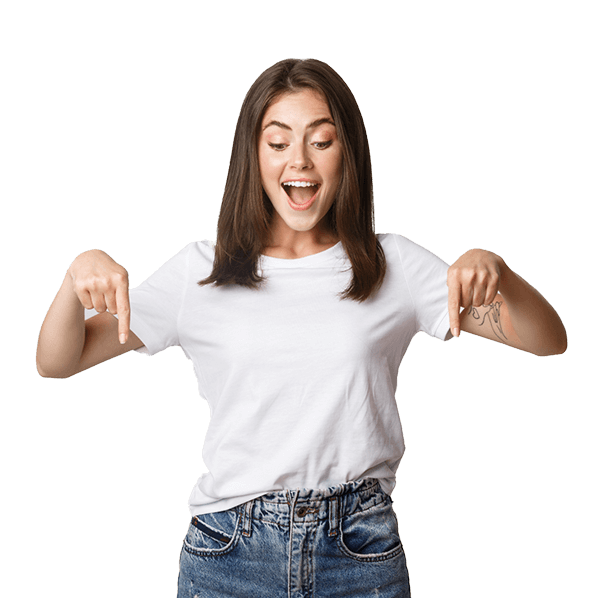 Harness the Power of Search Engines
We've already mentioned many of the benefits of SEO for franchises, but we've hardly scratched the surface. A good SEO strategy will increase your brand awareness online, decrease the cost per customer acquisition, and grow your national or local business.
SEO for franchises can be even further tailored to your exact business type. A good SEO strategy will never be a one-size-fits-all solution. You need a digital marketing strategy that is unique to your business and its needs. Depending on the type of franchise business you have, you may benefit from one of the following strategies.
Enterprise SEO for Businesses With Multiple Locations
If you have an enterprise-level business with multiple franchise locations, you'll need to employ a large-scale multi-location SEO campaign. Search engines facilitate most business transactions in our highly digital world.
If your business has multiple locations, executing multiple local SEO campaigns on a large scale can help you generate more qualified leads and dominate the online space in your industry. When you work with our team, our franchise SEO experts will focus our efforts on increasing your keyword rankings, generating more monthly leads, and increasing your conversions.
If this sounds like exactly what you want for your franchise businesses, give us a call to speak with our franchise marketing experts about an effective digital strategy.
Franchise SEO for Niche Markets
Even if you don't own or manage multiple locations, you are still a legitimate business owner with legitimate business advertising needs. 
If you operate in a niche market, your SEO and digital marketing strategies should be carefully tailored to achieve the best possible results.
By streamlining your local SEO campaign, we can help your business reach local customers who are interested in what you have to offer. While many franchises operate in popular markets, such as fast food and restaurants, others operate in more diverse markets.
Local SEO strategies are the key to reaching these niche markets and improving your visibility in local search results.
Corporate SEO
A solid franchise SEO strategy can also generate more traffic to your corporate site. To compete with other corporations, your franchise SEO campaign must reflect both the needs of your business and current market demands.
Because of the rate at which competition has grown in recent years, a franchise owner who wants to succeed needs a strategic corporate SEO plan.
Our franchise SEO company handles SEO at all levels of business, from small local businesses to national-level SEO. No matter your needs as a business owner,  we can create and tailor a plan to take your corporate business to the next level.
Work with our franchise SEO company to learn firsthand how a good marketing strategy will spur growth for your business.
By now, you're probably wondering what specific digital marketing techniques are involved in SEO for franchises. Search engine optimization is a broad term that encompasses many specific techniques that, when used correctly, will increase one's search rankings and online visibility.
Below, we describe the franchise SEO strategies that have helped our clients succeed in even the most competitive or niche markets. 
Keyword Research
One of the biggest keys to franchise SEO success is keyword research. Keyword research is a strategy through which we identify the phrases your target audience is searching for. We use sophisticated keyword research tools to list the most ideal keywords you want your franchise locations to rank for.
Then, we create helpful, unique content around these relevant keywords that will help your site rank and attract more potential customers. We cannot stress enough how crucial research is for the success of an SEO campaign. Because of this high level of importance, we dedicate time and resources to advanced keyword research tools and ensure your website is equipped with the best national and local keywords for your digital marketing strategy.
Localized Keyword Tracking
Localized keyword tracking plays a pivotal role in the realm of SEO for franchises, especially when a brand operates across multiple locations.
As every franchise location serves a distinct community with its unique search behaviors, it becomes essential to monitor and analyze local keywords tailored to each business location. This ensures that the specific nuances and demands of each local business ecosystem are effectively addressed.
Through local SEO services, franchises can precisely hone in on these keywords, optimizing their content and offerings to match local expectations.
By adopting such a granular approach to SEO for franchises, businesses can cultivate a more profound connection with their local audiences, ensuring that their digital strategies are as resonant on a neighborhood level as they are on a broader scale.
Local SEO
Local SEO services are extremely important, as they positively affect your rankings on local search results. Some of the more important tactics involved in local SEO services for franchises include conversion tracking, optimization of local landing pages, and building citations.
Other strategies involved in our local SEO services include the following:
Google Maps Optimization

Google Maps Optimization stands as a linchpin in SEO for franchises. As consumers increasingly rely on Google Maps to locate services, having an accurate and compelling business listing for each franchise outlet becomes paramount.

Diligently curated business listings ensure that every business location is not just visible but also presented with the right information to attract potential patrons. In this digital age, local SEO services are integral to connecting franchises with their immediate communities.

With the expertise of local SEO services, the efficacy of business listings, like Google Maps, can be significantly enhanced. Through precision in Google Maps optimization, our local SEO experts can seamlessly integrate the brick-and-mortar presence with the digital landscape, establishing a formidable local footprint.
Local Directories Optimization

Local directory optimization is a pivotal aspect of SEO for franchises. Franchise owners understand the significance of maintaining accurate and up-to-date business listings across multiple online directories to bolster local visibility.

An optimized business listing infused with relevant keywords not only amplifies local SEO efforts but also serves as a primary touchpoint for potential customers. Moreover, as online reviews become increasingly influential in consumer decision-making, franchise owners must actively manage and respond to these reviews to foster trust and maintain a positive brand reputation.

By leveraging local SEO services, franchises can further fine-tune their directory profiles, ensuring that they stand out in local searches. In essence, this optimization provides a dual benefit for SEO for franchises: enhancing local search engine visibility and fostering direct engagement with the community.
Location-Specific Structured Data

Location-specific schema is an integral component of SEO for franchises, especially when addressing the needs of businesses with multiple locations.

By implementing structured data on landing pages for each franchise outlet, businesses provide search engines with detailed information about the location, services, and offerings specific to that branch.

This incorporation not only bolsters search engine optimization efforts but also significantly enhances local SEO by giving each franchise location a better chance to stand out in local search results. By bridging the gap between the physical locations of a franchise and their online representation, location-specific structured data ensures that potential customers receive precise and relevant information tailored to their local area when they search.
Content Writing
Content writing services are foundational in SEO for franchises, particularly when optimizing for franchise locations spread across different geographies.
Incorporating local SEO strategies within the content ensures that each franchise location is visible and relevant to its specific audience. By integrating local keywords tailored to each location's unique demographic and geographic nuances, franchises can resonate more deeply with their local clientele.
Moreover, a well-orchestrated multi-location SEO campaign relies heavily on location-specific content that's both engaging and optimized. This ensures that all franchise locations have a fighting chance to rank prominently in local search results, catering to local consumers effectively while maintaining brand consistency.
Content That Solves User Problems

Problem-solving content will encourage customers to remember your local business and come back for more in the future. Connecting with potential customers before making purchases is crucial for increasing organic traffic.

At Digital Logic, we use keyword research to help identify the questions consumers are asking online. Once we have a list of relevant questions and search phrases, we create content that answers those questions and solves a problem for the user.
Location-Based Content

Not only should you create landing pages for each business location you have, but you should also create one for each area that those locations serve.

Creating local landing pages gives you another opportunity to show up in local search results.

Typically, consumers input very geo-specific terms when conducting local searches. Having landing pages for these specific franchise locations increases your visibility in those areas, thus increasing your brand's exposure.

In order to avoid generic duplicate content with these pages, they should contain the following essentials:

Title tags and optimized content for each specific location
Content that is customized to the service area
Reviews that are specific to that location
Localized structured data and schema
NAP (name, address, phone number) information for each physical location
Links that point to relevant external resources from the local area
Link Building
Building and acquiring links is one of the ways in which our franchise SEO company can help your franchise businesses rank better on search engine results pages. In fact, Google still views links as one of the most important ranking factors. They help Google discover new content and determine its quality.
Regarding SEO for franchises, the goal of link building is to increase the number of high-quality inbound links that point to your website. Generally speaking, the more high-quality links your franchise brand has, the better your chances of increasing your ranking on search engine results pages.
Some of the most effective link-building strategies include broken link building, brand mention link building, and contextual link building.
Broken Link Building

When a link no longer takes a user to the original reference content, it presents a 404 error to the user. Having broken links on your website is not a good sign to local customers, as it hinders their ability to navigate your site.

Too many broken links can also affect your site's SEO campaign. By using our backlink tools and Ahrefs, we can identify broken links. Then, we replace or repair those links to improve the overall quality and SEO of your site. This can then impact your ranking on the Google search results.
Brand Mention Link Building

Brand mention link building is a pivotal strategy in the realm of SEO for franchises. As franchises span multiple locations, often nationally or even globally, maintaining a robust online presence is vital.

Brand mentions involve identifying instances where a third party mentions a franchise brand online but doesn't link to the franchise's website.

By requesting or negotiating a hyperlink on these mentions, franchise SEO campaign managers can enhance the franchise's backlink profile, drive organic traffic, and boost their SEO success.

In the competitive world of franchise operations, capitalizing on every mention by transforming it into a valuable backlink can significantly impact search engine rankings and digital visibility.
Contextual Internal Link Building

Internal links are those that point from one page of your website to another. It's important to link contextually relevant content together to help search engines better understand your corporate site.
Technical SEO
One of the most important parts of franchise SEO strategies is technical SEO.
This process involves optimizing the technical aspects of a website, such as its code, to appeal to search engines. It also aims to improve the overall experience.
Some of the most common technical franchise SEO tasks include the following:
Optimized site structure
Structured data markup
Sitemap submission
Increased site speed
Mobile optimization
Addressing coding errors and other technical issues
On-Page SEO
The other important part of SEO is on-page SEO. By making specific changes to a web page, our franchise SEO pros can increase its appeal to search engines and local customers.
Some of the more common techniques that make up on-page SEO for franchises include internal linking, updating title tags, content creation, and much more.
Search engines crawl each page of your website, examine its content, and identify keywords to determine if that content is helpful to the searcher. By implementing on-page SEO best practices, we can help search engines understand your own website and recognize that your content is superior to competitors.
This will help improve your rankings on the search engine results over time.
SEO Website Audits
By using tools like Ahrefs, Google Analytics, etc., our franchise SEO professionals can easily identify areas of improvement, broken links, and the overall optimization of your site.
SEO website audits usually cover the following areas:
On-page and off-page SEO
Site structure
Structured data
User experience
Tracking relevant keywords
Comparison with competitors
Crawability and indexability
Backlink profile
In other words, an audit is to websites as a routine medical checkup is to people. Ensuring that your site is as healthy as possible will help improve and maintain your search rankings over time.
Don't just take it from us...
What are the Challenges of SEO for Franchises?
For franchises with multiple locations, there are several mistakes that many franchisors and franchisees make in their SEO strategies. The following challenges to SEO for franchises could result in heavy penalties and decreased rankings on Google search results.
Duplicate Content

Duplicate content is one of the worst things a franchise owner can add to the website. Google sees duplicate content as an attempt at manipulating your rankings.

If two pages have content that is exactly the same except for location names, this will bring down the success of both landing pages. In other words, every page, blog, and other type of content should be completely unique to have the best chance of success with franchise SEO strategies.
Inconsistent NAP Information

NAP stands for "name, address, and phone number." This information should be consistent across every directory or business listing and all online mentions of it for businesses with only one physical location.

For businesses with multiple franchise locations, the name, address, and phone number should be accurate and updated for each business location.

Having consistent NAP information for your brand online (especially on your Google Business profile) is something that search engines look for in ranking websites.
Incorrect Linking Strategy

Many franchises have multiple websites that all link to the corporate site and to each other. While this is often done with the intention of improving organic traffic and rankings, it tends to have the opposite effect.

If Google sees several franchise websites all linking to each other, this could look suspicious to Google and possibly even trigger a penalty.
Poor Franchisee SEO Bringing the Brand Down

The right SEO strategy for multiple franchise locations doesn't just involve on-page optimization and creative content. It also ensures that no franchise location under your franchise brand engages in shady SEO tactics.

Maintaining at least some level of control over your own websites is essential to ensuring that each one adheres to SEO best practices. Even one location's website could negatively impact the rankings of the other franchise websites if it has poor SEO.
Why Are Local Franchise SEO Services Important?
Franchises are almost always considered a local business. For this reason, local SEO services should be a priority for any franchise owner looking to increase their local visibility online.
One popular method of increasing local visibility is through an active Google Business profile, as local customers use this to find local businesses. A Google Business profile gives local customers easy access to important information about a business, such as the hours, address, and phone number.
The Google Business profile also allows local customers to leave positive online reviews about their experiences.
Don't underestimate the importance of appealing to local customers. Solid local SEO techniques can help you boost your brand awareness and generate more revenue.
Over time, the success of local franchise SEO services become more efficient, making it an excellent long-term strategy for growing franchise businesses.
Ready to Get Started On Your Customized Franchise SEO Strategy?
If you are a franchisor or franchisee who wants to increase your search engine visibility, traffic, and lead generation online, investing in quality national and local franchise SEO services is necessary. By working with an experienced franchise SEO company, you can watch your traffic skyrocket and your ROI plummet without needing paid search ads. When franchise business owners collaborate with our franchise SEO experts, we maintain constant, transparent communication to ensure we're always on the same page.
Helping franchise owners find success in online marketing is our passion. We can't wait to see how far your business can go with a professional franchise SEO strategy. To learn more about how digital marketing strategies can help your business, schedule a call with us today.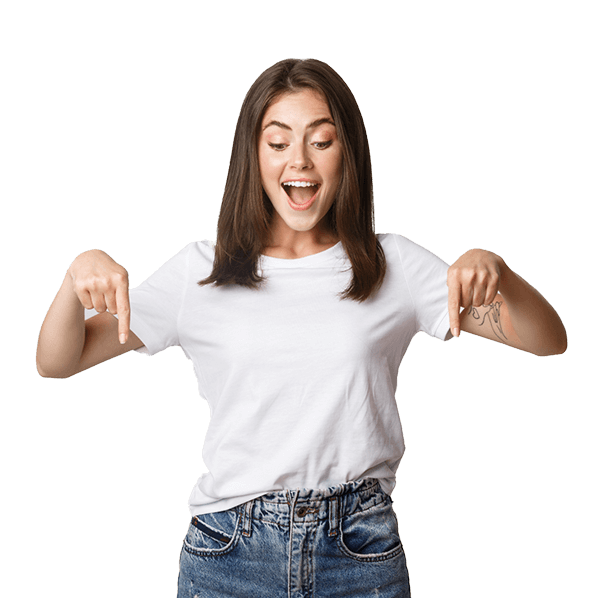 Shoot us your email and our team will be in touch about your proposal