Gone are the days of searching through the Yellowpages to find a reputable contracting business. When homeowners are in search of the perfect contractor to help them with their most recent project, odds are, they're combing through search engine results pages (SERPs) like Google or Bing.
So, if you're a contractor and you haven't adopted digital advertising into your marketing strategy, you're likely falling far behind the competition in your industry. If you want to see true business growth and obtain more phone calls, new leads, and contracting jobs, working with an experienced contractor marketing agency like Digital Logic is of the utmost importance.
At Digital Logic, we've worked with a number of construction companies, roofers, HVAC professionals, remodeling companies, and other contractors just like you, meaning we know what it takes to increase your revenue and help your business flourish!
Read on to learn more about the contactor advertising services we provide or reach out to our professionals to get started on your contractor marketing strategy today.
What is Contractor Advertising?
Contractor advertising refers to the practice of promoting and marketing a contractor business through various channels.
While traditional advertising dollars are spent on direct mail campaigns, community events, or radio commercials, more modern marketing ideas and techniques are a much more efficient way to nurture leads and drive local traffic to your contracting company.
This process involves using digital platforms such as search engines, social media, websites, online directories, and paid advertising campaigns to reach potential customers and generate leads. Online advertising can include tactics such as search engine optimization (SEO), pay-per-click (PPC) advertising, social media marketing, content marketing, email marketing, and online directory listings.
No matter which method you choose, the goal of contractor advertising is all the same – to increase brand visibility, attract leads, and drive sales.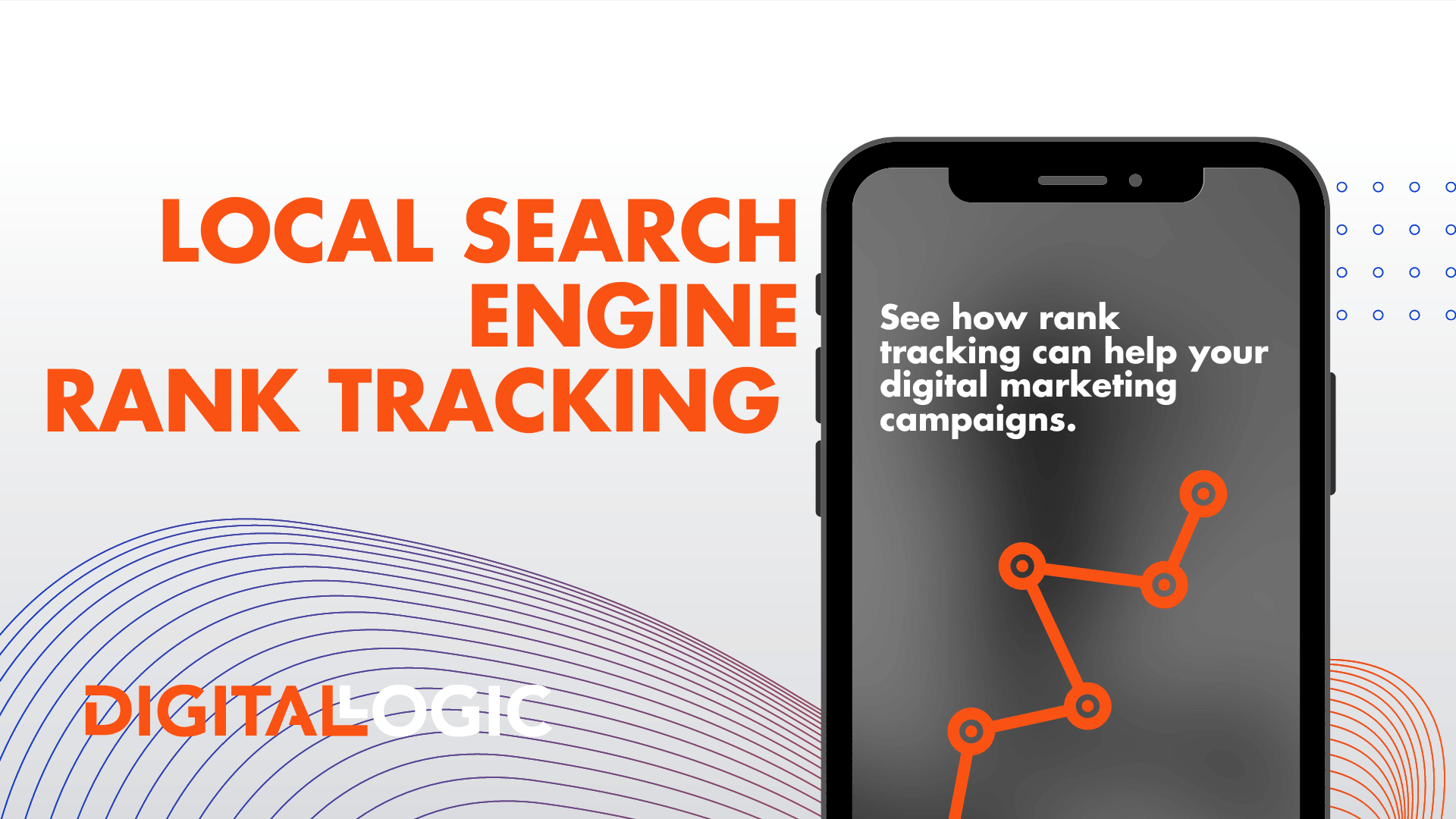 Local search engine rank tracking gives businesses a complete picture of how well their website is performing on search engines, like Google. In other words,
Read More »
What is Pay-Per-Click Advertising? Pay-Per-Click advertising is a type of digital advertising model in which advertisers are charged a fee for each click on their
Read More »
Why Should Contractors Invest in Digital Marketing Services?
Unlike traditional media efforts, digital marketing allows contractors to tailor their marketing efforts to specific locations, demographics, and even interests, ensuring their contracting or construction business resonates with their local audience.
By utilizing online marketing services, contractors can create a platform to showcase important details such as their contracting experience, previous projects, and client testimonials, helping build trust and credibility among prospective clients.
Internet marketing typically offers a higher ROI than traditional marketing. It allows contractors to increase their online visibility and attract local clients who are actively seeking their services.
When a contractor's marketing strategy is digitally based, this means that all of their KPIs (key performance indicators), such as site traffic, link clicks, and conversion rates, can be tracked. Access to this kind of data can help contractors understand the effectiveness of their campaign and make informed decisions regarding their future efforts.
The vast majority of the population now almost exclusively utelizes online research to locate and obtain local goods and services. Having a strong online presence and meeting consumers where they are (online) can increase a contractor's chances of being contacted while ensuring they keep up with the competition.
SEO vs. PPC for Contractors
Both SEO (Search Engine Optimization) and PPC (Pay-Per-Click) are highly effective strategies that contractors may choose to use in their digital marketing campaigns.
The end goal of both strategies is to improve online visibility, increase website traffic, and overall drive quality leads and sales, but they are accomplished through very different means. 
Let's take a look at some of the key differences between SEO and PPC for contractors:
Cost

SEO involves optimizing a website on both the front and back ends to increase its ranking in organic search results (organic meaning unpaid). 

Meanwhile, PPC requires advertisers to pay for each click they receive on an ad. As such, PPC tends to run cost more in the short term. Ultimately though, the price of both SEO and PPC depends on just how much a contractor is willing to spend on them and what their desired results are.
Time Constraints

PPC is great for contractors wanting to see immediate results, as ads can appear at the top of a search engine results page shortly after initiating a PPC campaign. 

SEO, on the other hand, is more of a long-term strategy that requires continuous optimization and upkeep. As a result, it may take several months or even years before you're able to see notable results. Think of it this way: PPC is a sprint, SEO is a marathon.
Traffic Quality

With PPC advertising, it is not entirely uncommon for users to come across the ads and click on them without having a genuine interest in the content on your company website.

Of course, that doesn't mean there won't be plenty of those who do have a genuine interest. As such, PPC typically generates a combination of both high and low-quality site traffic. 

Because users who search for and click on organic search results are more inclined to engage with the website's content, SEO tends to produce more consistently high traffic quality. 
Control

It's important to keep in mind that SEO is heavily influenced by the constantly evolving algorithms of search engines like Google. Thus, it is often more challenging to have direct control over a website's SERP ranking. 

In contrast, PPC, especially Google Ads, allows for greater control over many aspects of the campaign, including things like ad placement, keyword bidding, and audience targeting, to name a few. 
Benefits of PPC Advertising for Contractors
So, you're still not exactly sold on PPC advertising for your contractor business.
Let's look at some of the benefits that PPC advertising can have for contractors like you – of which there are many:
PPC Ads Produce Fast Results
If reaching your target audience and generating leads quickly is important to you, then PPC is the way to go. PPC delivers rapid results, which can be particularly beneficial for newly established contracting businesses. Launching a successful PPC campaign allows for a quick, smooth entry into your local market and puts you right there among your competitors in virtually no time at all. 
PPC Campaigns Can Be Cost Effective
Another major advantage of PPC advertising is that it is very cost-effective, as it allows contractors to set precise budgets for their campaigns and ensures that they stay within those desired daily spending limits. This proves especially beneficial for smaller or newer contracting businesses operating with limited brand awareness in their target market, as PPC enables them to get their foot in the door without having to allocate an enormous monthly budget to see results. 
PPC Ads Can Help Reach Potential Customers
When it comes to contractor marketing, PPC advertising offers a powerful means to reach potential customers, nurture leads, and grow your client base by strategically placing targeted ads right in front of them as they search for the services you offer. With the ability to choose specific and relevant keywords and audience demographics/interests, PPC can attract the right audience and drive qualified traffic to your contractor website.  
Your Contracting Business Can Control PPC Ads
As we mentioned before, PPC enables advertisers to have greater control over their campaigns, offering various customizable aspects such as ad copy, ad extensions, keywords, budget, targeting, and more. It also offers various tools and tactics, such as call tracking and split testing, as well as the ability to track nearly every engagement and conversion metric there is. This, in turn, allows for ongoing optimization of your campaign in order to effectively align your PPC strategy with your overall business strategy. 
You Can Use Data From PPC Campaigns to Improve Your Search Engine Strategy
PPC generates valuable and highly specific data regarding your campaign, which in itself is an extremely valuable resource for continuous improvement and optimization. This data not only helps refine your PPC campaign but can also be used to enhance other marketing efforts. For example, the performance data gathered from PPC can influence your SEO strategy, optimizing its effectiveness and efficiency. 
Contractors With New Websites Can Use Paid Advertising Campaigns
One of the ranking factors with SEO is the domain rating of your website. Websites that are just starting out almost always have a very low domain rating. Fortunately, however, with PPC, websites with low domain ratings can compete on an even playing field with older, more established (and higher-rated) sites.This means, even among the most diverse and competitive markets, PPC allows smaller businesses to have a horse in the race. 
Types of Paid Advertising Campaigns for Contractors
There are a number of different campaign types contractors can choose from, each with its own unique benefits. The type of campaign you choose simply depends on your own preferences and the goals you have for your contracting business. 
Search Ads
Search ads are typically found at both the top and bottom of Google search results. You'll find these ads clearly marked with a small "Sponsored" label, setting them apart from organic search results. 
Display Ads
Google Display Ads appear not on SERPs, but on websites and mobile applications affiliated with the Google Display Network. This includes Google-owned properties like YouTube and Gmail, for example.
Remarketing Ads
The goal of remarketing ads is to target users who have previously expressed interest in your contractor services, whether that's visiting a page on your website or engaging with your social media page. Remarketing ads can be displayed in places like Google Ads, Facebook Ads, and a variety of other relevant ad networks.
Social Media Marketing Ads
As you might imagine, these types of ads appear on social media platforms such as Facebook, Twitter, Instagram, and more. They can appear on the social media platform as either text, images, or videos, depending on the type of social media posts the platform allows for.
Local Service Ads
Local Service Ads, more commonly referred to as LSAs, are designed to help local businesses (or, more specifically, local service providers) connect with local customers who happen to be searching for their services in the area. LSAs appear at the top of Google's SERP above both search ads and organic traffic.
Contractor Advertising FAQ
How Much Should Contractors Spend on Digital Advertising Services?

When it comes to how much contractors should spend on their digital advertising services, the answer depends on a number of different factors.

For one, what is the current marketing budget? What results are you expecting? How big is the local market you wish to compete in? How quickly do you want to see results?

All of these questions must be considered in order to determine the amount contractors should spend on their advertising services. 

On average, however, contractor marketing services can range anywhere from a couple of thousand dollars a month to more than $10,000 per month. Keep in mind, the more you put into your advertising budget, the more you'll get out of it. 
What are the Best Contractor Marketing Ideas?

Once again, the best contractor marketing ideas simply depend on the needs of the individual business. However, as far as contractor advertising ideas go, the best place to start is creating a professional and user-friendly website.

From there, you can:

Optimize your website for search engines using proven SEO strategies

Create a Google Business profile and other local business listings

Invest in PPC 

Set up Local Service Ads

Share informative and valuable content

Engage with your audience using social media marketing tactics

Encourage satisfied customers to leave reviews

Add a portfolio of completed projects to your website

Overall, your marketing strategy should be tailored to your unique goals, budget, and service area, but all of these contractor marketing ideas are all great and highly effective ideas that can be implemented into your contractor marketing campaign.
What Digital Marketing Services Do You Provide For Contractors?

As a contractor, your job is likely pretty labor-intensive. That means you probably don't have the time to focus on creating a strategic digital marketing campaign. No worries – that's what we're here for.

At Digital Logic, we handle every aspect of your marketing campaign, so you don't have to. If you're wondering what this might include, we're one step ahead of you. Take a look at the comprehensive digital marketing services we offer for our friends in the contractor business:

Website Design for Contractors

Website Design– Is your website visible on search results? Optimized for mobile devices? User-friendly, secure, and fast-loading? These are just some of the elements to consider when creating effective online sites. 

The web developers at Digital Logic are equipped to design and build a fully customized contractor website with a strong foundation for SEO. We also ensure you have a mobile-friendly website, enabling you to engage audiences searching from both desktop and mobile devices effectively. A professionally designed and optimized website has the potential to evolve into a powerful lead-generation machine. 

PPC Management for Contractors

PPC Management–  To quickly connect with potential clients online, there's honestly no better approach than investing in a PPC marketing strategy. Pay-per-click ads hold prime positions among the top listings on search engines like Google and serve as an effective means to drive qualified leads to your website and FAST.

With our team of PPC management experts, we have successfully helped contractors from all different industries acquire valuable leads through various marketing channels. 

SEO Services for Contractors

SEO Services– More often than not, your prospective customers are only looking at the first page of Google; they're not going to bother to scroll much further than that. With this in mind, securing a high-ranking position on search engines like Google is essential for promoting your contractor services and sustaining your business. When your contracting company ranks high, you can expect an influx of leads, increased web traffic, and a rise in potential clients.

For long-term success in attracting organic traffic, contractor SEO stands as the most effective inbound marketing campaign available to contractors. So, if you're looking to generate more leads without paying for them, SEO is the way to go. At Digital Logic, we excel in improving local rankings by optimizing local SEO strategies. Let us show you how.

Content Marketing Services

Content Marketing Services– You want to attract and engage your target audience as a local business owner. One way to do that is to publish valuable content, such as service pages, blogs, newsletters, e-books, etc., across various channels. By consistently sharing relevant content, you demonstrate to Google that you are an expert in your industry while also creating a sense of trust between your business and potential customers.

It's also important to note that Google ranks individual web pages rather than evaluating a website as a whole. This further highlights the importance of creating organic, valuable content that encompasses what your business is all about.

At Digital Logic, we employ data-driven marketing strategies tailored for our contractor clients. Our approach involves creating unique, high-quality content that enables our clients to generate more leads, increase online traffic, and ultimately drive more sales.

Social Media Management

Social Media Management– Social media marketing presents a valuable opportunity for contractors to boost brand awareness and drive organic traffic to their websites. Whether through paid campaigns or purely organic measures, maintaining a consistent social media presence helps attract local leads and increase engagement.

At Digital Logic, we specialize in managing all of your social media accounts, ensuring that your posts effectively link back to your website. By optimizing your social media marketing strategy, we aim to maximize the organic traffic generated from these platforms, ultimately driving more visitors to your website.

Conversion Rate Optimization

Conversion Rate Optimization– If you have an existing website for your contracting business that isn't generating leads, our team of conversion rate optimization experts is here to help. We specialize in maximizing conversions from your current website traffic.

To achieve this, we'll create dedicated landing pages for your paid advertising campaigns, conduct A/B testing on your digital ads, and meticulously track data using tools like Google Analytics. By implementing these strategies, we'll establish effective marketing systems that are tailored to your specific accounts, ensuring optimal results and increased conversions.
Work With a Top-Rated Contractor Advertising Agency
When you work with Digital Logic, you're working with a team of marketing professionals that can develop and execute a tailored digital marketing plan that aligns perfectly with the needs and goals of your contracting business. Whether you're in the construction business, HVAC industry, roofing service, or any other contracting-related business, we can and will create an impactful campaign that drives results.
We focus our efforts on maximizing your online reputation and visibility, attracting new customers, and ultimately increasing your revenue and ROI. No matter if you want to focus your efforts on a specific marketing channel or you're looking to employ a combination of all of them for maximum impact, rest assured, we know what it takes to get the best results.
Ready to see how your website stacks up? Digital Logic offers free audit services so you can see where you currently stand among your competitors. To request an audit or to learn more about our contractor marketing services, reach out to our digital marketing specialists today!
Get your FREE Marketing Plan