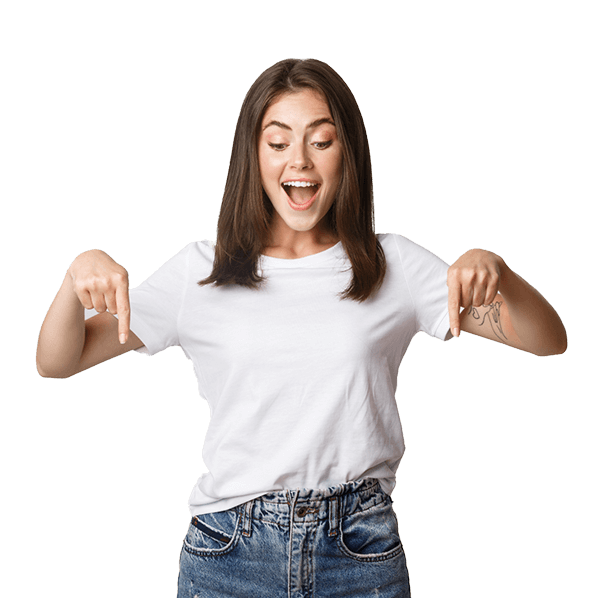 90%of consumers use Google to solve their housing restoration needs.
73%of construction companies say they plan to increase spending on SEO.
40%of total revenue is captured by organic traffic.
Increase Leads From Local Consumers With Contractor SEO Services
When you imagine how a consumer might search for a local business in the contracting and construction industry, what do you think of? Maybe they need a contracting company that can execute a home improvement project, or maybe they need someone who works on a commercial scale. Chances are, they won't find their contractor through traditional advertising methods like billboards, print ads, radio advertisements, or TV commercials.
Today's consumers are much more likely to find a reputable contractor by searching online, reading reviews, visiting contractor websites, or clicking on paid ads. Specifically, those looking for a contractor will look to search engines like Google and Bing. But just having your business appear in search engine rankings isn't enough for the lead generation required to grow your business.
Ideally, you want your website's ranking to be near the top of Google's online search listings. But how do you make your site rank higher?
By implementing a contractor SEO strategy, your website's ranking will continually improve over time, which also increases your online visibility for local services.
Our award-winning digital marketing agency has extensive experience with contractor SEO, and we're here to develop a custom strategy for your contracting business that will generate more leads, increase your ROI, and help your business grow.
To get started on your custom contractor SEO strategy, call our team today at (318) 678-5020 and speak to one of our SEO specialists.
When SEO for contractors is executed correctly, the SEO marketing strategy outperforms all other channels that contractors can use to grow their business.
Talk to an SEO specialist today
What is Search Engine Optimization for Contractors?
7 million consumers search Google for a contractor every month.
"Near me" searches have increased over 500% the last few years.
89% of marketers believe SEO is the most successful strategy.
Search engine optimization (SEO) is the process of improving online visibility to help a website rank as highly as possible in Google search result pages to secure more relevant organic traffic.
More consumers rely on search engines to find goods and services, so it's crucial for any local business to increase their website's visibility and digital presence.
Not only will a contractor SEO campaign generate more leads for your business, but it will also generate higher-quality leads. Leads from a professional contractor SEO strategy usually have a much higher close rate than leads from traditional marketing methods. This means more business for your contracting company, more revenue, and a higher return on investment. 
Why Is It Important for Contractors to Rank High on Search Engines?
Why should you aim to rank in the top three organic results?
The higher your search engine rankings, the better lead generation will be. Most of the consumer's clicks go to the top three organic results.
Consumers go to Google to seek contracting services. They type in a search term, scan the various contractor websites, and click on the site that best answers their questions. In many cases, the most helpful web pages will appear on the first page of Google search results.
This is where search engine optimization comes in. By implementing solid marketing strategies for your contracting business, our contractor SEO services can increase your website's ranking, build brand awareness, improve your online reputation, and help you increase your revenue.
Pricing plans starting at
Other Contractor Marketing Services
How Can a Professional SEO Strategy Help Contractors?
Two of the ultimate goals of a search engine optimization (SEO) campaign are
increasing organic traffic and improving rankings on major search engines.
However, SEO for contractors also includes many other benefits. By developing a strategy with a top SEO company, you could see the following advantages of our affordable SEO services.
The most important ranking factors include:
Build Brand Awareness

When potential customers search online for local contractors, they often perform multiple local searches. Search engine optimization gives you more brand awareness in local search results, as searchers will see your business's name continually pop up in local search results.

Before long, consumers will remember your business and may even go straight to your web pages in the future.
Better Competitive Advantage

Search engine optimization allows smaller businesses to compete with larger businesses. When a good SEO strategy puts you at the top of search rankings for keywords related to the contracting and construction industry, you can gain just as much website traffic as other websites with larger marketing budgets. You could even outrank the big brands and generate more traffic than their sites.
Lower Marketing Costs

Contractor SEO is a marketing investment that gets cheaper over time. Traditional marketing is expensive and won't become more profitable with time. Search engine optimization, however, builds upon its own efforts over time. As your website's visibility improves and your site builds more authority, your visibility will increase for search terms relevant to your local business. 
Higher ROI

Contractor SEO produces a higher ROI than traditional marketing. Search engine optimization may be a long-term strategy, but it builds upon itself. This means that the longer you invest in professional digital marketing strategies, the higher your ROI will be. As your SEO website traffic and visibility increase, so will your lead generation and revenue.
Digital Logic's Approach to Contractor SEO Services
We base our digital marketing strategies on data and proven techniques to produce the best results.
Search engine optimization (SEO) for contractors produces significant results over time. Several of the most effective strategies that we implement in an SEO campaign include the following:
Content Marketing for Contractors
The purpose of contractor websites isn't just to have an online space for submission forms. It should also house quality content that draws in its own organic traffic.
Using optimized website content to draw in web traffic and generate leads is referred to as content marketing. This is an important aspect of digital marketing, particularly when it comes to search engine optimization.
Writing high-quality SEO content for specific keywords on search engines will rank higher in search results, thus generating more traffic for contractor websites.
When consumers search for contractor services, they want to know what services the contracting business offers before they call or submit a form. Content marketing often centers around creating service pages that answer common questions about those services.
These pages are also important for link building, as our digital marketing professionals include internal links in the content that point to related services you offer.
It's also important to rank well for long-tail keywords related to contracting services. This element of content marketing involves reaching your target audience through ranking for long-tail keywords.
One way to implement this into SEO for contractors is to set up and maintain an active blog.
Keyword Research and Optimization
Another important aspect of contractor SEO is keyword research.
This research is one of the most important aspects of digital marketing, especially when it comes to developing your long-term strategy.
Our search engine optimization team will research the search volume, competition, and cost-per-click of relevant keywords related to SEO for contractors.
Once we identify the best keywords, we begin tracking data for online visibility related to these keywords.
Buying vs. Research Intent

When performing keyword research, it's important to have insight into the intent of your target audience. Distinguishing between these intentions is crucial during keyword research.

When providing SEO for contractors, our marketing pros help your contractor business rank for a good mix of keywords that reflect both a buying and a research intent. This will generate more online visibility, leads, and phone calls, leading to an overall increase in business.
Local SEO for Contractors
One of the most important aspects of any successful SEO campaign for a local business is increasing online visibility for local searches.
This is done through local SEO. This subcategory of search engine optimization includes optimization specifically for local terms. Local SEO is particularly important in SEO for contractors, as many contractors have a local business that needs to rank for local searches.
Why Invest in Local SEO Services?

Investing in local SEO will give your local business the opportunity to increase online visibility for local keywords.

Local SEO

helps your contracting business rank higher in local search results, which makes it easier to attract local customers. It also helps you reach your target audience, build trust, and improve ROI. 
What Should Your Local SEO Strategy Include?

In addition to optimizing for local search terms, if you want your contracting company to grow at a local level, your local SEO campaign should include optimizing your business listings online. Two of the most important listing types are directory listings and Google Business profiles.

Directory Listings

Online directories are a great way to increase your online visibility.

Many searchers use directories as a way to quickly compare several local business options in one place. Having an updated listing with relevant local business information will appeal to potential customers.

Google Business Listing

Google Business profiles are important online search listings. These listings allow Internet users to learn about your local business before calling or visiting your website. Potential customers can see a snapshot of your online reputation through Google reviews and initiate phone calls right from the listing.

Additionally, having a Google Business listing is the only way to have your local business showcased on Google Maps. Therefore, a solid business profile is essential for local SEO.
Ranking highly in SERPs also requires another important aspect of digital marketing – on-page SEO. This begins with running an SEO audit to determine areas for improvement for on-page and technical SEO elements.
Then, using the SEO audit, our digital marketing experts implement SEO best practices on each web page, from improving a website's speed to ensuring all technical SEO elements are optimized.
The user experience, or UX, is the client-facing side of website design.
Meta Descriptions
Meta descriptions are short snippets of text that appear below the link to your site in search engines. They should aim to give a brief summary of the content on the page. Potential customers are likely to read meta descriptions before deciding which search result to click on. For this reason, it's important to have a meta description that grabs the searcher's attention and explains why the page is relevant to their search query.
Alt Tags
SEO for contractors should also involve alt tags. Alt tags are attributes applied to images that help with the accessibility and crawlability of your website.
Alt tags are the text that appears if an image fails to load on the screen. Not only will this help anyone using a screen reader with image descriptions, but it also helps crawl your site on the backend.
This, in turn, helps with your site's rankings, as accessibility is important to your search engine optimization strategy.
Mobile-Responsive
A large percentage of website traffic comes from mobile users. When implementing SEO for contractors, specifically technical SEO elements, it is increasingly important to have a mobile-friendly site.
To make a site mobile-friendly, it should be designed in a way that adapts to the screen shape and resolution of just about any mobile device. This way, you can maximize the traffic that you generate from mobile devices.
Title and Header Tags
Search engines crawl a website in order to better understand its content and structure. Title and header tags are elements that help Google Search understand and index your content.
These are an important part of any good contractor SEO strategy, as they both organize the content and improve the overall readability of a page.
Page Speed
Page speed is an important ranking factor for online visibility. It's important to have fast page speed for all web pages to improve the site's authority.
Website visitors who encounter slow pages are more likely to leave the site as the loading time increases. Your overall website's speed and page speed are crucial elements of technical SEO, which is a form of backend optimization that users normally won't see.
Link Building Strategies
Every good SEO campaign should have solid link-building strategies. Internal and external links send signals to search engines about a site's content marketing strategy and authority on a particular subject matter. Both internal and external links are important to search engines for different reasons.
Internal Links

Internal link-building strategies involve placing links within your website content that point to other relevant content on your website. It is important for link building in that it helps navigate your website and find relevant content. Without a good link-building strategy, even Google will have a tough time finding content and indexing it.
External Links

External link-building strategies involve links pointing from another website back to yours. These links are crucial in helping your site rank higher, as they have a greater impact on rankings than internal link building does. External link-building helps build your site's authority on a particular topic, namely contracting. Having a high number of links from websites with high domain authority can have a significant impact on your rankings. If you're investing in social media marketing services with Digital Logic, we can even incorporate external link building with

social media marketing

by including links to your site in your social media posts.
Work With a Top-Rated Contractor SEO Agency
Digital Logic is a top contractor SEO company that has years of experience with SEO for contractors, social media marketing, technical SEO, paid ads, and so much more.
When we develop a custom contractor SEO strategy for your business, we implement tracking data that allows us to keep a record of what works for your site and what doesn't. SEO is not a one-size-fits-all solution, and algorithms change often. The best way to be successful in the online space is to work with a digital marketing agency that will constantly monitor your progress and make adjustments as needed.
To learn more about how you could benefit from our contractor SEO services, give us a call at 318-678-5020 and speak with one of our specialists. We look forward to helping you grow your online visibility and drive more revenue for your business.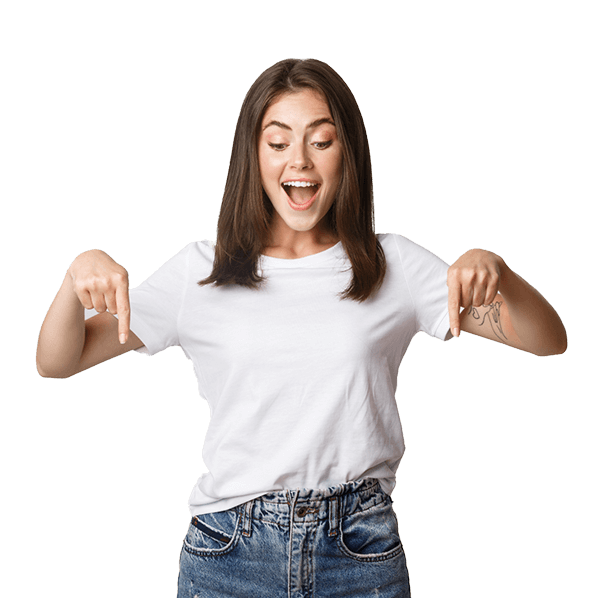 Shoot us your email and our team will be in touch about your proposal