Gone are the days of getting new clients through traditional advertising channels like print ads, radio ads, and billboards. If you want your Medspa practice to survive and thrive in this increasingly digital world, your marketing plan needs to account for this change in landscape.
That's where all your prospective patients are, after all – scrolling through social media platforms and Google search results pages, looking for ways to get rid of their wrinkles and acne scars. That means you need to be there when prospective clients search online for cosmetic procedures in your local area.
One of the best ways to improve online visibility for Med spas is through Medspa advertising and marketing strategies, such as PPC ads and search engine optimization (SEO). Contact Digital Logic's team of advertising professionals today to create your individualized marketing plan.
Digital Advertising for Medical Spas
Both the plastic surgery industry and the medical spa industry are incredibly saturated these days, as today's consumers try to reverse the natural aging process and fit in with today's incredibly high beauty standards.
Regardless if you're you're marketing a plastic surgery practice or if you're looking into Med Spa marketing, as a business owner or operator, you understand how competitive the cosmetic enhancement industry has become, as more and more consumers focus on reversing the natural aging process to restore their youthful appearance at much younger ages than prior generations.
This provides your medical spa practice with the unique opportunity to secure new clients and ensure a positive experience so that your med spa can realize more sales by maintaining those repeat customers for much longer than med spas could in the past.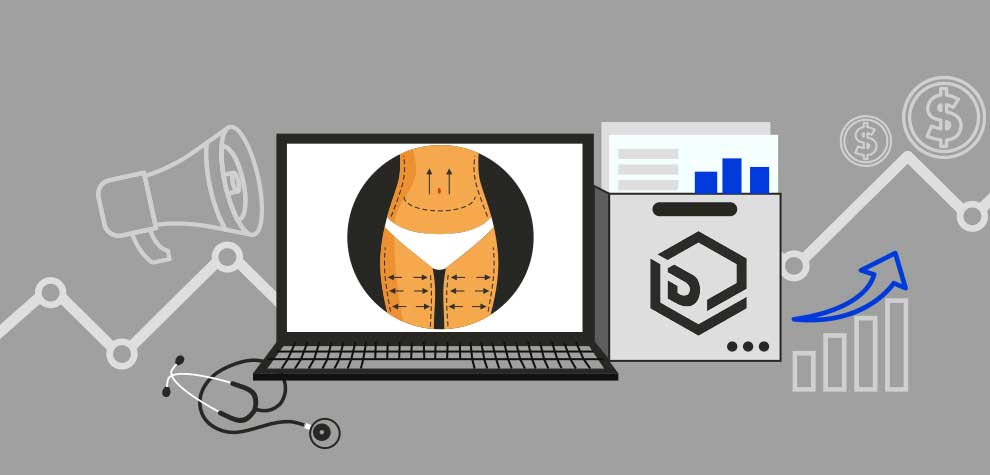 What is Medspa Advertising?
Medspa advertising is the process of implementing a strong digital marketing strategy in order to attract and convert potential patients.
Common online advertising methods for a Medspa business include search engine optimization (SEO), pay-per-click (PPC) ads, local service ads (LSAs), social media advertising, online video advertising, and more. A combination of these online advertising methods for med spas is guaranteed to improve your rankings on search engines, like Google, and bring in far more patients than traditional advertising channels ever could.
Working with Digital Logic was the best marketing move I've ever made for my practice. They have helped me continually stay booked with the right kind of patients with their strategic approach to drive more traffic to our website.