Divorce Attorney Advertising
Get Qualified Leads to Your Divorce Law Firm Website With Digital Advertising Services From Digital Logic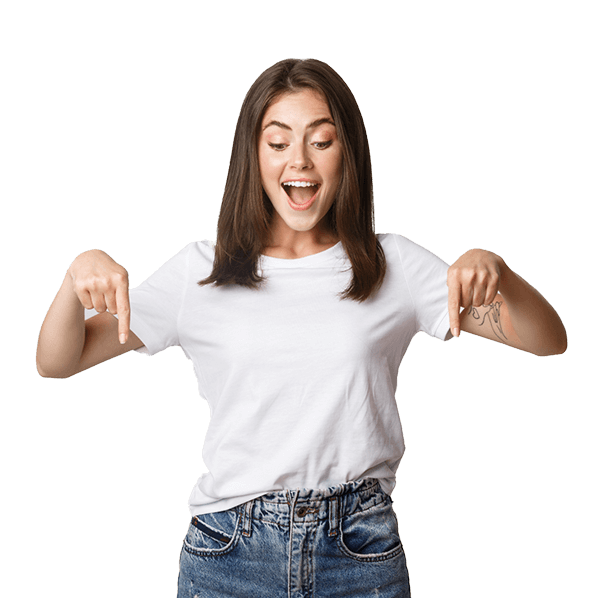 46%
of firms say cost-per-lead is a major challenge for online advertising
83%
of law firms hire external marketing firms to do their marketing.
96%
of consumers seeking legal advice use a search engine for help.
The divorce rate in America is 2.3 per 1,000. According to the American Psychological Association, around 40-50% of first marriages end, and 60-67% of second marriages end in divorce.
While these statistics typically seem high to the average consumer, divorce and family law attorneys notice a downward trend in divorces over the past several years. To add insult to injury, the divorce and family law industry – like all other legal industries – is very competitive, and word-of-mouth referrals typically don't present themselves as much as they do with other legal niches.
If your family law firm is located in a moderate to larger city, you're likely competing against several other family law firms and divorce lawyers. And, because of the recent decline in divorces, this means that your divorce and family law firm needs to work harder to stand out from the competition.
One of the best ways to gain online visibility on search engines, like Google, is through divorce attorney advertising.

Below, the law firm advertising experts at Digital Logic break down how we run a successful marketing campaign for family law firms.
What is Divorce Attorney Advertising?
Divorce attorney advertising is the process of implementing a strong digital marketing strategy in order to attract and convert prospective clients.
Common digital marketing efforts for divorce and family lawyers include pay-per-click (PPC) ads, local service ads (LSAs), social media advertising, online video advertising, and more.
A combination of these divorce and family law advertising methods is guaranteed to improve your search engine rankings and bring in quality leads.
How Does Online Advertising Work For Divorce Law Firms?
Advertising online for a divorce law firm is a highly-targeted approach for reaching prospective clients and generating more qualified leads.
Our law firm marketing agency creates personalized compelling ad campaigns, targeting relevant keywords that potential clients use when seeking legal counsel.
Our paid advertising experts create persuasive ad copy and direct prospects to dedicated landing pages on the law firm's website that highlight the legal firm's expertise and encourage the searcher to make contact with the family law firm.
Our campaign managers also utilize geofencing techniques to reach local audiences and implement retargeting campaigns to keep your family law firm top of mind with previous website visitors.
Additionally, our marketing experts consistently refine campaigns to maximize our clients' ROI and chances of securing more high-value divorce clients.
Search Engine Optimization vs. PPC for Divorce Law Firms
Let's start with the basics of advertising for divorce and family law services. 
Organic Search Marketing for Family Law Firms

Search engine optimization (SEO) is the process of improving a legal firm's website in order to improve rankings on Google or other search engines. The goal of SEO is to rank your family law firm on the first page of the organic search results.

In 2023, organic marketing is the best way to market your law practice, build your law firm brand, and get new legal clients. Most of the time, if you don't work with a top SEO agency, you will struggle to get your name out there and get new clients as a divorce and family law attorney. 
Paid Search Marketing for Family Law Firms

PPC means pay-per-click. PPC ads are a common and effective form of paid advertising for family law firms.

With PPC advertising, the advertisers (or divorce lawyers, in this case) create online ads using relevant keywords, bid on those specific keywords, and pay the bid amount every time a prospective client clicks on the ad.

PPC advertising is a great way to improve online visibility and drive the target audience towards law firm websites if the advertising campaign is set up correctly.

Since the legal industry is so competitive, most divorce lawyers choose to use the two marketing techniques simultaneously. However, if budgeting for both tactics isn't in the cards for your family law firm, here are the pros and cons of both marketing campaigns:
Since the legal industry is so competitive, most divorce lawyers choose to use the two marketing techniques simultaneously.
However, if budgeting for both tactics isn't in the cards for your family law firm, here are the pros and cons of both marketing campaigns:
Cost

At Digital Logic, we can tailor the cost of both marketing campaigns to meet the needs of your family law firm.

With a PPC marketing campaign, your family law firm pays for each click to get potential clients to your legal firm's website. Once you discontinue your ads campaigns, your ads will stop showing on search engines.

In contrast, with an SEO marketing campaign, your family law firm pays for professional marketers to optimize your website with the goal of securing exponentially more website traffic organically.

So, in the short-term, PPC is more cost-effective, but if you work with a quality law firm marketing agency, like Digital Logic, the ROI for search engine marketing campaigns should overshadow the costs by a long shot.
Time Constraints

With PPC advertising, family law firms can immediately secure legal clients via divorce lawyer ads. And, with SEO campaigns, it may take our SEO experts 3-6 months before you see any increase in organic search traffic.

So, if you're a divorce lawyer that needs to secure new clients immediately, we recommend advertising services. But, if you have an established family law firm that is "in it" for the long haul, we would recommend SEO services or a combination of both marketing services.
Control

Many law firms prefer paid Google ads because they have far more control over the results produced when compared to SEO campaigns.

With PPC campaigns, divorce lawyers can rank for very specific keywords and attract their preferred target audience. 

For example, divorce and family lawyers are often lumped in the same category because divorce, property division, and child custody disputes overlap. However, what if your family law firm already has too many cases involving child support or child custody laws? Or, what if you're a solo divorce attorney that prefers open-and-shut divorce cases?

A quality PPC or LSA campaign can accommodate that with ease.
Traffic Quality

SEO cannot provide the targeting that online ads can.

When you're working with an experienced PPC campaign manager who understands targeting parameters, the website traffic provided by Google Ads is simply unmatched in terms of quality.
Having tried every marketing tool in the past, I can honestly tell you that the services provided by the Digital Logic are the real deal. You will see an immediate increase in business. It is quite literally like turning on a faucet, the phone doesn't stop ringing. Total Game Changer!!!
Digital Logic is doing exactly what they said they would do. They cleaned up our website and increased traffic. Quality personal service with people who still care about their customers. We have used the big name national website content providers. Digital Logic is better and more cost effective.
One of the top vendors I've come across in a decade. After we had a terrible experience with one of the big legal website vendors, Digital Logic did a terrific job transferring our websites. They worked quickly, efficiently, paid great attention to detail, all at a very competitive price. Their customer service is outstanding.
"Hiring Digital Logic was the best decision I ever made!"
The entire team is absolutely excellent; Their SEO expertise will change your entire approach to marketing. Give it time and you will see your business bloom!
BELEN OLMEDO GUERRA, Belen Law Firm
increase in monthly leads
organic traffic value increase
Benefits of PPC Advertising for Family Law Firms
PPC advertising comes with many benefits for divorce and family law attorneys. Here are just a few of the benefits that PPC advertising for divorce lawyers offers:
PPC Ads Produce Fast Results
Divorce attorneys and family law firms love PPC ads because they produce fast results. Most law firms are generating quality leads and getting new clients within a few days to a few weeks after starting their PPC campaign. 
Family Law Attorneys Can Control Their PPC Ads
We help family law attorneys maintain control over their divorce lawyer ads by implementing several strategic measures. Keyword research and understanding search intent plays a critical role in targeting the right audience for divorce lawyers.
Our PPC managers can also employ ad scheduling. This allows our divorce attorney clients to display ads during peak times when potential clients are actively seeking family law services.
Geo-targeting ensures that your Google ads are displayed to potential clients in specific geographic locations that are relevant to the divorce attorney's practice.
Additionally, by monitoring and optimizing our clients' ad budgets, we're able to help manage costs and maximize their returns on investment.
Divorce Attorneys Can Use Data From PPC Campaigns to Improve SEO Strategies
Divorce attorneys can utilize the data extracted from PPC campaigns to enhance current or future SEO strategies.
By analyzing keyword performance, our campaign managers can identify high-converting terms that can be implemented into their client's SEO and social media marketing efforts, as well as their link-building strategy.
Additionally, conversion metrics extracted from PPC campaigns can provide insight into the most effective landing pages and even calls to action. This educates the SEO manager on your prospects' specific user behavior and allows them to optimize your website for better engagement and conversion rates.
PPC Campaigns Can Be Cost Effective
Even with steep keyword bids, PPC campaigns are one of the more affordable marketing solutions available if you're working with an experienced PPC management company.
PPC Ads Can Reach Potential Divorce Clients
Google ads are an effective way to reach potential divorce clients.
As a reputable law firm marketing agency, our experts strategically create and implement paid campaigns for every divorce law firm we take on, targeting high-value keywords related to divorce, specifically.
By utilizing the Google Ads platform, our marketing professionals are able to position the law firm's ads prominently in the search results when consumers actively search using divorce-related search queries. And by using advanced targeting techniques, we're able to ensure that your Google Ads reach those high-quality leads in your local area.
Divorce Attorneys With New Websites Can Use PPC Ads
If you're a solo divorce attorney with a brand-new website, you can benefit from employing PPC advertising campaigns.
PPC allows divorce attorneys to quickly generate online visibility and drive qualified traffic to their websites. By using relevant divorce law keywords, our marketing experts are able to position your law firm website prominently in the search results, even if your organic search rankings are still a work in progress.
By combining an online ads strategy with effective landing pages and compelling ad copy, divorce lawyers can start generating quality leads, increase visibility on search engines, and establish a better foundation for their SEO efforts in the long run.
How Can Search Engine Advertising Campaigns Help a Divorce Lawyer?
At Digital Logic, we use advertising campaigns to benefit our divorce lawyer clients by driving highly targeted traffic and generating qualified leads. Our campaign managers design strategic ad campaigns to position the firm's services prominently on Google's search results when potential clients search for specific divorce-related terms.
By targeting specific keywords and demographics, we're able to ensure that our client's ads reach only those individuals that are actively seeking legal counsel for a divorce.
Our targeted approach ensures that the divorce lawyer connects with local consumers in need of their legal services. This increases brand visibility, attracts prospective clients, and ultimately boosts the divorce attorney's target client base.
In short, Digital Logic creates personalized strategies that ensure all divorce firms achieve the success that they're looking for.
Content Marketing Around Divorce-Related Keywords

One of the major reasons that our marketing agency pushes both search engine optimization and advertising campaigns is that content marketing can play a critical role in enhancing advertising campaigns for family lawyers.

Compelling content can complement divorce attorney advertising by providing additional value to prospective clients and to Google! By creating high-quality content, we're able to establish expertise and build trust on behalf of the divorce law firm.

This content can then be promoted via paid ad campaigns, which drive targeted traffic to the divorce attorney's site.

By integrating relevant keywords into the legal firm's content, we're able to align the content with the advertising campaign's focus. This increases organic visibility and increases the chances of attracting qualified leads.
On-Page SEO to Help With Google Ads Quality Score

On-page SEO always plays a critical role in improving Google's quality score. This is another reason our law firm marketing agency promotes using both search engine optimization and PPC services in tandem with one another.

One of the many goals of on-page SEO is to have a well-designed website that meets all of Google's criteria. When potential clients click on an ad, the goal is to have them learn about your family law firm via the firm's website. Prospects won't do that if the firm's website is lacking in some way.

By optimizing key on-page elements, such as headings, content, meta tags, and page speed, our campaign managers are able to enhance the user experience, specifically on the landing pages.

A positive user experience is one of the key factors that Google considers for quality scores. When a family law firm's landing pages are relevant to the ad content, well-structured, and provide helpful information to potential clients, the quality score is more likely to go up.

Higher quality scores lead to huge benefits, such as higher ad positions, lower costs per click, and improved ad visibility.

When our SEO pros are able to help with Google's organic best practices, we're able to ensure that the firm's landing pages align with specific keywords and user intent. This results in better quality scores for ad campaigns, which in turn maximizes performance overall.
Law Firm Marketing Strategy For Divorce Lawyers
Family law firms investing in divorce attorney advertising services can choose from a few different types of paid ads: PPC ads and Local Service Ads (LSAs).
Here are the pros and cons of each.
PPC Campaigns For Divorce Attorneys

PPC (Pay-Per-Click) campaigns for divorce lawyers are targeted advertising strategies that are designed to connect attorneys with potential clients actively seeking divorce services. Through the pay-per-click model, family law attorneys only pay when a searcher clicks on their ad.

As a law firm marketing agency, we create strategic advertising campaigns on search platforms to display ads when prospective clients search for keywords like "child custody lawyer," " child support assistance," or "property division attorney."

These advertising campaigns allow our marketing professionals to position divorce and family lawyers prominently in Google's search results, thus increasing visibility and attracting more qualified leads.

Because our campaign managers carefully select target keywords, craft compelling ad copy, and utilize strategic targeting techniques, like geofencing, we're able to ensure that our client's ads reach the right searcher at the right time.

Advantages of PPC Campaigns for Divorce Lawyers

PPC (Pay-Per-Click) advertising offers numerous advantages for divorce attorneys.

Pay-per-click advertising provides instant visibility in search engine's results, allowing the law practice to quickly reach the target audience and generate leads.

Additionally, PPC ads offer the ability to set a specific budget. This ensures cost control, as paying clients only pay when a searcher clicks on their ad. Furthermore, PPC campaigns offer precise targeting options. This enables family lawyers the ability focus the ads on specific locations or audiences that are most likely to seek divorce services.

Because the Google Ads platform offers robust tracking and analytics, our PPC managers can measure the effectiveness of the advertising campaigns, gain helpful insights, and make data-driven decisions for targeting future clients. Also, because PPC campaigns allow for quick adjustments and testing, our marketing pros are able to maximize conversions and return on investment.

Disadvantages of PPC Campaigns for Divorce Lawyers

While PPC advertising offers several great advantages, there are also potential disadvantages for divorce attorneys to consider.

First, the cost associated with PPC campaigns can be high, especially if the competition for specific keywords is high. Dedicating a significant portion of the marketing budget isn't in the cards for all family law firms.

Additionally, PPC campaigns require ongoing optimization to ensure the best return on investment. Also, this digital marketing strategy is highly competitive, particularly in the legal industry, unless your firm partners with a reputable PPC agency, attorneys face challenges standing out amidst competitors that have employed the help of experienced marketers.

With PPC advertising campaigns, family lawyers also run the risk of click fraud or purchasing irrelevant clicks that don't convert into paying clients.

Finally, while PPC campaigns can generate immediate results for the law firm, they do not offer the long-term organic traffic growth that can be achieved through a proper SEO strategy.
Local Service Ads for Divorce Attorneys

Local Service Ads (LSAs) for divorce firms are a specialized form of advertising provided by Google's search platform to connect local professionals with potential clients in their local area.

At Digital Logic, our marketing pros recognize the value of LSAs in helping family law firms gain visibility and generate leads within their local areas using local search strategies.

Local Service Ads are similar to PPC ads in that they also appear on Google's results. The main difference lies in what the family law firm pays for. Instead of paying per click on the ad, the firm pays per lead.

LSAs also look much different from PPC ads. They usually include a picture of the family lawyer along with Google reviews, contact details, years of legal experience, business hours, and access to the lawyer's Google My Business account. 

These ad types typically appear at the top of the search engine's results and display important details such as the attorney's name, contact information, and reviews. LSAs are accompanied by a Google guarantee badge, which instills trust and confidence in potential clients.

Local Service Ads focus on promoting local services, allowing divorce firms to target their specific location, and ensuring they reach those in need of their specific services within their community. By leveraging LSAs, our marketing experts can help family law firms enhance their online presence locally, increase prospect inquiries, and establish the law firm as trusted local professionals.

Advantages of LSA Campaigns for Divorce Attorneys

Local Service Ads offer several advantages for divorce firms.

LSAs prominently position the divorce attorney's legal services at the top of the search engine's results. This boosts visibility and attracts immediate attention from potential clients. Because this ad type includes important details such as contact information, service area, Google My Business information, and reviews, it's able to instill trust and credibility, which makes it easier for prospective clients to reach out.

Additionally, Local Service Ads feature a Google guarantee badge. This provides an additional layer of assurance to potential clients.

These ads are specifically designed to target local search queries, ensuring that the divorce lawyer can connect with consumers seeking relevant services in the local area. This hyper-local targeting helps firms effectively compete in their local market and maximize the chances of acquiring clients at the local level.

By leveraging LSAs, a divorce law firm can amplify its online presence, increase local lead generation, and establish the firm as a trusted local expert in divorce-related matters.

Disadvantages of LSA Campaigns for Divorce Attorneys

There are potential disadvantages for a law firm to consider, as well.

Local Service Ads require a thorough verification process by the platform provider. This may involve background checks and screening the divorce attorney's credentials. If your firm works with a Google campaign manager with limited experience, this can be time-consuming and may delay the launch of the ads.

Our company was selected as one of the few marketing firms that had access to the Local Services Ads platform before it was released to the public, so our account managers understand the ins and outs of the verification process.

Additionally, these ads are limited to certain service categories and locations. This means not every divorce lawyer may be eligible to participate.

LSAs also rely heavily on the reputation and reviews of the divorce attorney. So, negative feedback or low ratings from past clients, especially on the firm's Google My Business page, can significantly impact the effectiveness of the ads.
How Digital Logic Does Divorce Attorney Marketing
Managing successful ad campaigns for a family law firm can be a full-time job. As a divorce attorney, you already have a demanding job. Also, chances are that law school didn't teach you everything there is to know about law firm marketing. That's why it's so important for all family lawyers to invest in people who know the ins and outs of divorce attorney advertising.
The legal industry is one of the most competitive industries in the United States. Those who take on family law firm marketing services must fully understand the nuances that come with family law, have extensive experience in digital marketing, and be willing to make personalized campaign choices for the family law firm.
This really eliminates the notion that an in-house marketing position will do anything except waste money. It also eliminates big-box marketing agencies, like FindLaw (which explains why there's such a high search volume for key phrases like "move from FindLaw").
Analyze Past PPC Campaigns

Divorce attorney advertising can involve a bit of trial and error if you aren't working with a reputable law firm marketing agency.

At Digital Logic, our marketing pros analyze all the important KPI metrics of your last PPC campaign as well as some of our clients' campaigns, and tweak your ad campaign so that your legal practice can get the best return possible.
Set Up Google Analytics

Google's AdWords report tool provides a wide range of metrics that our campaign managers can use to track our clients' online advertising campaigns.
Create Divorce Ads Based on Intent

In order to create the best ad campaign for every family lawyer-client, we match the target client's search intent.

Informational Intent

This refers to the specific search behavior of those seeking relevant information related to divorce.

Commercial Intent

This refers to the behavior of searchers who are actively seeking divorce-related services and are ready to hire a divorce lawyer.

Navigational Intent

This refers to the behavior of searchers who are specifically looking for the website of a particular family lawyer or law firm.
Use Ad Extensions to Reach More Potential Clients

At Digital Logic, we often leverage ad extensions as a way to enhance PPC campaigns and maximize advertising impact.

Ad extensions

provide additional information and clickable elements that expand the reach of the divorce attorney's ads.

Call extensions

enable searchers to use the contact details provided to call the attorney with a simple click.

Sitelink extensions

enable firms to showcase links for specific practice area pages, social media channels, etc.

Review extensions

showcase positive testimonials from past clients.
Optimize Landing Pages for a Better Post-Click Landing Page Experience

Optimizing landing pages on the law firm website is crucial for providing a better post-click experience.

By carefully crafting landing pages that align with the intent of the ad and cater to the specific needs of prospective clients, our marketing experts can create a seamless transition from the ad click to on-page engagement. This involves creating compelling headlines, informative content, and an appealing layout that guides searchers to take the desired action.

Optimized landing pages will also prioritize mobile responsiveness, page load speed, and intuitive navigation.
Secure More Clients by Remarketing to Those Who Have Visited Your Divorce Law Website

Divorce lawyers can secure more clients by harnessing the power of remarketing ad services.

Remarketing allows a family law firm to re-engage with prospective clients who have previously visited the law firm website but may not have taken any action. By placing a tracking pixel on the firm's website, a family law attorney can display targeted ads to these past visitors as they browse other websites or social media platforms.

Remarketing enables family law firms to stay top-of-mind and maintain a consistent presence in the buyer's journey.
Work With an Award-Winning Divorce Attorney Marketing Agency
Digital Logic is a full-service digital marketing agency based in Northwest Louisiana.
Our team of legal marketing experts has decades of combined experience in creating successful marketing campaigns for our family lawyers, personal injury lawyers, criminal defense lawyers, bankruptcy lawyers, and more. We understand how to help firms grow strategically, which is why we maintain a client retention rate of 97.3%.
In addition to divorce attorney advertising, our services include divorce lawyer SEO, law firm content marketing, law firm social media marketing, web development for lawyers, video marketing,  link building, Local Service Ads for lawyers, and so much more. 
If you're not quite sold yet, check out our case studies and then check out our free SEO audit service.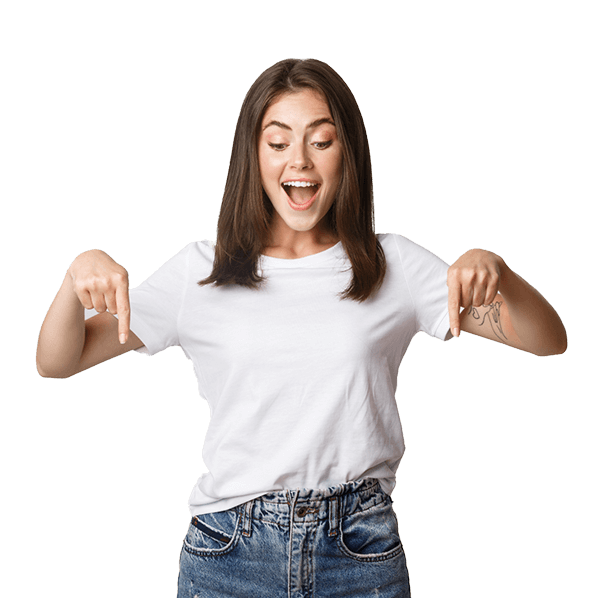 Shoot us your email and our team will be in touch about your proposal