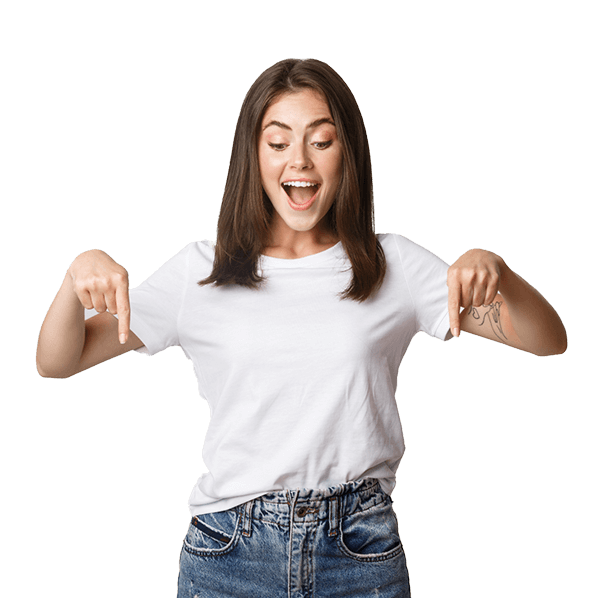 75% of firms that invest in SEO services see an increase in their website traffic and online visibility, leading to more leads and clients.
Organic search is the top source of legal website traffic, accounting for 53% of all website traffic
96% of consumers seeking legal advice use a search engine, and 74% visit a law firm's website to take action.
Grow Your Family Law Practice With Award-Winning Search Engine Optimization Services
The national divorce rate in the U.S. is 7.6 per 1,000. We live in an age where divorce and child custody battles are the norm.
In the realm of family law, where potential clients often seek sensitive and personalized legal services, your law firm's online presence through local search is crucial. Family law firms require SEO services to ensure they are easily discoverable on search engines by prospective clients seeking family law services during difficult life events such as divorce, child custody battles, or estate planning.
A well-optimized family law website with relevant keywords and quality content can help family law firms connect with potential clients in need of their legal services. 
Moreover, as competition within the legal industry grows, SEO for family law ensures that family law firms stand out, conveying their expertise and compassion to potential clients while aiding them in their search for reliable legal counsel.
Implementing a good family law SEO plan can not only help you increase your visibility on Google and other search engines but help you get new legal clients, as well.
For more information about how a law firm SEO strategy and other marketing tactics can benefit your law firm, contact a specialist at Digital Logic today.
When SEO is executed correctly, this marketing strategy outperforms all other channels that lawyers can use to grow their business.
Talk to an SEO specialist today
What Is SEO for Family Law Firms?
Google processes an estimated 8.5 billion searches per day.
84% of Americans use Google at least 3 times per day.
90% of consumers always click the first link on the SERPS.
Let's start with the basics:  What is SEO?
Search engine optimization (SEO) is the process of improving a family law firm's website in order to improve visibility and rankings on search engines, increase more relevant traffic, boost lead generation, and most importantly – attract more family law clients.
SEO for family law firms involves a set of strategic practices aimed at enhancing online visibility and attracting potential clients searching for family law-related services on search engines. Family law SEO entails optimizing family law websites with relevant keywords, creating engaging content, and ensuring the website's technical aspects are well-structured for search engine crawlers.
By tailoring the SEO efforts to the specific needs of family law, family law attorneys can target keywords related to the divorce process, child custody, adoption, spousal support, and more. This optimization not only helps family lawyers rank higher in the search results but also establishes the family law attorney as a reliable source of legal expertise for potential clients seeking guidance during challenging life situations.
Effective law firm SEO techniques can lead to increased organic traffic, higher client conversion rates, and a stronger online presence for family law firms.
Benefits of SEO for Family Law Attorneys
SEO for family law firms reaps countless benefits.
Below, our family law SEO experts break down just a few of the benefits your family law firm will notice after implementing a strong SEO strategy:
Increased Organic Traffic

SEO for family law can help you increase SEO traffic to your website.

Organic or SEO traffic refers to the number of people that visit your law firm's website via organic search engine results, not through paid ads. The higher your visibility on organic search results, the higher your web traffic will be and the more clients you will receive over time.
Increased Lead Generation

By strategically optimizing web pages with the right keywords and creating content tailored to the needs of potential clients, family law or divorce lawyers can attract organic traffic from individuals actively searching for legal services.
Track Family Law SEO Results

 

Possibly the biggest difference between traditional marketing channels and digital marketing channels is that you can't easily track success with the former like you can with the latter

With traditional marketing methods, a family law or divorce lawyer has no way of knowing the true return on investment (ROI). When you switch to more effective forms of marketing, like search engine optimization and PPC for lawyers, your family law practice will be able to see exact digital marketing metrics.
What Determines Family Law SEO Success?
So how do you actually determine success after implementing a family law SEO strategy?
At Digital Logic, this is how we define success for our family law attorney clients:
Monthly organic search traffic and conversion rates are predictable and increasing.
Increased number of quality clients since investing in a family law SEO plan.
The revenue of your family law firm has increased since investing in SEO services.
Digital Logic can help you track these KPIs and metrics so that you can determine whether our SEO services are successful and meet your personal goals. 
How much should lawyers spend on marketing?
Joseph Greenwald
Greenwald Law Firm
Having tried every marketing tool in the past, I can honestly tell you that the services provided by the Digital Logic are the real deal. You will see an immediate increase in business. It is quite literally like turning on a faucet, the phone doesn't stop ringing. Total Game Changer!!!
Scott Newton
Manassas Law Group
Digital Logic is doing exactly what they said they would do. They cleaned up our website and increased traffic. Quality personal service with people who still care about their customers. We have used the big name national website content providers. Digital Logic is better and more cost effective.
Julie Lopez
Tatro Lopez Law Firm
One of the top vendors I've come across in a decade. After we had a terrible experience with one of the big legal website vendors, Digital Logic did a terrific job transferring our websites. They worked quickly, efficiently, paid great attention to detail, all at a very competitive price. Their customer service is outstanding.
Josh Clayton
Clayton Law Firm
These guys are the real deal. Lots of companies will promise results and usually fail to deliver. It's amazing how many folks are looking for my type of business (legal services) online instead of word-of-mouth and other types of media. Now, because of Digital Logic, these clients are finding me. Great work!
Dan Gordon
Gordon & Gordon Law Firm
Seth and his team are amazing. They do excellent work and are extremely easy to work with. I highly recommend them!
Family Law Firm SEO Essentials
Each family law firm SEO strategy is different, regardless of which full-service digital marketing agency you work with. Law firm SEO efforts depend heavily on your law firm's goals, your industry, and your target market.
At Digital Logic, we create individualized SEO strategies for all of our legal clients that typically include the elements discussed below:
Content Marketing Strategy for Family Law Attorneys
Law firm content marketing is a form of on-page SEO, and it's the next step after performing keyword research. In order for your family law website to rank high on the search engine results pages, it needs to have several pages worth of in-depth and easily digestible information about your legal services.
Forms of Law Firm Content
Every family law website needs practice area pages and supporting content. Other types of content that can support your web pages and blogs (meaning – drive more relevant traffic to your website) are biography pages and law firm directory profiles.
Family lawyers should have a web page dedicated to every single legal service it offers.
This means you need to have an in-depth and informative page on premarital and post-marital agreements, the divorce process, property divisions, alimony, child support, child custody, paternity law, etc.
These pages should convert potential clients at the end of their search for legal counsel.
Think of blog posts as supplemental content for your practice area pages. The point is to merely enhance the pages about your legal services and draw in potential clients who use long-tail keywords.
Here are a few examples of long-tail keywords that family lawyers or divorce attorneys could easily use as blog topics:
What Happens if You Don't Pay Child Support?
Can You File for Divorce in a Covenant Marriage?
Does Cheating Affect Alimony?
How is Alimony Calculated?
What is a Contested Divorce?
How to File for Divorce
Fault vs. No-Fault Divorces
The content team at Digital Logic will make sure that your family law firm's website is packed with high-quality content that hits all the marks.
Family Law Attorney Bio Pages on Local Directories and Google Business
Another strategy that can drive more people to your website's content is through family law attorney biography pages on relevant directories like Justia, Oyez, or Avvo.
These pages, optimized with the right keywords and content, not only attract potential clients actively seeking legal services but also instill trust, ultimately leading to higher inquiries and more business.
Every family lawyer should also have a Google business profile, as this local SEO effort seriously helps local businesses secure leads with local intent!
A Google My Business (GMB) profile should include all relevant information, such as contact information, office address, office hours, Q&As, Google reviews, and a Google Maps listing. In order to reap the benefits of a Google business profile, you must link your law firm's website.
What Makes Our Family Law Content Better?
SEO for family law attorneys relies heavily on the content marketing aspect. But what exactly is so special about Digital Logic's content?
Family Lawyer Content That Ranks Well on Search Results
Good content marketing is designed to improve search engine rankings and organic web traffic. This requires months of training, hours of keyword research, and professional writing to achieve.
When you hire our team of experienced SEO experts, rest assured that with time, your search engine rankings will skyrocket!
Family Law Attorney Marketing Content That Understands User Intent
We have a saying here at Digital Logic:
In the legal industry, you're certainly an expert in your field.
Your family law firm is the most equipped to answer any client's questions at the highest level.
This, however, does not  usually convert  potential clients.
If you've gotten this far, it's because we have kept your interest.
Good content marketing isn't just about creating informative and easy-to-read pages and blogs. It's also about matching the search intent of your target audience while also meeting local intent.
At Digital Logic, our SEO copywriters are well aware of how much search intent plays into good content marketing.
Keyword Research for Family Law Firms
Extensive keyword research always comes first in a successful family law SEO strategy. 
It's crucial to determine what specific words your target audience includes in local searches. 
Then, using search engine optimization efforts, your family law firm's website can rank for those keywords on search engines, like Google.
The goal is to create a list of keywords related to each legal service your law firm offers so you can reach more potential clients.
Here are some examples of relevant keywords that you may want to rank for as a family law attorney, according to our keyword research tool:
Local SEO for Family Law Firms
Nearly 50% of online searches have local search intent, which is why local SEO is so important for the success of every single family law practice.
Local SEO for family law works by increasing search engine visibility in local searches.
This means that your family law firm is appearing on the first page of local search results when a parent is looking for a way out of their divorce or child custody situation.
The goal of local SEO is to secure more leads via local searches by creating content to match local intent, optimizing profiles on local directories, and taking advantage of coding options on Google Maps.
Website User Experience for Family Law Attorneys
The user experience, or UX, is the client-facing side of website design.
Having high-quality content on your website and appearing at the top of local search results aren't the only important pieces of SEO efforts. Good law firm web design is also crucial for the success of family law firms.
While you can invest in technical or on-page SEO for family law practices, a poorly developed website can hinder your ability to reach potential clients.
Your website should be your first and biggest selling point.
Even if potential clients find your site on search engines, like Google, if they can't easily navigate or find relevant information about your family law services, they'll quickly exit the site and seek help from other family lawyers in the area.
Content Organization
All family law firms should have an organized practice areas menu with each web page clearly listed. Law firms should also dedicate an entire section of their site to blog posts.
This ensures everything is organized and easy to find. It also helps your site rank on major search engines, as the structure is easier for crawlers to navigate.
Navigation and Content Readability
Legal jargon is incredibly confusing for potential clients.
Furthermore, each family law case is incredibly emotionally charged, which can cloud the minds of potential clients seeking your family law services. So your goal should be to make legal concepts as simple and understandable as possible for your potential clients. Failure to do this can impact your ability to attract more clients.
Conversion Pathways
Lastly, your website should create an easy path for potential clients to receive help from your family law firm. This means that your website effectively moves website visitors from the awareness phase to the decision phase of the buyer's journey.
Technical SEO for Family Law Attorneys
Why does your firm need a website optimized for SEO?
As we said earlier, in today's age, we heavily rely on search engines to find answers to almost every question we have.
So, law firms need a website that's optimized for search engines, like Google, because this is the primary way that potential clients search for services. Furthermore, prospects expect to see more than a single homepage on your website. They expect to see content that justifies the need to hire you as their lawyer.
Part of ensuring that your law firm's website gives your audience a good user experience falls on technical SEO aspects and how your site is structured.
As part of your technical SEO strategy, we recommend that a law firm website be:
In this day and age, most people are conducting research on their mobile devices, not their laptops or desktops. That means that your website needs to be easy to navigate and accessible on all devices in order for your family law firm to reach more potential clients.
Many family lawyers and divorce lawyers don't realize that the trust-building process begins long before they actually meet their clients. It begins from the minute potential clients see your law firm in the search results.
More specifically, it begins on your family law website. All site visitors should see a valid security certificate (a padlock icon) next to the URL, which means that all of their information is secure while they're browsing your site.
Put yourself in the headspace of many of your potential clients: if you're enduring some kind of marital or family crisis, the last thing you want is to wait more than 3 seconds for a lawyer's website to load. Having a website with poor loading speed is a great way to make people frustrated and click off to explore elsewhere.
The volatility of family law is truly what makes services for family and divorce lawyers SEO so important.
As a top law firm SEO agency, we can help your firm do all of this and more.
Search Engine Compliance for Legal Websites
In order to achieve higher search rankings and get more clients, you must follow the rules of the search engines you are using.
This means that using a scammy and manipulative SEO strategy to beat the local competition will result in penalties. Google's main penalties for domain owners who are attempting to cheat the system are poor visibility and low rankings.
The best way to succeed in your search engine optimization efforts is to work with Google, not try to trick it. Our law firm SEO company is well aware of this and can help you get ahead of the competition without cheating.
Online Search Authority for Family Law Professionals
Online search authority refers to the trust that your website earns from search engines compared to other family or divorce lawyer competitors in your community.
Online search authority is typically based on four factors:
We'll dive into number 3 now.
Link Building Strategy for Family Law Attorneys
Link building involves both internal and external linking. Internal linking includes linking to other pages and blogs on your own website. 
External linking is a form of off-page SEO in which other websites link back to your website.
Building links is a great way to boost Google search authority because a high number of external links can tell Google that your content is important and useful enough to promote.
External link-building efforts take significant and consistent marketing efforts.
External links are not created equally, though. If all of your external links come from scammy domains, your search authority will inevitably suffer. The goal is to have a high number of external links from domains with relatively high search authority. Digital Logic can help you do this.
No one wants to share content where we pitch ourselves.
Providing valuable content is critical for gaining quality backlinks. 
Pricing plans starting at
What are Google's Ranking Factors for Family Law Attorneys?
The main priority of search engines is to direct their searchers to the best, most relevant, and most credible resources. One way it does this is by updating its algorithm on a regular basis and analyzing each website based on the following ranking factors:
Family law websites that consistently hit these marks will see higher search engine rankings.
How Often Should a Family Law Practice Update Website Content?
The answer to this question depends on many factors, such as your SEO goals, your target market, and your individual law firm.
Most divorce and family law websites receive the most SEO benefits by updating web pages every 1 to 2 years and uploading multiple blogs per month. Consistently creating and updating content can help family law attorneys stay ahead of their competitors.
How Long Do Family Law SEO Services Take to Work?
Again, the answer to this question depends on numerous factors.
At Digital Logic, we are fully transparent about the fact that seeing noticeable results from an SEO strategy can take a while. And by a "while," we mean that most of our legal clients don't begin seeing results until the 3 to 6-month mark.
After 6 months to a year, though, most clients begin seeing major jumps in organic traffic and lead generation. From that point forward, our clients generally see a steady flow of new clients coming into their family law practice.
Family Law Attorney SEO or PPC
If you've read this far, you should be an expert on search engine optimization. Now, you may be wondering, what is PPC?
PPC means pay-per-click. PPC marketing is a common and effective form of paid advertising in which you pay a certain amount of money every single time someone clicks on your ad.
This is how legal ads work: family lawyers bid a certain amount of money on keywords they want to rank for, create online ads using those keywords, and place them at the top of search engine results pages (SERPs). That way, when prospective clients search for those keywords, they'll see the ad first. Paid ads are a great way to improve visibility and increase web traffic on any family law site.
So which one is better, PPC or SEO, for family law firms?
In order to answer this question, you need to first ask yourself what your marketing budget and goals are.
Be sure to talk with one of the PPC management specialists to determine which digital marketing campaign is best for you as a local family law firm.
If you're looking for immediate results, it may be best to start with a PPC ad campaign because you'll have more online visibility and more family law clients in only a few weeks. Meanwhile, as we explained previously, it can take up to 6 months before you start noticing results from family law SEO.
Prices for SEO and PPC campaigns can also differ, and there's no set price for either type of campaign. It all depends on how much you're willing to spend on digital marketing services and the overall success of your law practice. At Digital Logic, we offer transparent pricing as well as numerous monthly SEO packages for all of our clients.
Work With a Top-Rated Family Law Firm Marketing Agency
Digital Logic is a top SEO agency based in Shreveport, Louisiana. We provide the best legal marketing services in the industry, which is why we're able to maintain a client retention rate of 97.3%. For more information on how our SEO company can change the way you attract new clients, speak to one of the specialists at our SEO company today.
If you're not quite sold on our marketing services yet, check out our case studies and then claim your free SEO audit.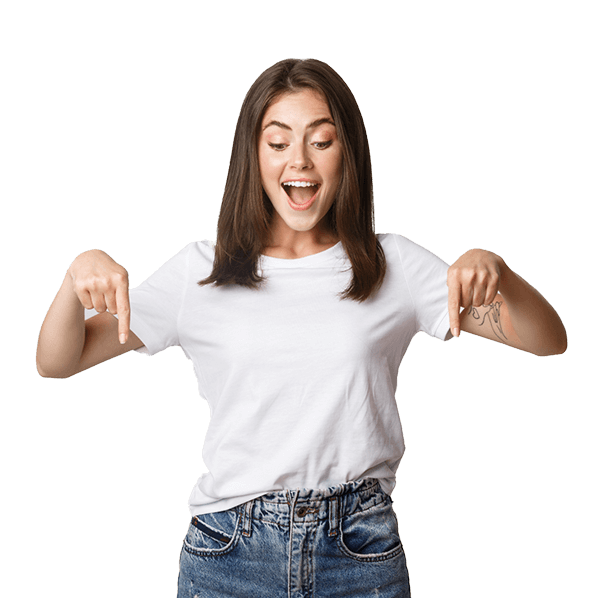 Shoot us your email and our team will be in touch about your proposal